Akufo-Addo resumes campaign activities today
President Nana Addo Dankwa Akufo-Addo is set to resume campaign activities, with a tour of the Volta Region on Saturday, November 21.
As part of his itinerary, the president will begin the campaign with a tour of the Hohoe constituency to canvass for votes for the Minister of Energy, John Peter Amewu, who is contesting the parliamentary seat on the ticket of the New Patriotic Party (NPP).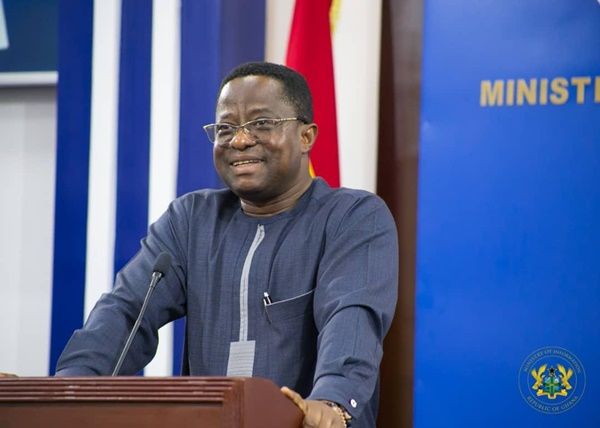 While in Hohoe, the President will commission a mini-hydropower station and inspect some ongoing road construction.
President Akufo-Addo will also interact with the chiefs and people of the Municipality.
From the Volta Region, the president will continue to the Eastern Region to begin a two-day tour.
The President is scheduled to visit the Ashanti, Western, Greater Accra, and Central Regions.
The Vice President, Dr Mahamudu Bawumia is also expected to be in the Bono, Bono East and Ahafo regions as well the five regions of the north.
It will be recalled that the president suspended campaign activities in the country on November 12, 2020, following the death of the former President Jerry John Rawlings.
Meanwhile, the Presidential Candidate of the opposition National Democratic Congress (NDC), John Dramani Mahama resumed campaign activities on November 20, 2020.
Mr. Mahama also suspended his six-day campaign tour of the region following the demise of the party's founder, ex-President Jerry John Rawlings.
Wooing Volta
The Volta Region is a stronghold of the opposition National Democratic Congress (NDC).
Although the NPP has been making inroads in the region, it is still considered its waterloo.
This year, President Nana Akufo-Addo had toured the Volta Region at least twice as he hopes to rally his party's supporters in the region while spurring a change of mind of others who have been faithful to the NDC.
The region has been christened the NDC 'World Bank' because of years of loyalty to the country's largest opposition party.
In 2016, elections, the NPP won only one (Krachi East, now in the Oti Region) out of the 27 seats.
However, with the Oti Region carved out, the Volta Region now has 19 seats with none in the fold of the NPP.
The party is banking its hopes on Mr Amewu to annex a seat that the NPP has never gone beyond 18% in the last 28 years.