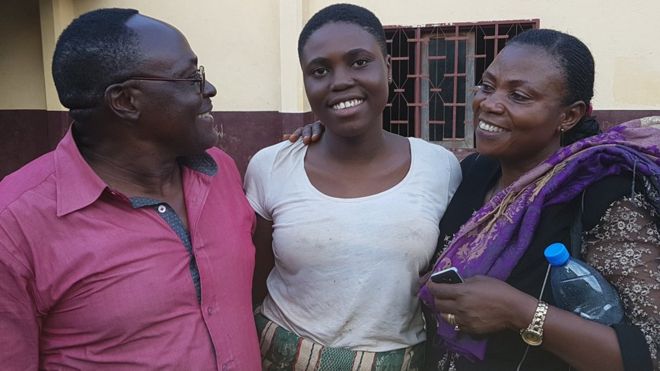 Cameroon kidnap: Joy as freed students returned to parents
Students kidnapped from a boarding school in Cameroon's restive North-West region have been reunited with their parents amid joyful scenes.
The 78 boys and girls and three others were seized early on Monday in the region's capital, Bamenda.
A driver was also freed, but the principal and a teacher are still being held.
The government and English-speaking separatists have accused each other of orchestrating the kidnapping.
After being released, the students were taken in army vehicles back to the Presbyterian Secondary School where their parents were waiting.
It was a very emotional scene as they tried to come to terms with what their children had been through, journalist Peter Tah told the BBC.
One of those who had been kidnapped, a 15-year-old girl, told the BBC that she had been treated well by the kidnappers.
Those held captive had been given fruit, food and warm water to wash with, she said.
She said she could tell they were separatist rebels, who are demanding an independent state of Ambazonia, by the way, they looked and spoke.
But an Anglophone group, the Ambazonia International Policy Commission (AIPC), has denied that the separatists were behind the kidnapping.
The secessionist movement took up arms last year to demand independence for the North-West and South-West regions – the two English-speaking regions in a country where French is the most widely spoken official language.
How were the children freed?
According to the Presbyterian Church of Cameroon, the students were abandoned in one of its buildings in the town of Bafut, about 24km (15 miles) from Bamenda.
"The release was done peacefully… by unidentified gunmen. They were brought into the church premises," Rev Fonki Samuel, Presbyterian Church Moderator in Cameroon, told the BBC Focus on Africa programme.
"The first information we got from them [kidnappers] is their call and they were telling us they intended to release the children yesterday [Tuesday] morning… but unfortunately it rained so heavily that could not happen.
"So [on] the evening of yesterday, surprisingly and by God's grace, the children were brought back to us."
Rev Samuel told the BBC that 78 students, not 79 as earlier reported, had been released.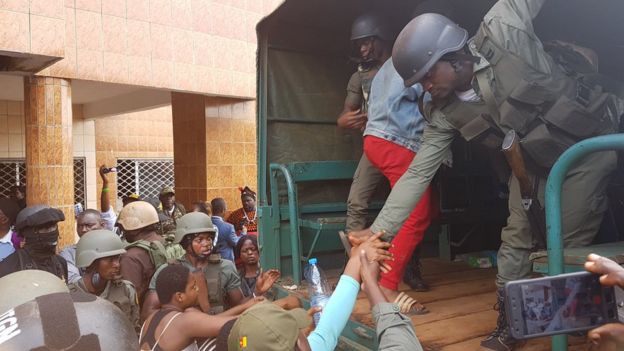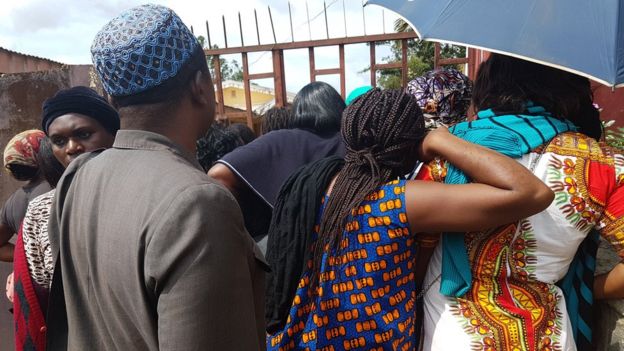 He also revealed that Sunday's kidnapping was the second such case at the school in less than a week.
In the earlier 31 October incident, 11 boys were taken and then released. It is unclear who the kidnappers were but the church paid a ransom of $4,000 (£3,000) to secure their release, he said.
The army had been deployed to try to find the children taken on Sunday.