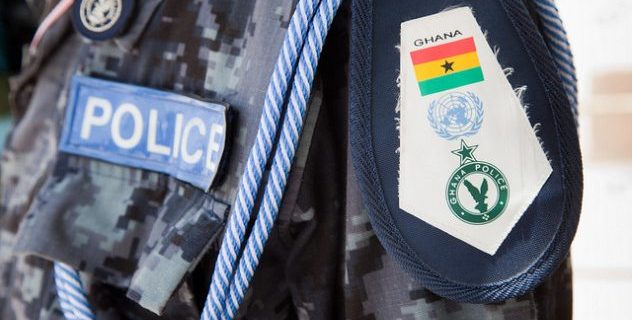 Canadian Girls Kidnapping: Lead Investigator Dead
The lead investigator in the case where two Canadian girls were kidnapped in Kumasi in June 2019, is dead.
Chief Inspector Matthews Anokye is believed to have passed away on May 4, 2021.
On Friday, July 9, Detective Corporal Augustine Dery, a colleague investigator with the Anti Armed Robbery Unit at the CID headquarters informed the Accra High Court of the latest development.
Although Detective Dery did not mention the cause of death, he came to court with a funeral invitation flyer indicating the date of Chief Inspector Matthews Anokye's burial.
Corporal Dery said he worked closely with his deceased superior on the case so he considered himself capable of speaking to the facts.
"I was part of a team of investigators who investigated a kidnapping case of the accused persons and others. I had a good working relationship with the deceased as we were in the same unit.
"Aside from investigating this case as a team, we have also worked together in other cases for the past six years," the eleventh witness said of the late Chief Inspector.
He also told the court that the late Chief Inspector Anokye was the one who obtained a caution statement handed the suspects to the National Investigations Bureau (NIB) for further investigations.
"The late Chief Inspector forwarded the 10 mobile phones to the Cyber Crime Unit for Forensic Analysis. Again, he forwarded the weapons to the ballistic experts for examination.
"I know that he gave a statement on investigations and followed it up by giving the witness statement to the office of AG. What I have stated is not exhaustive of all that he did. what I have mentioned is what readily comes to me," he added.
The case continues on July 16, 2021.
Detective Corporal Augustine Dery who is now the eleventh prosecution witness will continue with his testimony on the next court date.
Background
Four accused persons; Sampson Agharlor, Elvis Ojiyorwe, Jeff Omarsar and Yusif Yakubu are standing trial to charges of conspiracy to kidnap and kidnapping.
They have all pleaded not guilty.
The four are being held for their various roles in the kidnapping of Miss Lauren Patricia Catherine Tiley and Miss Bailey Jordan Chilley.
The two University of New Brunswick students were abducted on June 4, 2019 while volunteering for a Non-Governmental Organisation (NGO) in Kumasi.
They were rescued that same month, which led to the arrest of the suspects.
The two are believed to have been abducted at the Kumasi Royal Golf Club at 8:25pm, according to a news release from the Ghana Police Service.
Medical reports confirmed the girls were returned physically unhurt.
YOU MAY ALSO BE INTERESTED IN: