Coronavirus: Ghana's preparedness inadequate – WHO
The WHO Regional Office for Africa has assigned a moderate mark to Ghana's preparedness towards tackling the deadly outbreak of the coronavirus, now known as Covid-19.
After assessing the various mechanisms placed by the 47 countries in Africa under the WHO, only seven countries were found to have sufficient systems to tackle an outbreak.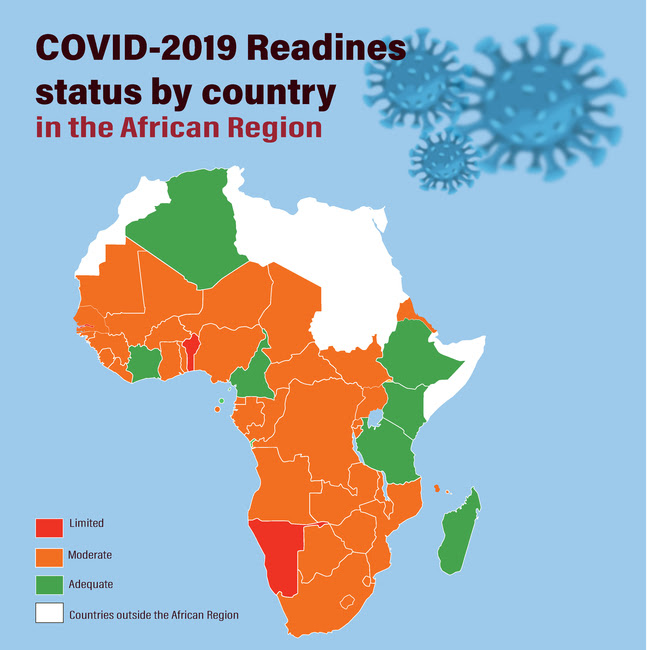 WHO has also placed Ghana among 13 high priority countries "which either have direct links or a high volume of travel with China".
Covid-19, which emerged in Wuhan, China, has claimed the lives of 1,350, with almost 60,000 infections, in total, at the epicentre of the outbreak.
China's Hubei Province accounts for more than 80% of overall Chinese infections and the virus has spread to at least 25 countries across the globe.
"Responses have been received from all countries, and the results are updated regularly as levels of preparedness improve," the WHO Regional Office for Africa explained in a report.
Despite an announcement by the Minister of Health, Kwaku Agyemang-Manu, on Thursday, February 13, that Ghana's "preparations in terms of emergency preparedness response and surveillance have been heightened and proven to be effective and efficient", the WHO Regional Office for Africa excluded Ghana from the countries that are adequately prepared to control the pneumonia-like infection in the event of an outbreak in Africa.
Coronavirus: 'Some health workers ran away' – Korle-Bu doctor warns against "malicious panic"
Ghanaian health authorities explained prevention and control mechanisms cut across strengthening surveillance internally and at points of entry, case management, risk communication and social mobilisation, coordination, laboratory testing and logistics support.
The 15 cases reported in the country have all tested negative for the virus after assessment at the Noguchi Memorial Institute for Medical Research.
So far, the countries that have passed the test are Algeria, Cote d'Ivoire, Cameroon, Ethiopia, Kenya, Tanzania and Madagascar.
The global health organisation collated the results based on survey questions broadly grouped under nine response pillars: logistics; coordination; risk communication and community engagement; laboratory capacity; Points of Entry (PoE); surveillance; infection prevention and control; Rapid Response Teams (RRT); and case management.
Coronavirus: We're disappointed in government- Ghanaian students in Wuhan
Patients are not the only ones passing away due to the virus but the lives of primary healthcare providers are also at risk.
Six health workers have died and 1,716 have been infected since the outbreak, as of Friday.
WHO said many countries in the region are building on the expertise they have gained in preparing for an influenza pandemic as coronaviruses cause illnesses similar to influenza.
"Be strong, Wuhan!"- Ghanaian student in China releases coronavirus song
"We recognize that our countries have invested quite a bit in preparing for a potential Ebola outbreak and these efforts are paying off," said Dr Matshidiso Moeti, WHO Regional Director for Africa.
"We are seeing that in some of the key areas such as surveillance and infection control, those readiness capacities are now being deployed in relation to a possible coronavirus disease outbreak."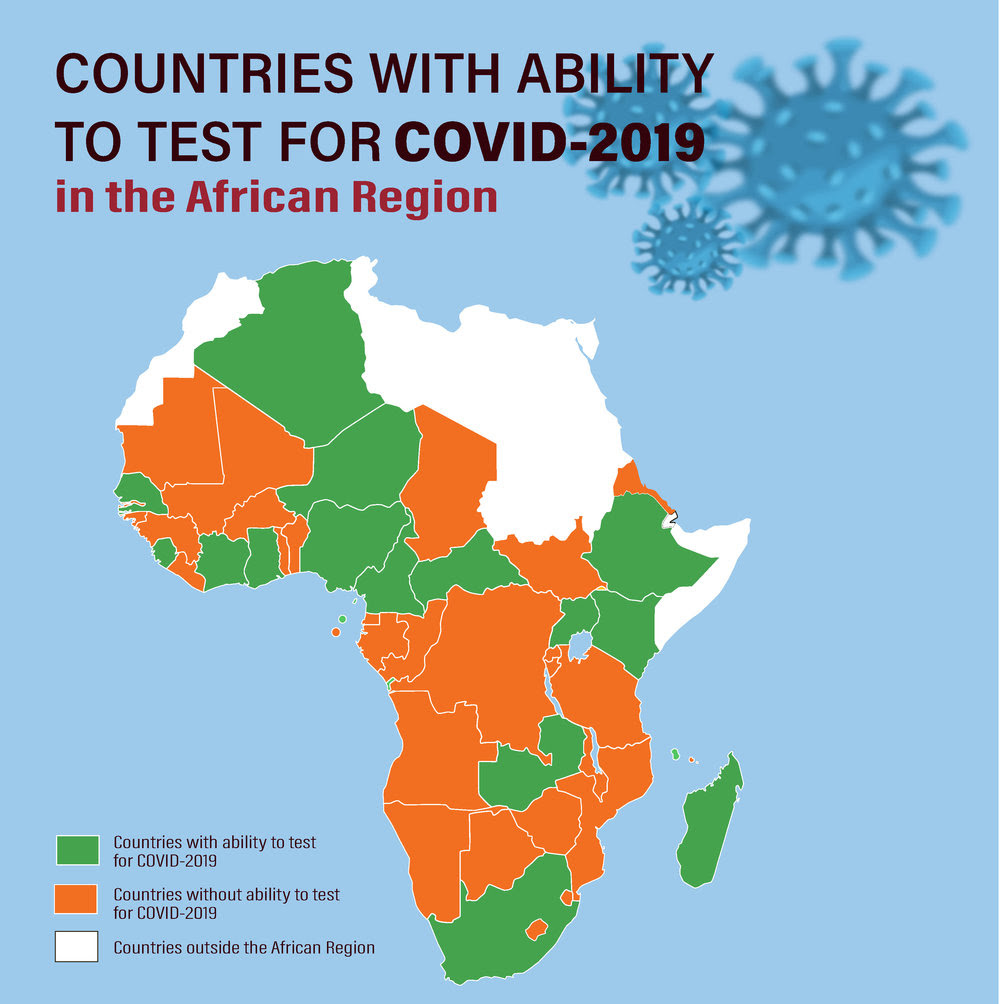 Is Africa prepared?
Unfortunately, only 18 countries have confirmed they have the ability to test for COVID-2019.
WHO has stepped up efforts in resourcing several African countries after declaring the outbreak a Public Health Emergency of International Concern on January 30, 2020.
There remain no confirmed cases of #COVID19 in the African region & readiness continues to be a top priority for Member States. @WHOAFRO is training technicians & equipping laboratories to test for COVID-19. Our experts have been deployed to 8 high-risk countries. pic.twitter.com/qFUeBFrPDV

— Dr Matshidiso Moeti (@MoetiTshidi) February 13, 2020
The Nigeria branch of WHO has already commenced a sensitisation programme and journalists were armed with information on February 7, 2020,  to appropriately report coronavirus cases.
Prevention tips
Take some simple precautions to help reduce your risk of #coronavirus. Please call your healthcare provider in advance if you suspect you may have contracted #COVID19.https://t.co/kVKE9MXK9k pic.twitter.com/cUoMcpnIdz

— WHO African Region (@WHOAFRO) February 13, 2020