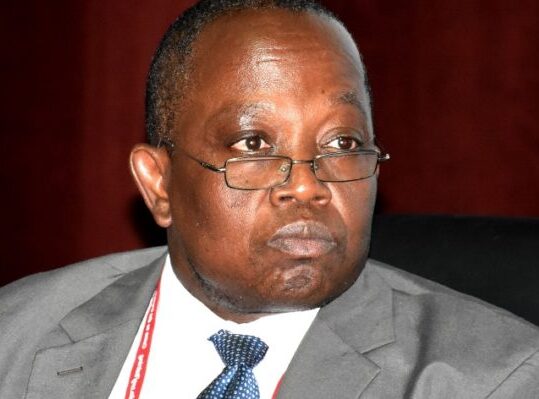 Domelevo won't be recalled – Presidency to petitioners
The Presidency has rejected a petition from some civil society organisations championing the cause for the Auditor General not to proceed on leave.
"The president encourages people to be citizens and not spectators, and therefore, your petition is welcome, and its contents have been duly noted.
"However, the position of the president as contained in the letter dated July 3, 2020, from this office to the Auditor General remains the same," the Presidency said in a statement.
President Akufo-Addo on July 1 ordered the Auditor-General to proceed on his accumulated leave for the last three years.
Mr Domelevo disagreed with the decision but complied with it because of what he described as respect for the Office of the President.
But almost 500 civil society organisations took the Auditor-General fight, giving the government to reconsider its decision.
The government's action has been met with criticism from the CSOs who insist it was illegal and an affront to fighting corruption.
The petitioners who are pushing for a recall, have argued that the directive given by the president is an affront to Ghana's democracy and the country's antigraft campaign.
But responding to the petitioners, in a letter, the presidency indicated that the various arguments being raised in the petition were all taken into consideration before the directive was issued.
"The arguments made in your petition were considered prior to the President taking the decision to request Mr Daniel Domelevo to take his accumulated leave. Please accept the President's best wishes," the letter signed by the Secretary to the President, Nana Bediatuo Asante stated.
Arguments raised so far
Some 500 Civil Society Organization (CSOs), who registered their displeasure over the president's directive described his action as inconsistent with the 1992 constitution.
They believe this decision 'gravely weakens the President's fight against corruption and his standing in the eyes of the international community as someone committed to public accountability.'
Professor Stephen Kwaku Asare, wading into the arguments, also said that Ghana's constitution does not give such a provision even though the president has the power to appoint the Auditor-General.
"Can the President direct the Auditor General? No. Can the President exercise any control, including disciplinary control on the Auditor- General? No. Can the board direct the Auditor General? No, " he quizzed.
The US-based Ghanaian law lecturer, Professor Asare, has currently filed a suit against the Attorney General over the President's directive.
But the Deputy Attorney-General, Godfred Dame, has said that President Akufo-Addo did not violate any law by asking the Auditor-General to proceed on leave.
He argued that the president did not interfere with the day-to-day functions of the Auditor-General by determining entities to be audited or not.
Find the statement from the Presidency