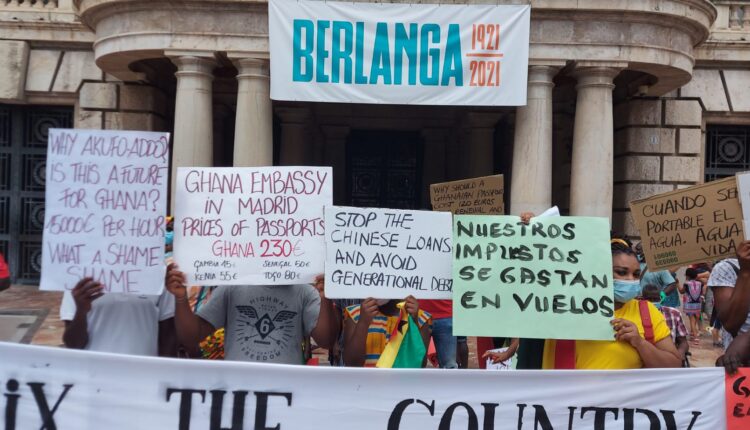 #Fixthecountry: Ghanaians in Spain join protest
Some Ghanaians in Spain, on Sunday, June 13, protested against the Akufo-Addo-led government over poor development.
The protestors have joined the  #FixTheCountryNow campaigners to demand solutions to the country's problems.
The protestors chanted and hoisted placards with inscriptions such as 'Ghana embassy is a tyrants', 'fix the country now', 'stop corruption', 'We need critical thinkers, 'Stop the Chinese loans and avoid generational debt'.
The protestors complained about exploitation by the Ghana Embassy in Spain for charging high fees for passports, among others.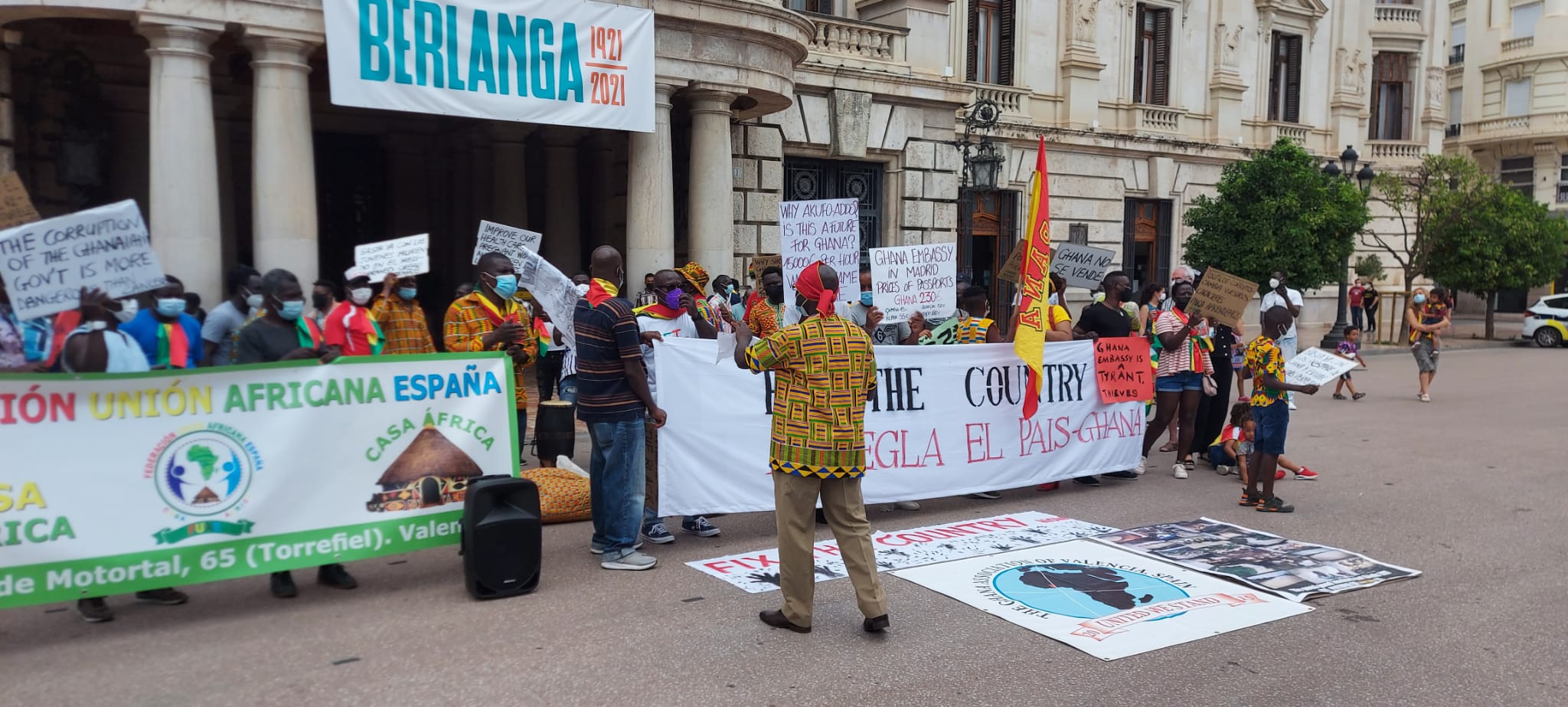 The hashtag #FixTheCountry has dominated the news for weeks.
A group of unhappy Ghanaians poured out on Twitter to vent their frustrations after price hikes in goods and services.
The increment happened at a time of frequent power cuts.
Other concerns highlighted include unemployment, a dilapidated health system, high accommodation rate, poor road networks, and general hardships.
They subsequently planned a demonstration against the economic hardships on May 9.
But the Ghana Police Service secured an injunction.
The judge ruled that nobody could hold any demonstration until the restriction on public gathering has been lifted.
Failure to abide by the set rule would amount to breaching the Public Order Act.
The convenors of the protest appealed the decision at the supreme court, which ruled that nothing bars the aggrieved youths from protesting.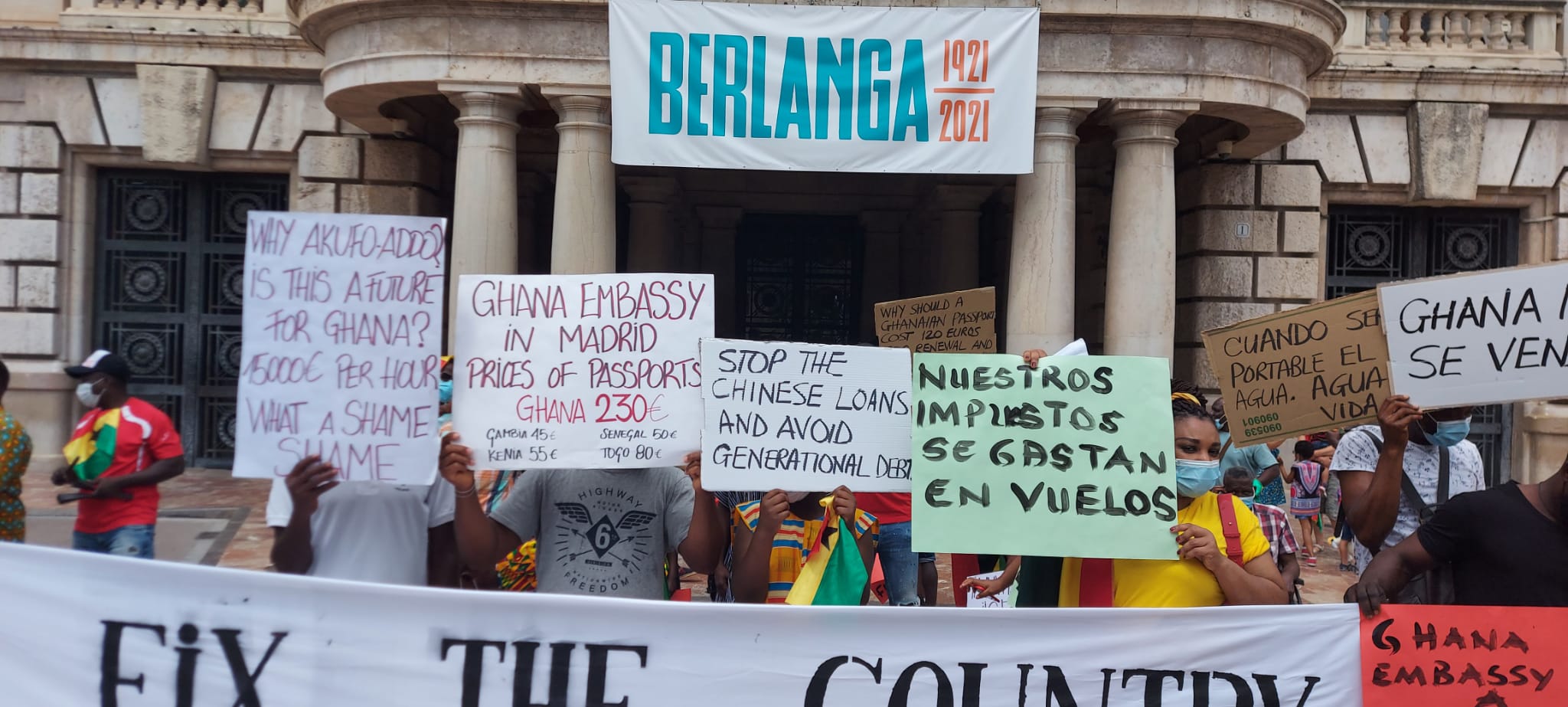 "There is no breach of the rules of natural justice here. Order 95 Rule 1 says the High Court judge has jurisdiction over the case, but the order is temporal. As it stands now, there is no order for us to quash.web
"There is no order preventing your clients (Protesters) from holding any demonstration. The law is clear that the injunction should last past 10 days. There is nothing restraining you, so what is your problem," Justice Appau reiterated.
But the police, according to the Public Relations Officer of the Accra Regional Police, Deputy Superintendent of Police (DSP) Effia Tenge, said the Supreme Court ruling did not also bar the police from serving the convenors of the protest with a preventive notice.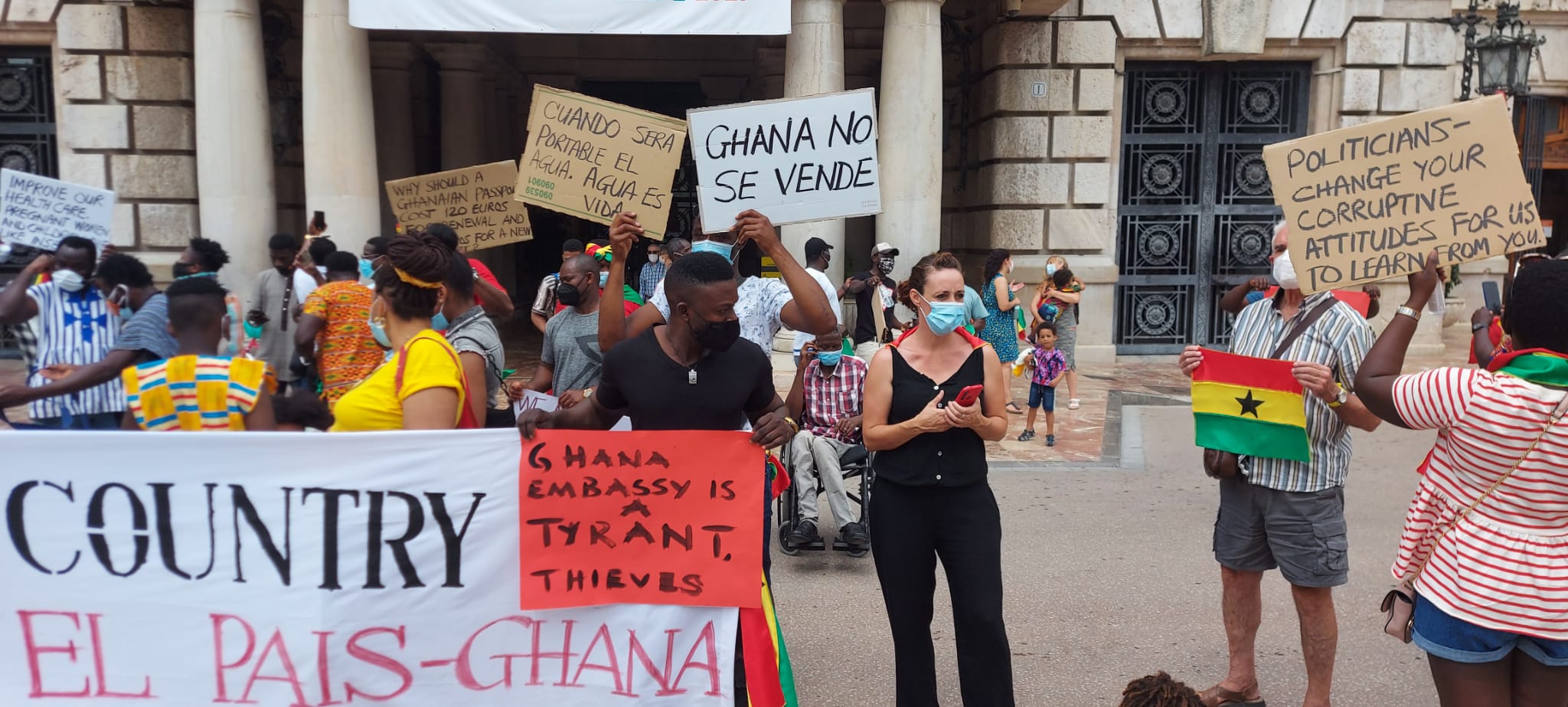 She denied allegations that the police continue to interfere with the demonstration in contravention to the Supreme Court's ruling.
"It is not now that the police is seeking a restraining order against the convenors. This case has been pending in court after the police filed an ex parte motion that restrained the conveners of #Fixthecountry from embarking on their demonstration. But because we went on an ex parte, for which the court granted an injunction, we have to go back to the court and, this time around, on notice. We hope to extend our restriction," Tenge said.
The protesters in Spain said they are unhappy with the governance of the New Patriotic Party (NPP), which, according to them, has brought untold hardship to Ghanaians.
The hearing on the police restriction order has been scheduled for June 21, 2021.