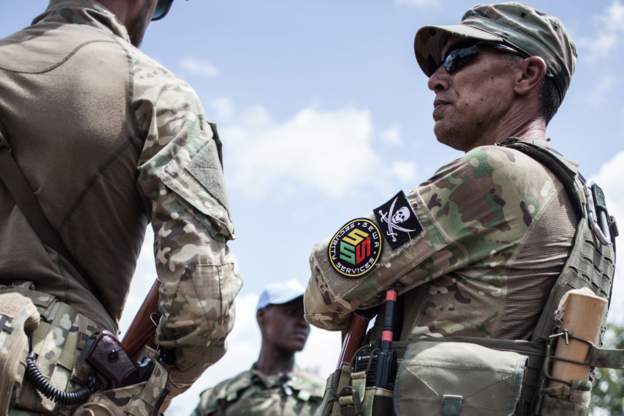 France warns Mali against Russian mercenary deal
The French defence minister, Florence Parly, has warned Mali against entering into a deal with a Russian security firm.
There have been reports that Mali's military rulers are close to hiring mercenaries from the Wagner group.
Ms Parly described the potential deal as "extremely worrying" – saying it would undermine efforts by France to counter the jihadist threat in the region.
Wagner is believed to be operating in several African countries, as Russia seeks to increase its influence.
Its employees are fighting rebels in the Central African Republic where Russian companies have secured mining concessions.
The Russian private military contractor Wagner has hundreds of mercenaries on the ground in Libya, according to a leaked UN report.
The mercenary group is believed to be operating across the African continent and to have strong links to senior officials in Moscow.
So just how important is Russia's role in Africa now?
Russian intentions
It's clear Moscow sees its presence in Africa in very broad terms, building on ties from Soviet times.
President Vladimir Putin has said Africa is one of Russia's foreign policy priorities and has spoken about offering:
political and diplomatic support
defence and security help
Economic assistance
disease-control advice
humanitarian-relief assistance
educational and vocational training
Russia has been boosting its diplomatic links in the region, with various African heads of state visiting Moscow since 2015 – six of them in 2018 alone.
Its ambitions have prompted some concerns in other countries with close ties to the continent that they are being outplayed by Moscow.
In late 2018, former US National Security adviser John Bolton announced a new US strategy for Africa, partly aimed at countering both China and Russia.
However, an opinion piece in the Washington Post in September 2019 argued that Russia was still "aggressively seeking deals and security relationships" while the US "loses partners and influence" in the continent.