GES observes Global Handwashing Day
The Ghana Education Service has joined the rest of the world to commemorate global handwashing day.
The day, celebrated every October 15, is geared towards promoting handwashing habits.
This year's celebration was held at the Nii Kojo Ababio Cluster of schools in Accra. It was themed "Our hands, our future".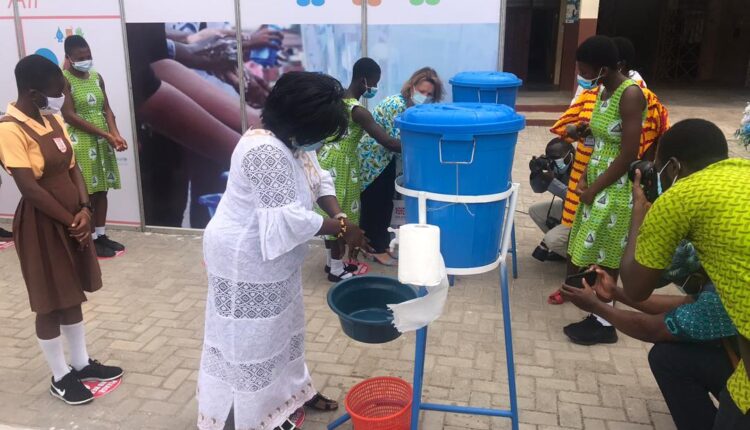 Speaking at the ceremony, Minister for Sanitation and Water Resources, Cecilia Dapaah, encouraged handwashing culture.
The free water project, according to her, was the government's way helping Ghanaians to wash their hands regularly to prevent the spread of coronavirus.
"Water is an essential tool needed in the business of handwashing and with the advent of COVID_ 19 …it has re-ignited the need for us to wash our hands as often as possible".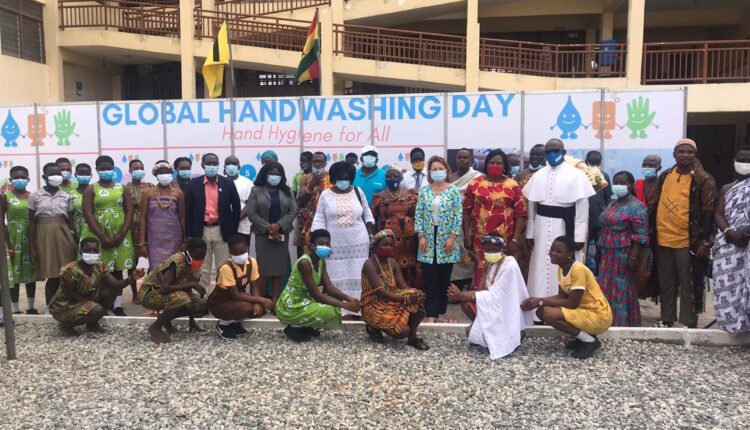 She reiterated the government's commitment to providing free water until the end of the year.
On her part, the country representative of UNICEF, Anne Claire Duffay, assured of her outfit's continuous support to increasing awareness on the importance of handwashing.
She donated Veronica buckets, liquid soaps, tissues, and other hygiene products to the Ghana Education Service.
Global Handwashing Day is an international handwashing promotion campaign to motivate and mobilize people around the world to improve their handwashing habits