'Go ahead with December 17 Referendum' – Kwaku Azar tells EC, says Akufo-Addo can't withdraw bill
A lawyer and Economics professor is challenging the President's power to abort the December 17 referendum.
According to Prof. Kwaku Asare, "One cannot simply withdraw a bill that has been held in abeyance by a Constitutional Instrument (CI)."
He wrote in a Facebook post that "the President can not speak to the EC through TV broadcasts. The EC cannot suspend the referendum unless CI 120(13) is annulled. The bill cannot be withdrawn while there is a CI based on it! To annul the CI requires the vote of 2/3 majority of MPs."
Kwaku Azar, as he is known took to the social media platform to share his views minutes after President Nana Akufo-Addo announced abortion of the amendment process of Article 55/3 in a television broadcast.
The President cited the need for national consensus before moving forward.
He said he has directed the Minister for Local Government to withdraw Article 243/1 as well.
Parliament's amendment of Article 243/1 was to take away the power of the President to appoint MMDCEs and make the position an elected one while the Referendum sought to repeal Article 55/3 which barred political parties from local government elections.
President Akufo-Addo said the matter would be brought back for consideration if consensus was reached during his tenure.
However, Prof. Asare wants the Electoral Commission to go ahead with the referendum.
"The EC should assert its independence and go ahead with organizing the referendum pursuant to CI 120(13).
It should stand its grounds not just because of upholding the law but especially in light of what the deputy Boss said only a few week ago that "the Commission has also invested financially in the Referendum and postponing it would come at a loss…"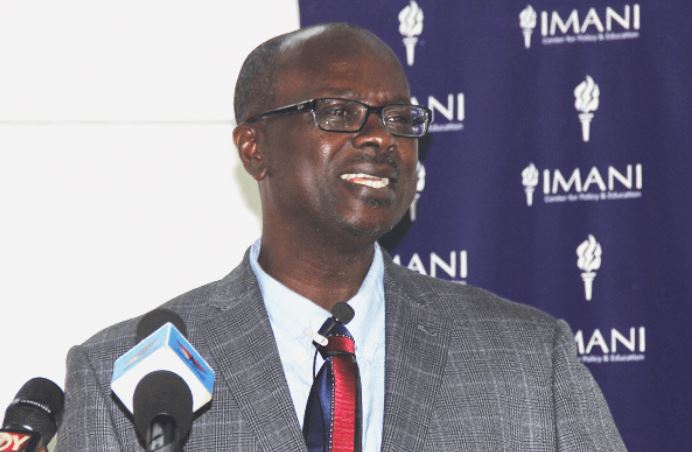 Can the Referendum be held in 2020?
"No," the Deputy Chairperson of the Electoral Commission, Dr. Eric Bossman has said.
He said the country's election governing body does not have space on its calendar for any election either than the Presidential and Parliamentary elections in 2020.
This means if Akufo-Addo still hopes to fulfill his campaign promise to the people he has 30 days to get the so-called consensus, reinstate the Bills and recall the public vote.
As that is certainly not feasible, the New Patriotic Party (NPP) stalwart must win a second term in order to keep his promise.