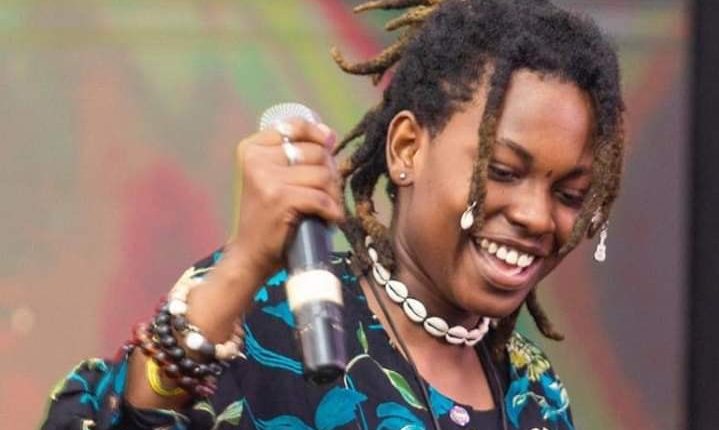 'I can stand without Stonebwoy' – OV replies critics
Okailey Verse, known in the music scene as OV has debunked all claims of her riding on Stonebwoy's glory to fame.
"I went to Hit Maker without Stonebwoy, I went alone and won. I can stand without Stonebwoy", these were the words of singer OV when she was confronted on whether she can be relevant without Stonebwoy.
Up until September this year, Kelvyn Boy who was under the management of Stonebwoy produced great tunes that earned him great popularity in Ghana and beyond.
The turn of events got fans disappointed as they sort answers for Stonebwoy's unexpectedly decision to sack the young act. Notwithstanding Kelvyn Boy has proven that he can still find his feet without his former label.
OV has performed alongside Stonebwoy on several platforms including Bhim Concert, VGMA's Experience Concert, KNUST Repu just to mention a few.
The singer has some popular songs to her credit including her single 'Want Me' which was produced by StreetBeats featuring Stonebwoy.
Okailey Verse believes that she shot to fame with her cover songs of other musicians. OV was able to build her fame base before her decision to join MTN Hit Maker in 2018.
Speaking on the Delay Show, she however acknowledged that her cover of Stonebwoy's 'Tommorow' flew her into the music scene.
"I have been around doing music, it all started in 2017 after the demise of my brother. I was going to studios and recording with Producers. I released 3 songs before Hit Maker and featured Epixode in one of my songs".