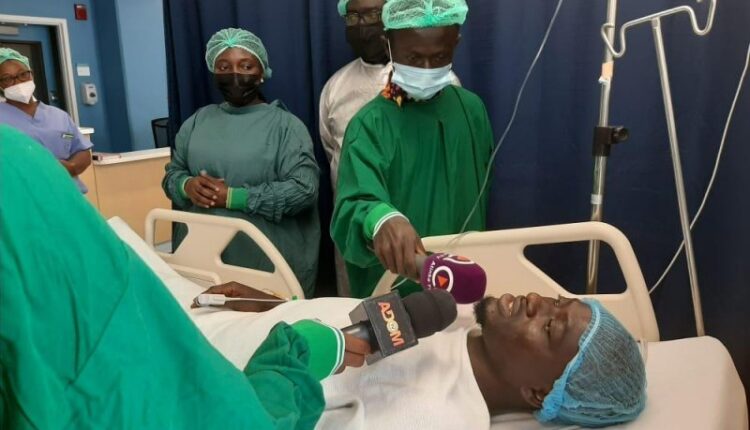 Journalist shot during elections won't walk until 18-months
A student journalist who was shot during the just ended general election is likely to be bedridden for 18months.
Pius was shot in the left leg by a man, Kola, who is believed to be an NPP sympathizer, while observing the electoral process at the Ablekuma Central collation center on Tuesday, December 8, 2020.
The shooting incident which happened around 2:30 am left Aseidu, a police officer, and one other reporter from GBC radio, Doreen Ampofo, suffering various degrees of injuries.
The third-year student of the Ghana Institute of Journalism underwent surgery at the Accra Regional Hospital- Ridge on December 11.
But according to medical officers, Pius would have to learn how to walk again after 18months post-surgery.
Sharing the news of a successful surgery the General Secretary for the Ghana Journalist Association, Kofi Yeboah took to Facebook.
He said a piece of metallic medical equipment was affixed in Pius' left leg to fill a hole created by the bullet.
Pius worked with the news portal, newswatchgh.com
Prior to 2020 the election, the GJA signed a Memorandum of Understanding with SIC, to provide an insurance package for journalists covering the election.
The GHC 20 million insurance package was to support 500 accredited members of the Association on covering the election with a high risk of bodily injury, and damage or destruction of equipment like cameras and phones.
Part of the bills was absorbed by the hospital.