Naa Ashorkor moves to Asaase radio
Media personality and actress, Naa Ashorkor, has announced her new move to Assase Radio.
The 'Perfect Picture' actress took to her Instagram page to announce her latest media move to her fans.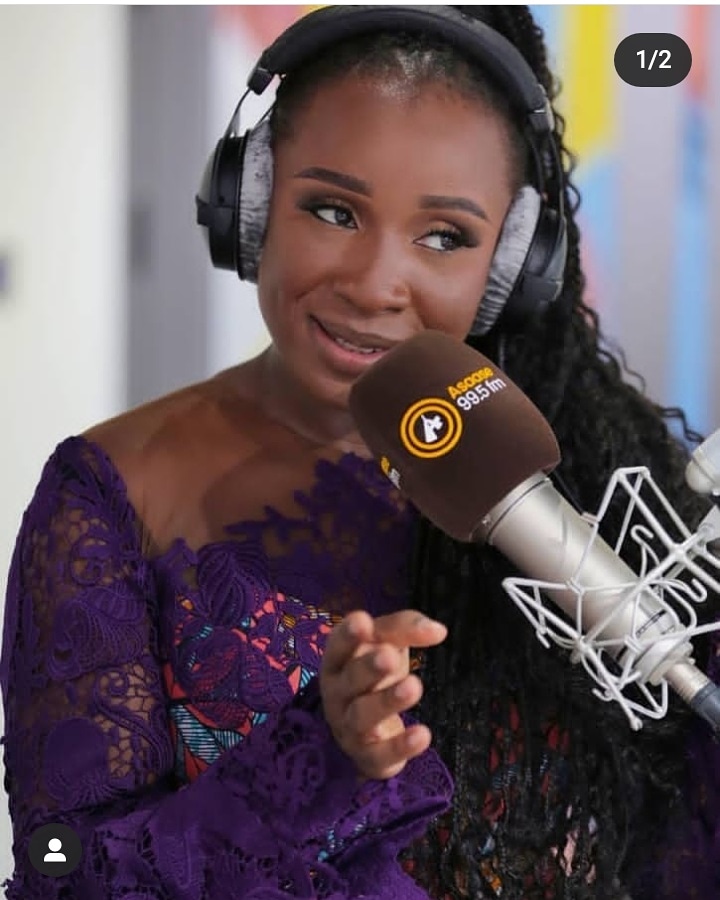 In the post, she hinted she would host two shows on the new radio station located in Accra.
"I have news – again! This time it's all good 😄. Singing 🎶🎶🎶🎶 Capable God ooo….what is hard for you to do, it doesn't exist oooo🎶🎶🎶🎶 Starting 6th July, I'd be back on your radio!
"I'm excited to be back on your radio, serving you good quality radio shows for your listening pleasure.
She added, "I am very grateful to you all for your support and love . I count on your continued support and prayer for and with me as I start this new journey".
bsp;
In May 2020, the mother of two announced her former employers at the Multimedia Group had terminated her contract.
It was unclear what might have led to the contract termination, but the celebrated actress said she hoped for better opportunities.
I started off as a vox-pop 'coordinator' for TV Africa – Naa Ashorkor shares journey into media
Announcing her dismissal from the media conglomerate, Naa Ashorkor said, "It's not an easy time to be out of a regular and steady income. We are not in normal times, but hey, I would like to use this opportunity to encourage everyone who has lost their job or income during these difficult times to not lose hope".
She was the host of 'Strong and Sassy' and 'Rhythmz A-Z' radio programmes on Joy FM, a subsidiary of the Multimedia Group Limited (MGL).