NPP's Kandahar Boys admit taking away 400 tricycles
Pro-New Patriotic Party militia group Kandahar Boys have confessed appropriating tricycles belonging to the Northern Development Authority (NDA).
They made the confession to Joy FM's Northern Regional Correspondent, llliasu Tanko on Tuesday.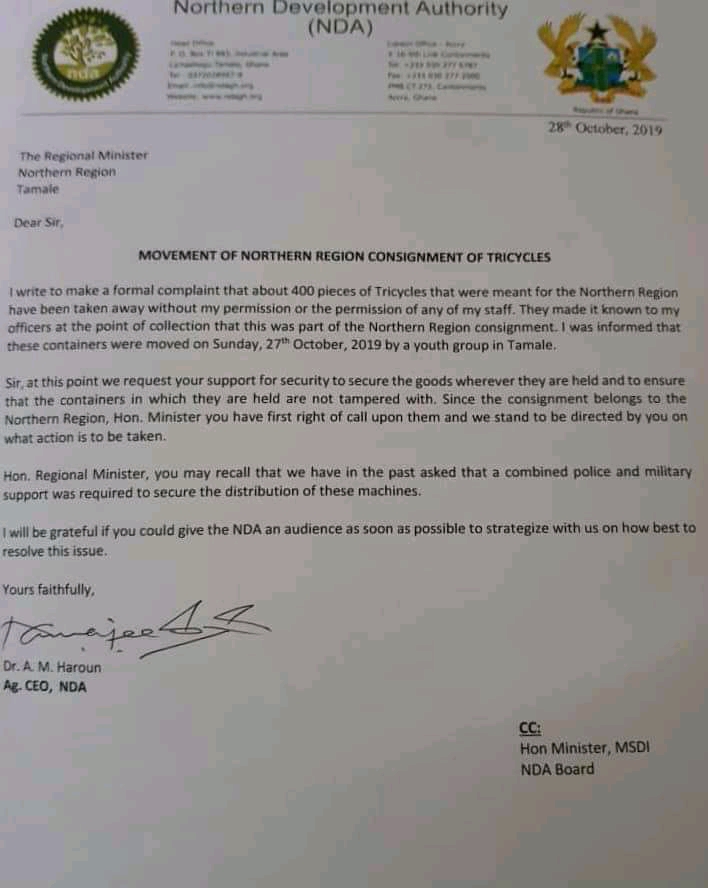 Ten forty-foot containers filled with 40 tricycles each went missing in October 2019 triggering not only shock but police investigation amidst a public uproar.
Missing 'galamsey' excavators joins list of 7 bizarre 'disappearances' in Ghana
The containers were kept at the NDA yard at a popular spot in Tamale. Following the disappearance, the then acting Chief Executive Officer of the NDA, Dr Alhaji Abdel-Majeed Haroun lost his job for reasons not stated in his dismissal letter.
The sacked NDA boss who is subject of criminal investigations was singing like a canary bird and reported the matter to the police command in the region to help locate and retrieve the missing tricycles.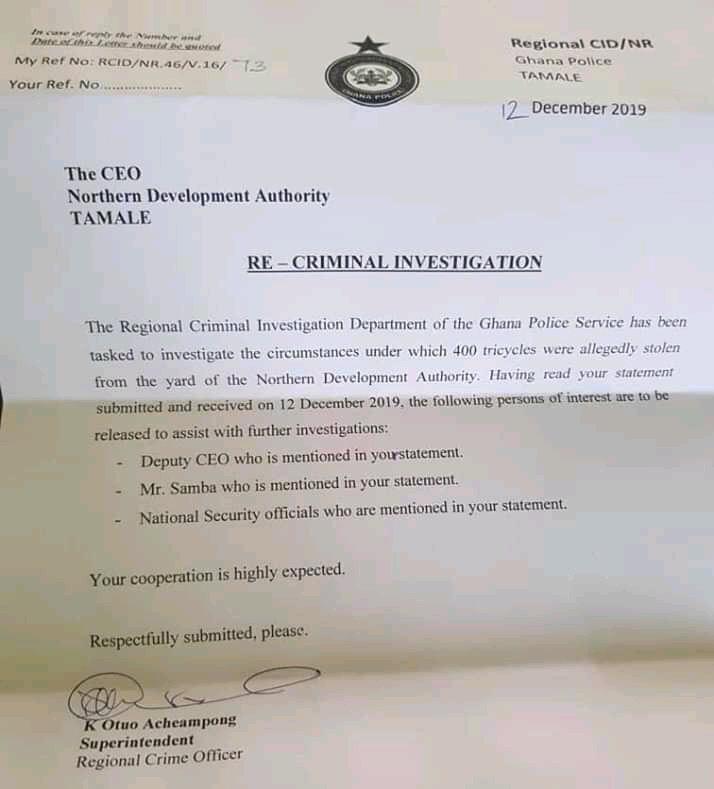 Following the development, Northern Regional Minister Salifu Sa-eed was accused of masterminding the disappearance of the tricycles.
However, Mr Sa-eed vehemently denied the claim in a statement available to the media.
"I wish to state categorically and unequivocally that, I did not direct anyone or group of persons or company to pick any item from the premises of the NDA yard in my name or the Northern Regional Coordinating Council. For the records, I was the same person who ensured the protection of said items upon my appointment until the appointment of the CEO of NDA," portions of the letter stated.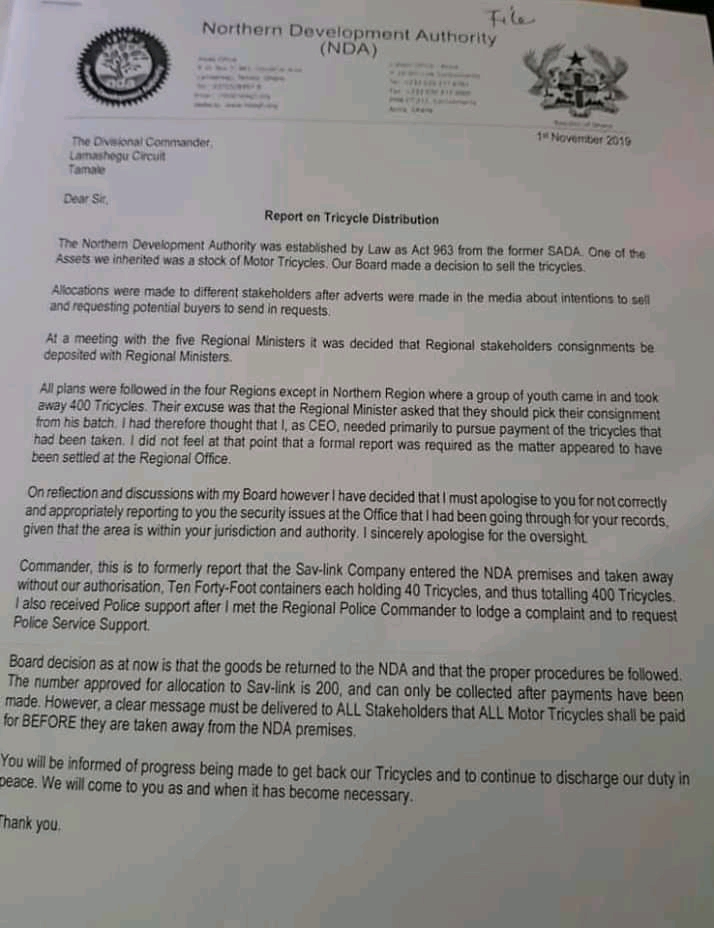 The Kandahar Boys, however, insisted that they acted on the orders of the top hierarchy of the party in government.
This follows an alarm by occupants of a facility where the containers have been discovered.
Mohammed Awal Babio Sumana, who runs an NGO on the premises told Joy FM: "I know that 10 containers are seated here but as to how many tricycles I don't know".
He explained that his accountant asked one of the individuals who transported the containers to the premises to disclose the content of the container.
That was when it emerged that the reported missing tricycles could be in the 10 containers being kept at the location.