Photos: Christian Council prays against homosexuality
In the wake of agitations for the legalization of Lesbians, Gays, Bisexuals, Transgender, Queer, and Intersex (LGBTQI) rights in Ghana, the Christian Council of Ghana has held a prayer session against it.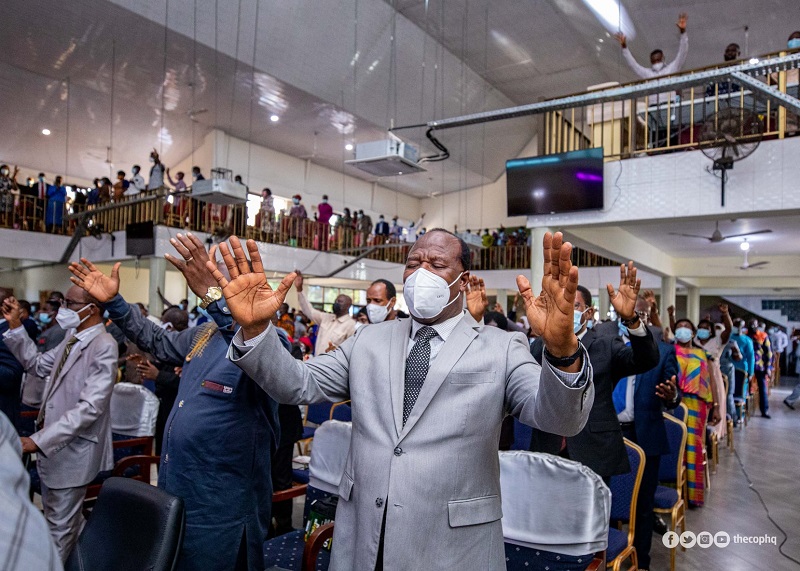 Among the prayer topics was the call for sharper and clearer legislation on LGBTQI+ in the country and the rehabilitation, guidance, and counselling of repentant persons as well as education on proper sexuality.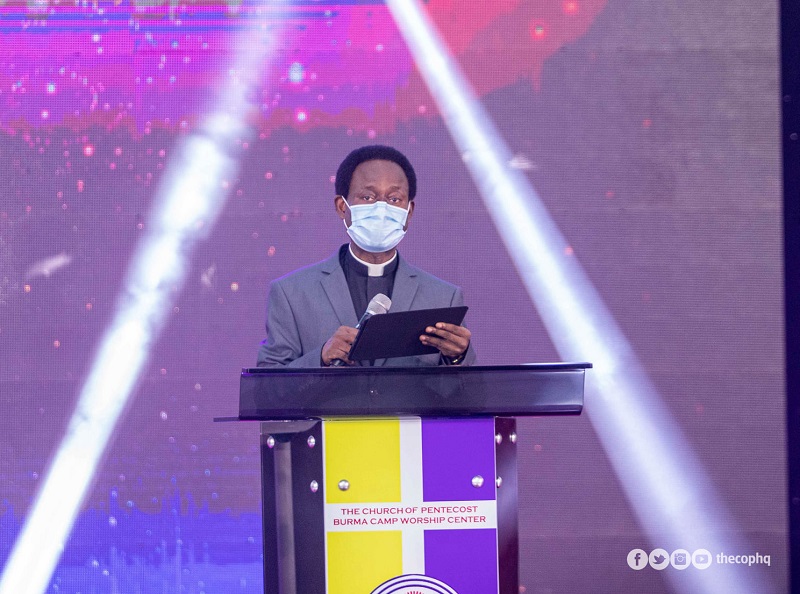 "If there was a time that this nation needed to pray to seek the intervention of God, it is now," he said, adding, "If we want the country back on morality, then we must get on our knees. The value of prayer no one can measure," the Chairman of The Church of Pentecost, Apostle Eric Nyamekye said.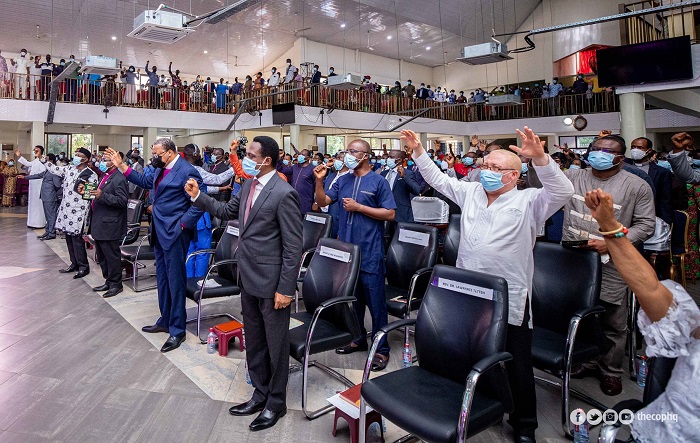 On his part, the Presiding Bishop of the Methodist Church Ghana and Chairman of the Christian Council of Ghana, Most Rev. Dr. Paul Kwabena Boafo, said that recent events in the country "clearly suggest that the nation is under a siege. What we hear and see coming into our nation is like a siege and we must stand against it. We know that the human mind and ideas cannot fight this battle."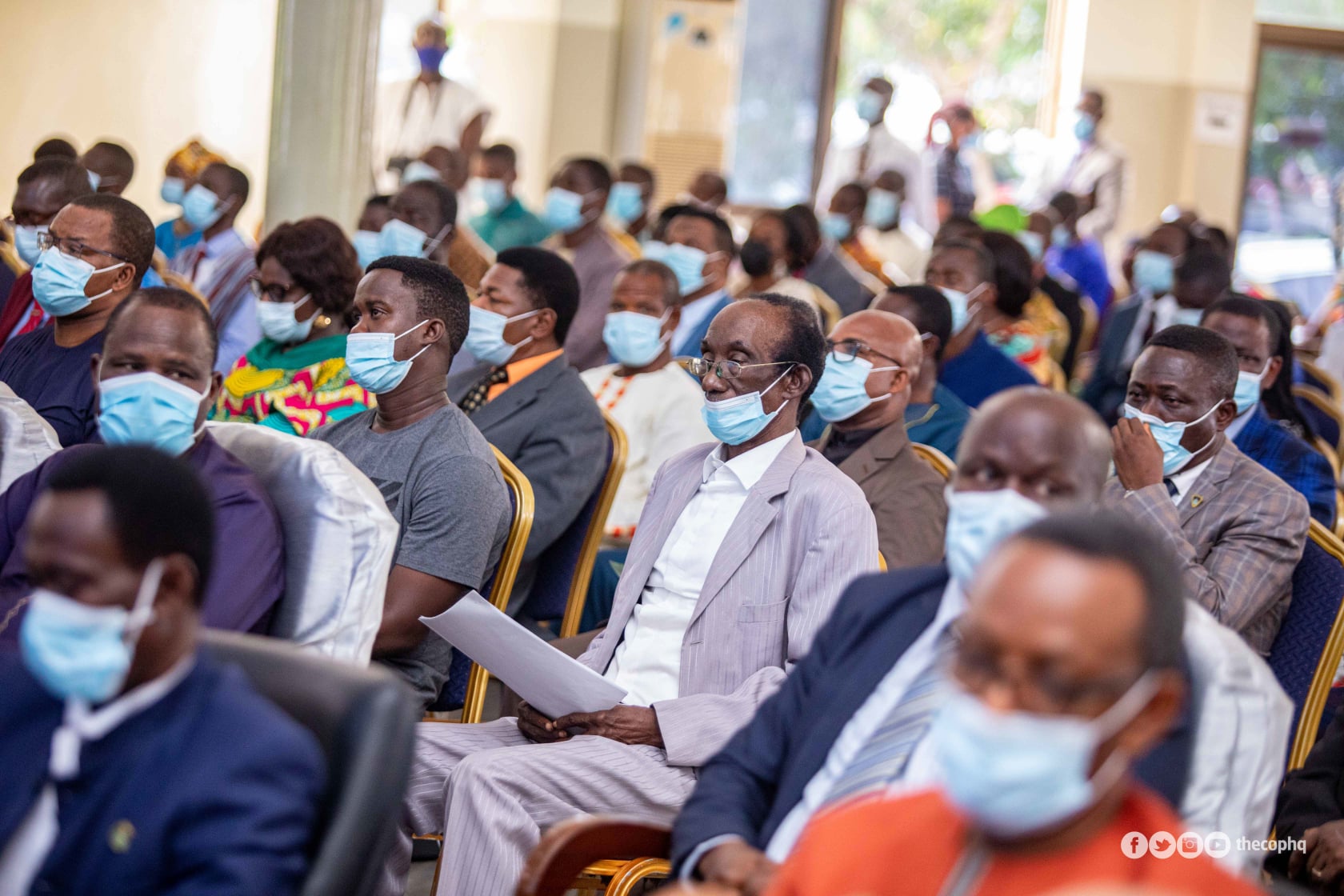 The event dubbed the 'Ecumenical Prayer Rally' was on the theme, "Homosexuality: A Detestable Sin to God" (Leviticus 20:13; Romans 1:18-32; 1 Corinthians 6:9-11).
The prayer rally was organised by the Christian Council of Ghana (CCG), Ghana Pentecostal and Charismatic Council (GPCC), Ghana Catholic Bishops' Conference (GCBC), Ghana Charismatic Bishops Conference (GCBC), National Association of Charismatic and Christian Churches (NACCC), and all other churches and Christian organisations in Ghana, in collaboration with the National Coalition for Proper Human Sexual Rights and Family Values.
On February 24, 2020, the police raided and closed down an office of a pro-LGBTQI group at Ashongman in Accra.
Prior to the closure, there was an uproar by a cross-section of Religious, traditional, and professional groups calling for its closure.
The Catholic Bishop Conference in a statement urged the government to reiterate its position on homosexuality.
"We call upon the President and Parliament to state unambiguously their position on the matter of homosexuality and its practice in Ghana. We also call on the Government of Ghana to close down the LGBTQI office space that was recently opened in Accra," part of the statement read.
Also, anti-gay rights advocates, National Coalition for Proper Human Sexual Rights, and Family Values believe allowing such activity contradicts the country's laws regarding unnatural carnal knowledge as its basis.