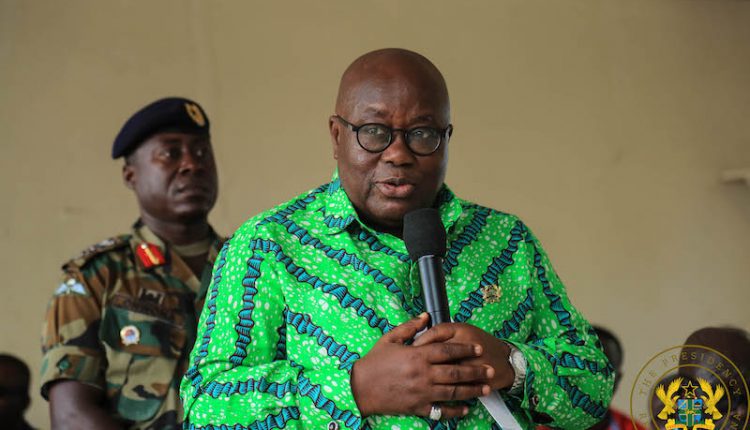 Reduce lending rates – President urges banks
President Nana Addo Dankwa Akufo-Addo on Wednesday urged the country's banks to reduce lending rates to complement government's efforts to maintain fiscal discipline in the economy.
He said such a move by the banks would help create a more stable macroeconomic framework in the country and substantially complement the vision of making Ghana a globally competitive economy.
The President made the appeal when he inaugurated the new head office building of the Standard Chartered Bank on the Independence Avenue road in Accra.
With the decline in inflation in the last 21 months from 15.4 per cent in 2016 to 9.9 per cent at the end of August, 2018, coupled with the fall in the monetary policy rate from 25.5 per cent in 2016 to 17 per cent in 2018, lending rates, he said, should not be where they are.
"The gap between declining inflation rates, and the Bank of Ghana's Monetary Policy Rate, and the lending rates being charged by commercial banks, is a gap we have to bridge."
President Akufo-Addo noted that, although private sector lending had improved from GH¢28.9 billion from November 2016 to GH¢34.4 billion in June 2018, the current average banking lending rate of 27.5 per cent was stifling the private sector.
"I have said that I am a man in a hurry. I am in a hurry because the Ghanaian people are in a hurry to see an improvement in the quality of their lives.

"If we are ready to give an impetus to the private sector to lead the socio-economic transformation of our country, lending rates must come down, and they must come down urgently," he stressed.
The President noted that the financial sector was a crucial building block for the private sector growth and national development, urging the banks to consider themselves as government's active  partners in the quest for a robust and prosperous economy.
"If we are to put this country onto a path of progress and prosperity, and thereby guarantee our future, the private sector and indeed citizens, would have to own the economy and be its main driving force. The role of banks, to this end, is critical. When banks do not become mere profit-making enterprises, but see themselves as active partners with Government to build a healthy and stronger economy, then we would be making significant progress.

"If Ghana's economy is to thrive and work for every citizen, then it should be relatively straight-forward, for anyone, who has an innovative and viable idea, to be able to access lines of credit and bring that idea into fruition."

"Together, I want us to believe in our capacity to build a modern, developed, progressive nation, and free ourselves from a mindset of dependence, aid, charity and handouts.

"We can together build a new Ghanaian civilization, where there is fair opportunity for all, where hard work, enterprise and creativity are rewarded, where there is an abundance of decent jobs with good pay, where there is a dignified retirement for the elderly, and where there is a social safety net for the vulnerable and disadvantaged. We can do it," the President said.
Source: GNA