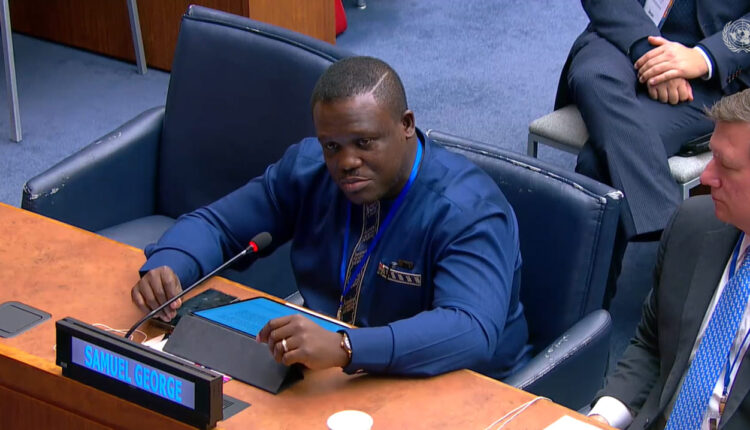 Sam George Defends Ghana's anti-LGBTQ+ Bill at UN conference in New York
The Member of Parliament (MP) for Ningo-Prampram, Sam Nartey George, has reiterated the Parliament of Ghana's determination to pass the Promotion of Proper Human Sexual Rights and Ghanaian Family Values Bill 2021.
Speaking at the 5th Transatlantic Summit at the UN Headquarters in New York, Sam George, the lead sponsor of the Private Members' Bill, stated the Ghanaian and African views on family, marriage, the education of children and the true principles of the Universal Declaration of Human Rights(UDHR).
"As Africans, the role of the family is cardinal to our society and its well-being. Article 18 of the African Charter imposes a responsibility on member states in the African Union to protect the physical health and morals of the family," he said.
He told the gathering it was against this backdrop that he and seven of his colleagues are championing the bill in parliament.
Citing Article 2 of the UDHR, the MP said, "The right to marry and found a family should be between men and women of full age. Not men and men or women and women".
On gender identity, Mr George said God determines this at the moment of conception. Genetically, he said sex was determined by X and Y chromosomes and nothing else.
He added that gender and gender identity cannot form the basis for any right, accruing a covenant, a convention or an international treaty which seeks to be globally acceptable and binding because there are different interpretations.
The Promotion of Proper Human Sexual Rights and Ghanaian Family Values Bill 2021 seeks to criminalise the practice of LGBTQ+ and advocacy of the same.
The bill was laid before parliament for the first in August 2021, drafted by Sam George.
Along with Mr George, the MPs for Kpando (Della Adjoa Sowah); Ho West (Emmanuel Bedzrah); Assin South (John Ntim Fordjour); Tamale North (Alhassan Suhuyini) and La Dadekotopon (Rita Sowah) are named as sponsors.