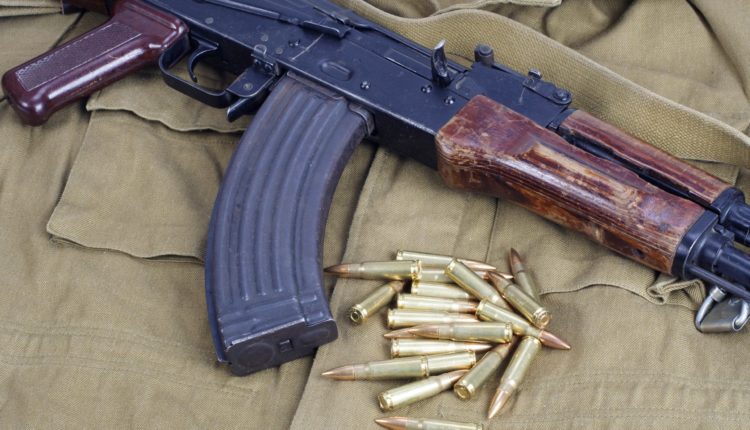 Two arrested Sogakope police officers not linked to murdered assemblyman – Police
Police have confirmed the arrest of two of its officers in Sogakope, a town in the Volta region, after a rifle at the station 'disappeared'.
But, in a statement from the region's Public Affairs office, the police have denied media reports that the arrests were linked to the murder of the Sogakope South Assembly member, Marcus Mawutor Adzahli.
"This is only an unfortunate coincidence" Volta regional PRO Corporal Prince Dogbatse said in the statement he signed.
He explained, the service rifle disappeared March 7, 2020 while the assembly member was killed several days earlier, on March 1.
There has been red rage in Sogakope over the murder of the 34-year old local politician who had won an election last December.
Murder at Sogakope: Police fire guns into protesters, leave three injured
The police have not ruled out contract killing of the popular mobile money vendor in the Volta Region.
The businessman was murdered right before his wife's eyes in an ordeal that lasted close to two hours, a close relative has said.
Last Friday, the Volta Regional Police announced, three arrests have been made in connection with the murder of the Assembly member. The suspects are believed to be between the ages of 18 and 27 years.
The police statement, issued Monday, now puts the number of arrests at four.
While the police are on a manhunt for the assailants, the Volta Regional Minister Dr Archibald Letsa; and former President Jerry John Rawlings have announced a GHc35,000 bounty for whoever volunteers information leading to the arrest of the killers.
'They took away GH¢30,000' – Sister of killed Assembly Sogakope Assembly man
Missing weapons
Some believe that the disappearance of a weapon at the Sogakope police station was because some unscrupulous officers rent them out to criminals.
In April 2018, the Greater Accra Regional Police arrested three of its officers stationed at the Weija District Anti-Robbery Squad for allegedly hiring out their assigned AK-47 rifles to armed robbers.
It was reported that the police officers, who worked at Kokrobite and Weija, hired the guns to the robbers for a weekend robbery spree.