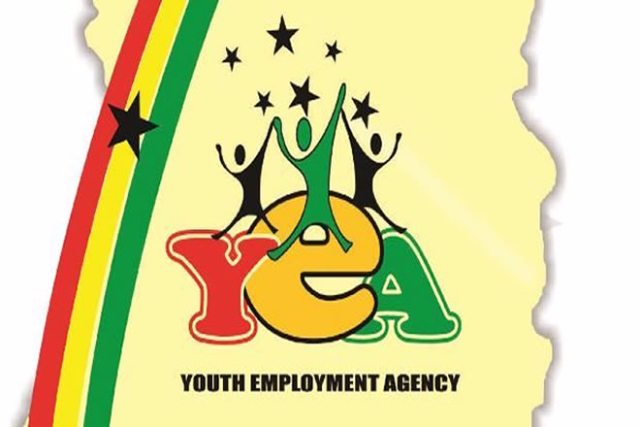 We'll pay former recruits by 2nd quarter of 2019 – YEA CEO
Chief Executive Officer (CEO) of the Youth Employment Agency (YEA), Justin Kodua Frimpong, has said the Agency will pay all arrears owed recruits by the second quarter of 2019.
The former recruits, most of whose tenure of service ended in July (2018) say the YEA has failed to pay their allowances for about nine months.
The delay in payment has led to a number of demonstrations over the period.
Mr. Kodua Frimpong, however, indicated that the Agency will settle the areas of all beneficiaries by June next year, adding it will introduce some new initiatives to revamp the Agency.
"Out of the 60,000 beneficiaries that we have, in less than 6 months we have been able to pay about 25,000 of them, and we hope entering into the new year, latest by the second quarter, we should be able to pay all our beneficiaries and we will not have issues with arrears.

"We realized that since the inception of the National Youth Employment programme, there have been several challenges with the running of our modules and together with management, going forward we are coming up with innovations that seek to address the core unemployment situation in our country. We are going to focus keenly on artisan directorate, the job centre and flagship programmes."
Former YEA beneficiaries threaten nationwide demo 
In November, a group calling itself the Aggrieved Beneficiaries of the YEA gave the Agency till the end of November to settle all outstanding arrears lest they embark on a nationwide demonstration.
The former beneficiaries, whose tenure of service ended in July this year, lamented that the YEA has failed to pay them their allowances for about nine months.
They added that all efforts to get their allowances paid had proved futile.
In July, some beneficiaries of the Youth Employment Agency (YEA) also picketed at the entrance of the YEA over unpaid allowances and unpaid exit packages for the termination of their contracts before the date provided in their appointment letters.
They alleged that months of arrears and exit packages due them had not been paid, leaving them to their fate.
According to them, Ghc45 had been deducted for their exit plan while GHc5 had been deducted for insurance.
However, they say this money had not been given to them since they ended their service.
Source: citinewsroom