With a new Tema interchange commissioned, Akufo-Addo reveals his biggest fears
Nana-Addo-Dankwa-Akufo-Addo-
President Akufo-Addo has expressed concern over the severity of road accidents on highways.
Commissioning the Tema Motorway interchange, President Akufo-Addo advised motorists to resist temptations to overspeed.
March road deaths 202 with Kintampo accident increasing stats by 18%
Good roads should aid in the economic progress of the country and not facilitate the killing of its citizens, he said.
"Resist the temptation to overspeed,  motorist must be responsible, better roads should be a catalyst for national development and not instrument of death and pain"
"It is time we brought road accident in the country under control," he said.
He urged the agencies and department under the Ministry of Roads and Highways, the National Road Safety Authority, and the Motor Transport and Traffic Department to intensify their educational and sensitization programs.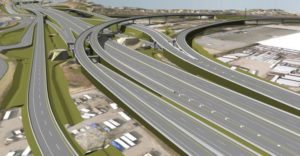 The president appealed to Metropolitan Municipal District Assembly (MMDA's) not to flood the streets with giant billboards and posters.
"I appeal to MMDA's so we do not have a proliferation of billboards, posters, and other marketing ads in and around this project" he noted.