Abena Osei-Asare: The "exceptional MP" etching footprints at the Finance Ministry
In 2020, when The Ghana Report conducted extensive research into the work of legislators on the floor of Parliament, one young female MP soared above excellence.
Deputy Minister of Finance and Member of Parliament (MP) for Atiwa East Abena Osei-Asare may not be the loudest nor the most boisterous in public, but she sat at the peak of the Top 10 Most Vocal Female MPs In 2019.
A wild guess would have given no chance to the professional banker and chartered accountant, but her remarkable output shot her into the skies.
The records pointed to 58 times where she spoke on different relevant issues captured by Parliament's Hansard and published on the legislature's official website.
Source: The Ghana Report, with data from Parliament.
Abena Osei-Asare often laid papers, seconded motions tabled by the Finance Committee and brought her professional knowledge to bear on other matters.
At the time, she was tasting Parliament for the second time, yet 13 MPs who had more than one stint, including a four-term lawmaker, never uttered a word for the entire period of 2019.
But that could be explained in Honorable Abena's position in government at the forefront of the Finance Ministry's work in Parliament, facing the most part of the barrage of criticisms on the country's delicate financial coffers.
Abena Osei-Asare is a history maker in the annals of Ghana as the youngest and the third woman to be appointed as Deputy Minister of Finance in Ghana.
Additionally, she has broken the sealing by being the longest-serving woman with great success in an area dominated by men.
Mrs Osei-Asare did not only have a stellar performance as the most heard female MP but effectively juggled her role in the executive.
There have been calls for a separation of the legislature from the executive as most ministers hardly find time for law-making duties.
But the excellent multitasker has shown the roadmap to succeed at both.
She was part of the few defenders of government on fiscal matters amidst the huge pressure of dealing with the financial needs of every sector.
The work of a legislator is not limited to the four corners of the Chamber. However, based on general performance, she makes a strong case for a critical review of the meagre 6% of women MPs since Ghana returned to constitutional governance in 1992.
Abena Osei-Asare played vital roles in passing legislation and agreements, including loans and interrogating the Auditor-General's Report.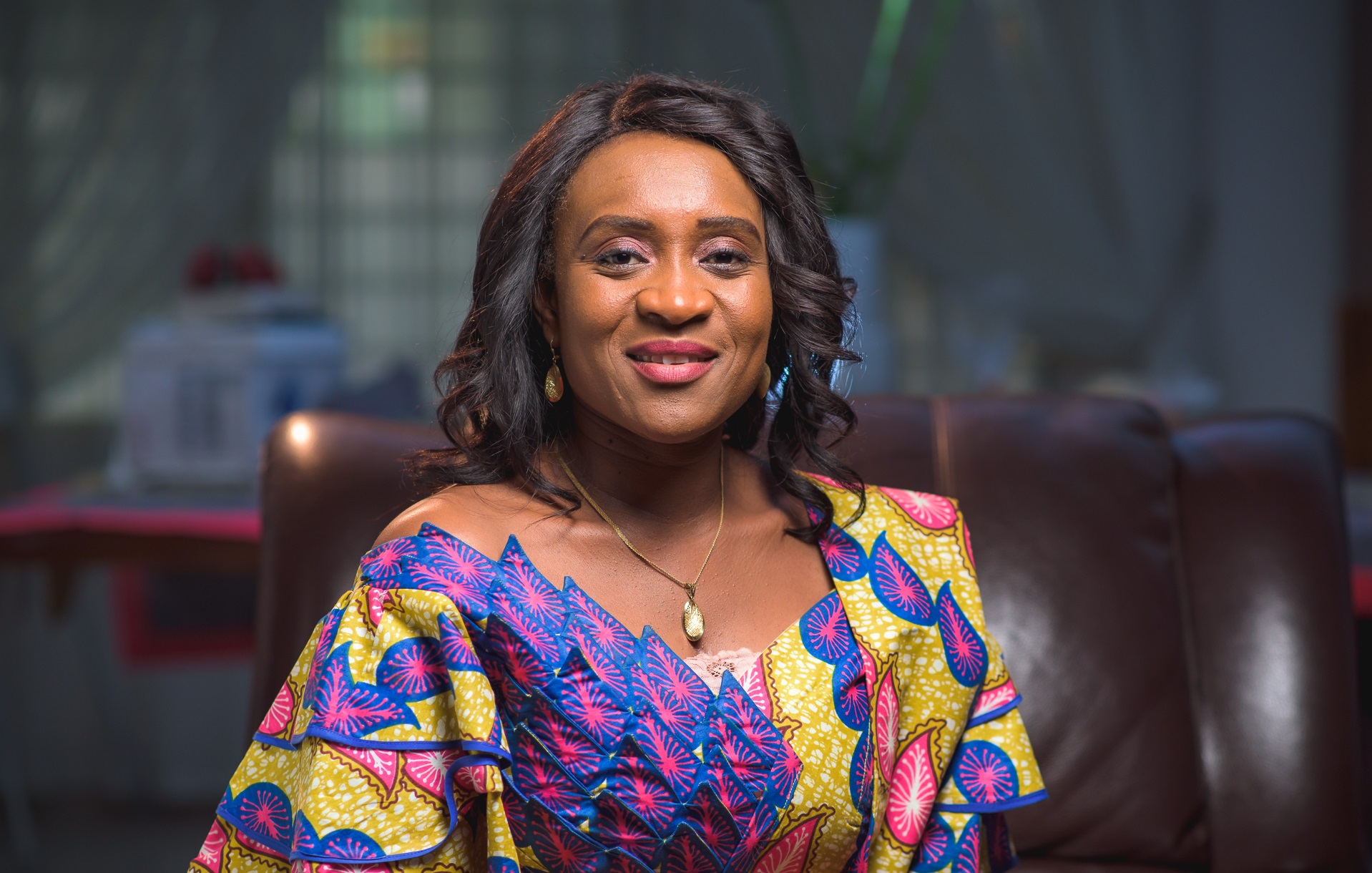 Expenditure, financial allocations and revenue management were under her belt as she was tasked with the national budget for the entire four years of President Akufo-Addo's first term.
Where others would never step, even in a midnight dream, she grabbed the bull by the horns.
The persistent woman plunged herself into the highly technical area of finance and management of the country's resource allocation.
She was the door between the Ministry of Finance and Parliament. She was a choice well received by the highly-polarised House, with former MP for Hohoe Constituency Bernice Adiku Heloo leading the songs of praise.
Ms Heloo'political leanings to the other divide was shelved as she spilled commendations for Abena.
"We would like to congratulate you for making us, the women, proud. For the second time, we have had another female deputy for the Ministry of Finance," she stated at the 2017 vetting before throwing questions at Abena.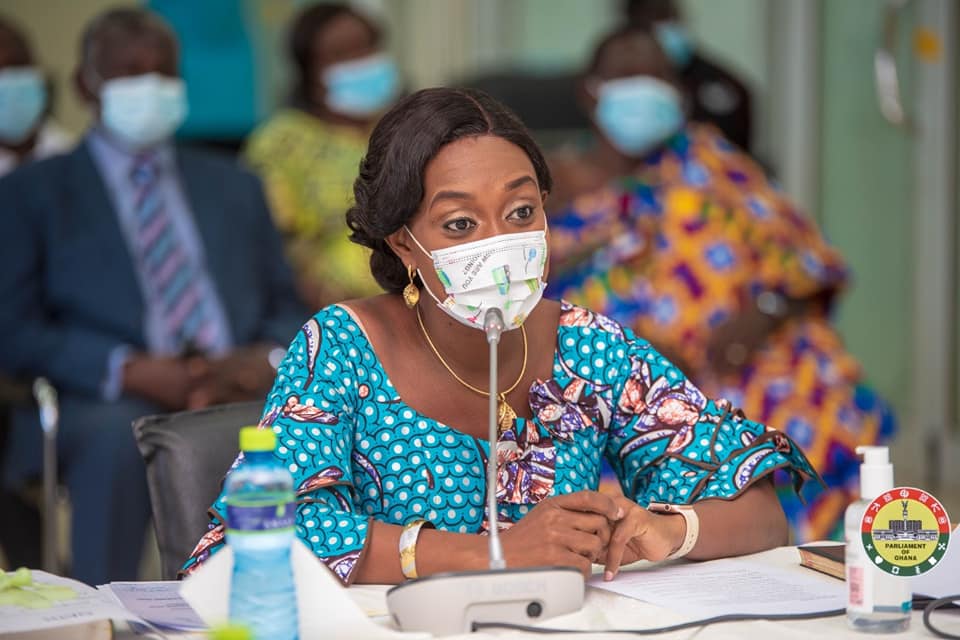 Abena Osei-Asare sailed through the two vetting sessions of her two terms with confidence, positivity and calmness under stress.
President Akufo-Addo affirmed his overwhelming assurance in the servant in whom he is pleased by maintaining Abena's position after a second term presidential victory at the 2020 polls.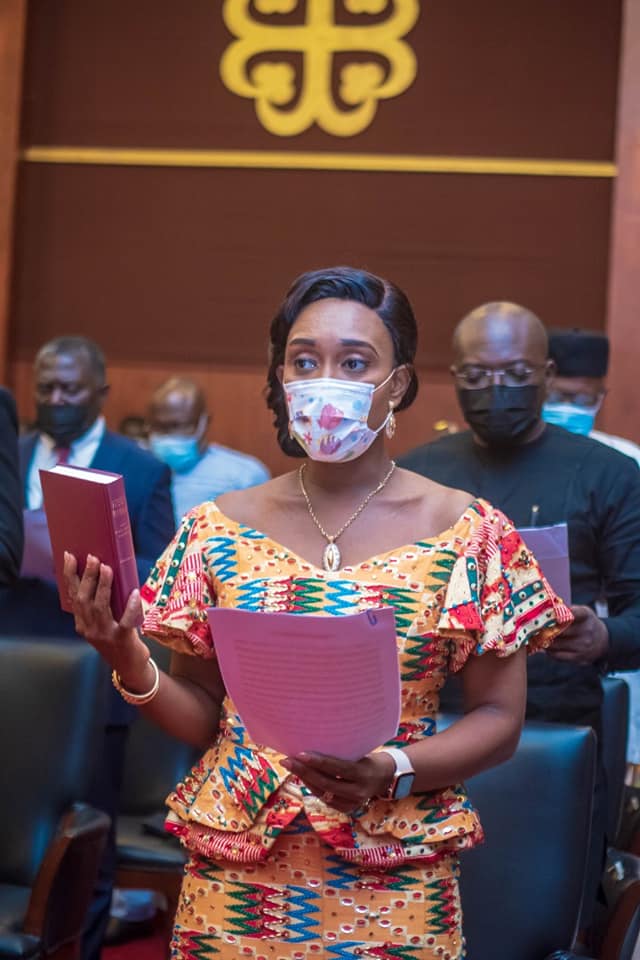 It also marked the third triumph for Abena in her constituency, a seat she has held since the Atiwa East Constituency was created in 2012.
In Parliament, her expertise and considerable skills are exhibited on the Parliamentary Service Board and three committees – Finance Committee; Employment, Social Welfare and State Enterprises; and Public Accounts Committee.
She represented the Ministry of Finance as a Director on the boards of the Agricultural Development Bank (ADB) Limited, Social Security and National Insurance Trust (SSNIT), National Health Insurance Authority (NHIA) and the Ghana Integrated Aluminum Development Corporation (GIADEC).
She has been instrumental in resolving labour union tensions under President Nana Addo Dankwa Akufo-Addo's tenure.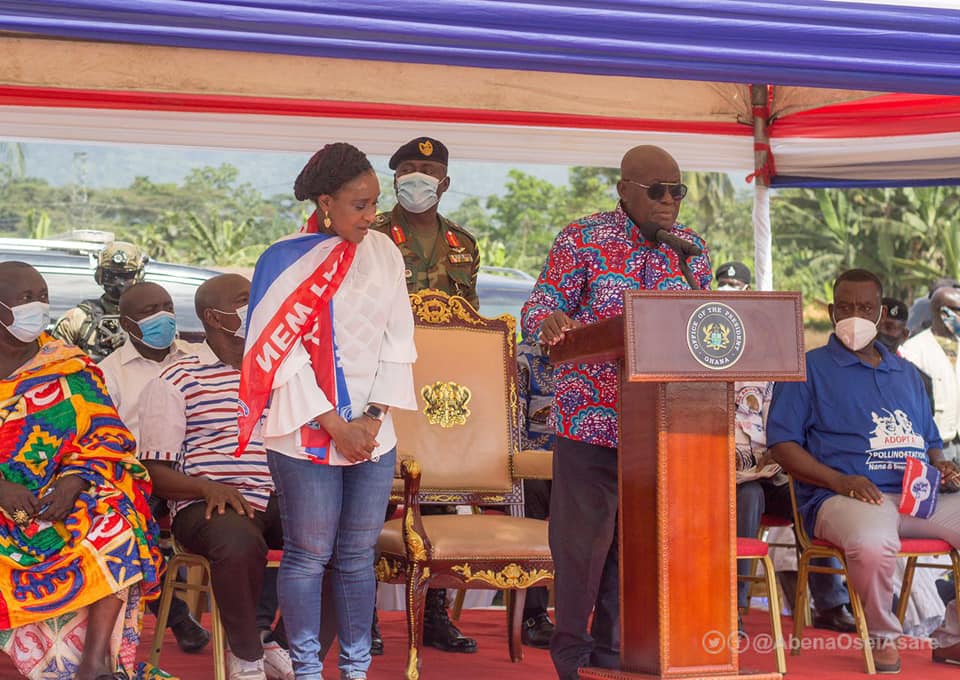 The affable MP is more than a mother-for-all drawing the love of a cross-sectional divide in her constituency.
She is hailed as a revolutionary by her constituents, who believes she has been "phenomenal" in pushing a development plan.
Growth and support for women entrepreneurs are high on Abena's agenda.
Her top priority is providing jobs for her people after initiatives that benefitted over 600 young people in permanent economic activities.
Through her Waterbrooke Foundation, she supported hundreds of brilliant but needy students even before the NPP government introduced the flagship Free Senior High School (SHS) initiative.
Over 500 tertiary students have benefitted from financial support and scholarships for further studies under her watch.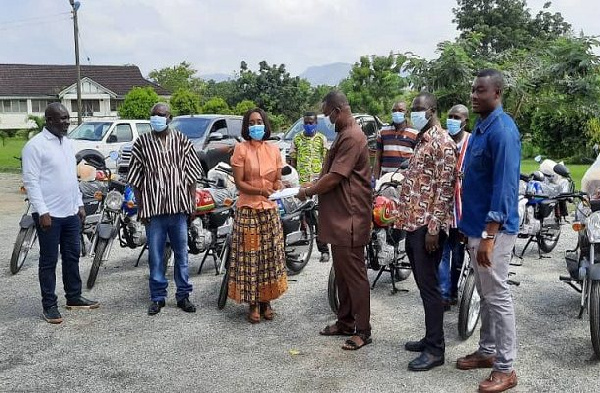 Her tenure has also seen the construction of a Technical and Vocational Education and Training (TVET) centre, classroom blocks and provision of learning materials such as computers to schools in her constituency.
She has spearheaded interventions via boreholes for water provision for 30 communities and toilet facilities for 10 areas.
With the welfare of her people of great concern, she has improved health facilities for her constituents, including the construction of a 20-unit maternity block, doctors' flat, donation of medical equipment and renovation of a laboratory.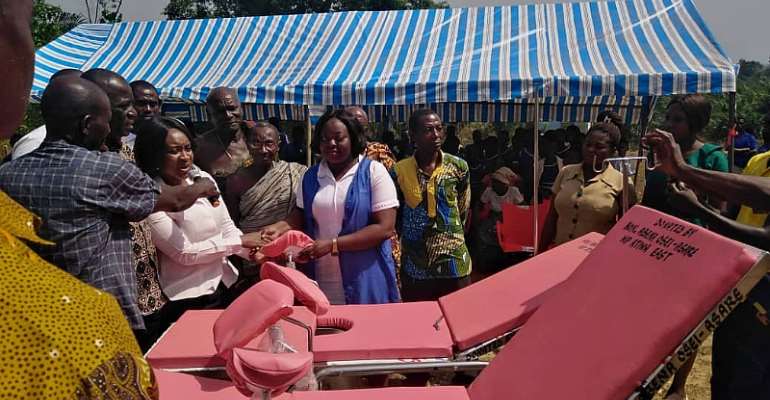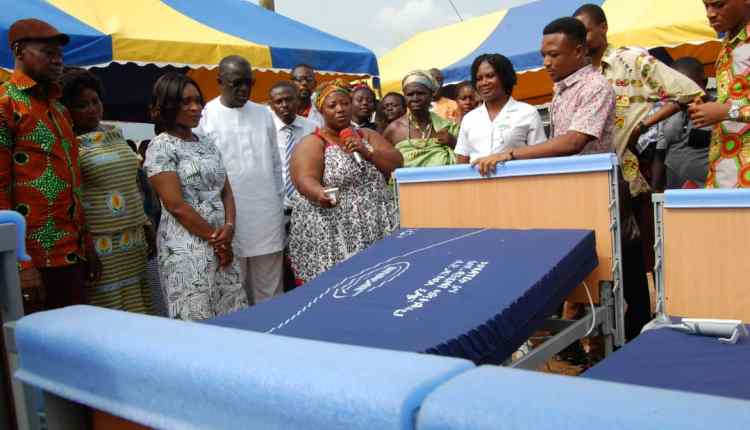 Infrastructure such as roads, telecommunication and rural electrification projects are part of the various project to her credit.
Soft loans, training and apprenticeship programmes, start-up equipment, support for small businesses in her community are part of the tall list of achievements.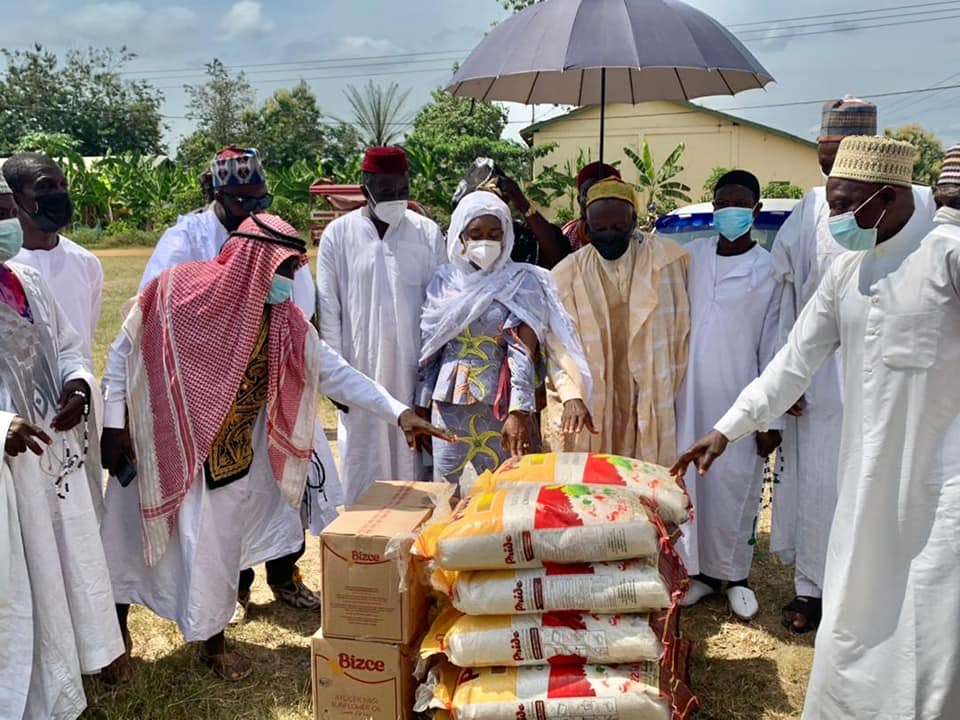 A resident, Samson Agyekum Esilfie, had some profound remarks for his MP.
"I have been in this constituency since 1992. In fact, we have had several MPs, but this woman is exceptional," he lauded Abena.
But the fruits of Abena's political career are from seeds sown more than two decades ago. She was open to learning from the best politicians and ascended through the party's ranks serving as women organiser for her polling station and a member of the finance committee of the NPP in the Atiwa Constituency.
Abena Osei-Asare is a product of Wesley Girls in Cape Coast, one of the elite second-cycle schools which has produced numerous women of her calibre.
Perhaps the Wesleyan creed of discipline, hard work, modesty and ambition does the magic.
Abena Osei-Asare has never been numerophobic, choosing Economics, Geography and Elective Mathematics options for her General Arts programme.
She later graduated with a B.A. (Hons.) in Economics with Geography from the University of Ghana and an M. Sc. Development Finance from the University of Ghana Business School.
For someone passionate about numbers, she could not end there but to explore accounting. Subsequently, she became a member of the Association of Chartered Certified Accountants (UK) in 2009 and later a fellow in 2014.
Additionally, she is a member of the Institute of Chartered Accountants (ICA) Ghana.
As national service personnel, she served at the President's Special Initiative on Textiles and Garments under President John Agyekum Kufuor.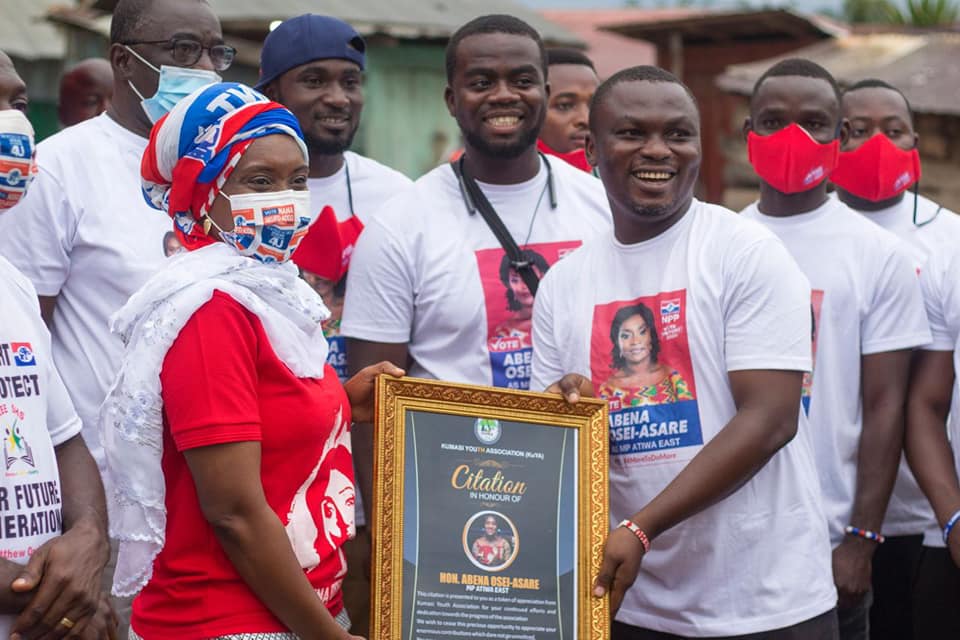 Her work experience extends to an Assistant Director in Facilities and Finance role for the New York University in Ghana.
The prestigious Absa Bank [then Barclays Bank Ghana] acquired her services as the customer team leader in the retail department and later a dealer for the treasury department.
Abena is a Christian who fellowships at the Presbyterian Church of Ghana.
She is married with three children.
Her ardent followers believe she could be one of the rare female 'Mugabes' of Parliament before hanging her boots.
But for now, she is assisting with financial direction for President Akufo-Addo to deliver on his second term mandate on the theme: "Protecting Our Progress, Transforming Ghana for All".