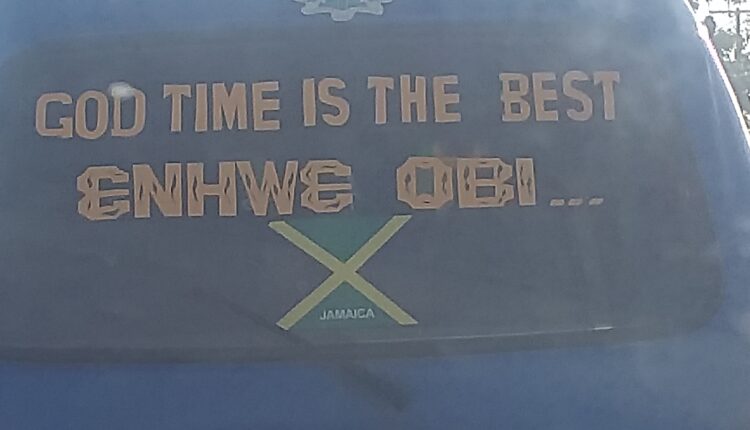 Ghana's Mobile Canvas: Here Are Some Fascinating Inscriptions On 'Trotro' Vehicles
In Ghana, it's not uncommon to encounter a commercial or private vehicle proudly displaying their faith and experiences with inscriptions.
For these drivers, their vehicles are more than just a means of transportation; they are moving billboards and canvases for sharing these experiences.
The practice of adorning vehicles with pithy statements, either self-inspired or borrowed, is a unique form of self-expression, offering glimpses into the lives, dreams, and values of those behind the driving wheel, or the owners of the vehicles.
These inscriptions, whether written in English or local languages, are sources of pride for many.
"Never give up," "Hard work pays," and "Blessed by God" are just a few examples of the messages that can be found on vehicles across the country.
It is not surprising that passengers often find inspiration in these messages, with some smiling or giving thumbs-up as they read these affirmations of determination and hope.
Some 'Trotros' take the sole responsibility of spreading the word of God. They carry spiritual messages such as: "Judgement Day", "Repent", and" He is coming".
While some inscriptions may convey religious beliefs, others provide insights into personal experiences, hardships, and dreams pursued — "From Grass to Grace", and "God is my Shepherd" are just a few of such inscriptions.
The Ghana Report news desk combed the streets of Accra, and here are some fascinating inscriptions that are usually found on the rear windscreens of vehicles.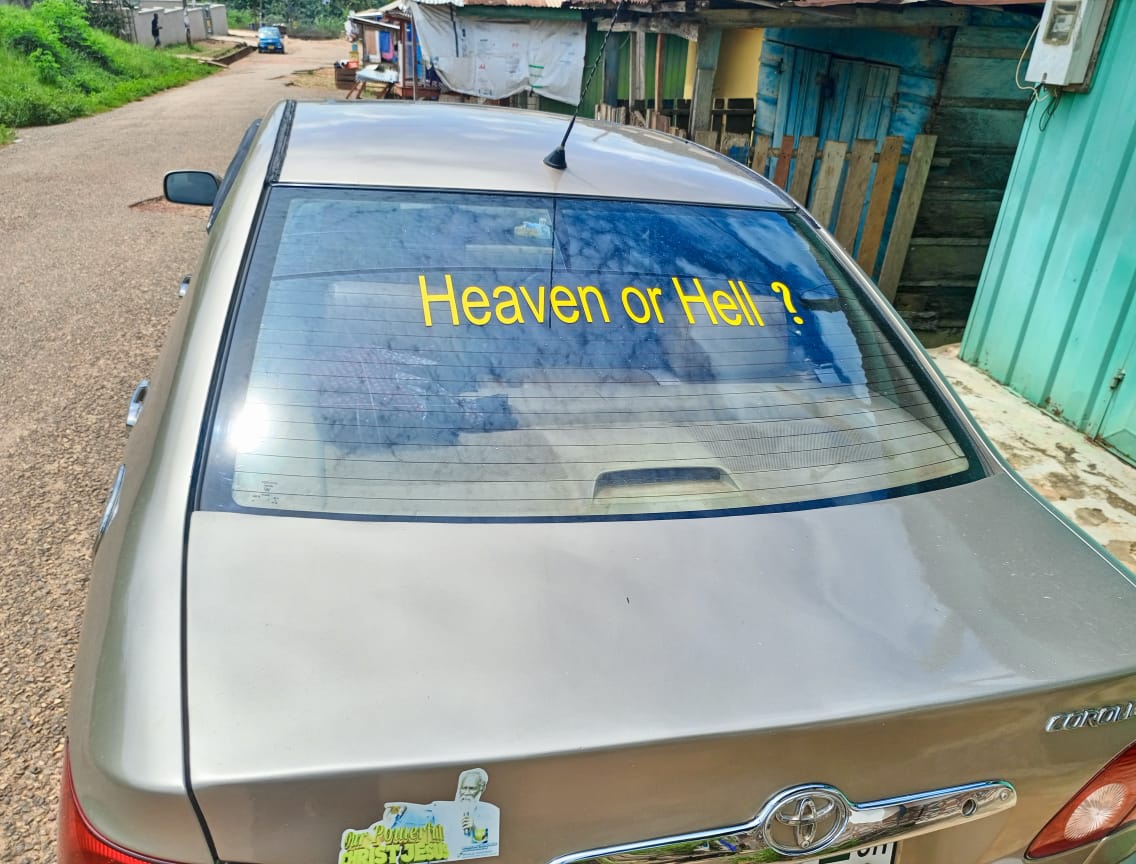 Heaven is a permanent, eternal divine reward reserved for those who lived (in their Earthly life) morally upright, whereas Hell is a permanent, eternal divine punishment for those who have committed moral transgressions (commonly called "sins") and have remained unrepentant.
But the driver of this Corolla is not merely educating the public on what heaven or hell is.
The question mark after the 'Heaven or Hell' challenges individuals to consider the moral and ethical dimensions of their actions.
In all honesty, if God should come now, would you be perishing in hell or living a life of bliss in heaven?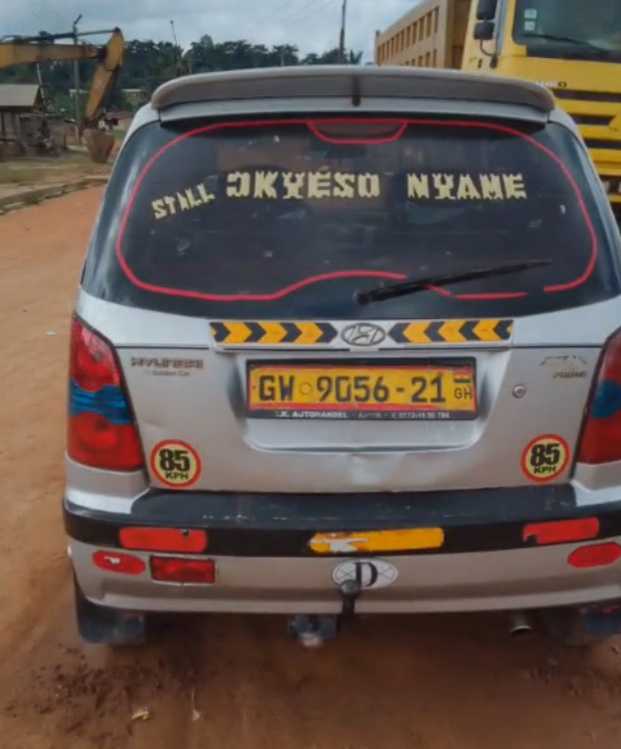 The inscription "God is still a cheerful giver" on a vehicle conveys a message of unwavering faith and a belief in divine generosity.
It suggests that, despite life's challenges and uncertainties, the driver acknowledges and trusts in God's benevolence.
This message serves as both a personal affirmation of faith and a reminder to others of the enduring nature of God's grace and generosity, encouraging a sense of hope, gratitude, and trust in a higher power.
This driver wants you to know that in as much as it has become a common practice to "grease the palm" of someone before the person renders his or her service, the same cannot be said about Heaven's Gate.
The inscription conveys a message that one's entry into heaven is not influenced by material wealth or unethical practices.
The gates of heaven will be open to you once you live an honest and virtuous life.
It encourages both the driver and those who encounter the inscription to prioritize ethical conduct and the pursuit of a virtuous path as they navigate life's journey.
This is a direct message to a man called Paa Willy. The driver simply wants Paa Willy himself and the world to know that he is a thief.
This inscription is supposed to be unambiguous, one that is not open to more than one interpretation. But here is the case, the 'trust' is now 'thrust'.