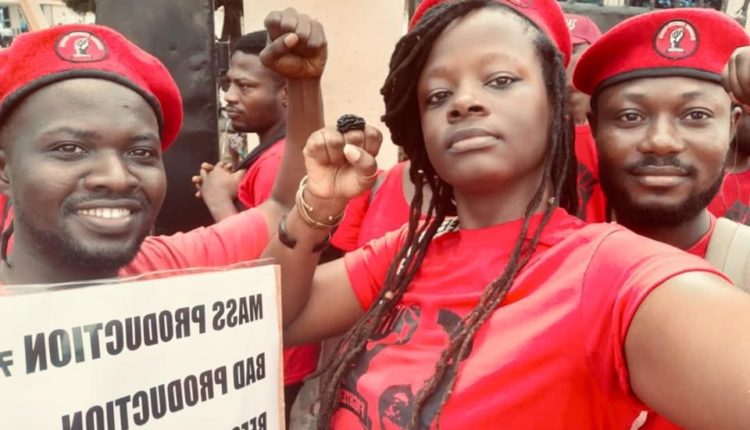 Jail GETFund administrators – Economic Fighters League charge over scholarship scandal
The Economic Fighters League (Fighters) has called for the prosecution and incarceration of individuals involved in the wanton award of Ghana Education Trust Fund (GETFund) scholarships to undeserving people.
The Fighters want administrators of the fund "whose actions and/or inactions have been found to facilitate the stealing of the people's money," to be "prosecuted and jailed".
Document: How GETFUND granted MPs, politicians, others $4.7m in scholarships as brilliant but needy students suffered
The call comes in the wake of a troubling report by the Auditor-General, which chronicles the disbursement of scholarships to more than 3,112 people from 2014 to 2018.
In a special list of 88 beneficiaries are "Members of Parliament, politicians, media practitioners, lecturers, heads of institutions and associates."
Document: How GETFUND 'gifted' more than 1,200 scholarships without seeing admission letters
The report cited GETFund for "unlawfully" splashing out more than $4.7m in scholarships to persons who are anything but needy students.
The Deputy Majority Leader Sarah Adwoa Safo and Education Minister Matthew Opoku Prempeh were some top legislators found to have benefitted from the scholarship despite the huge incentives they get from the government.
In a statement signed by Fighter-General Hardi Yakubu, which was released on February 24, the group accused the officials of "shamelessly" grabbing "scholarships meant for the poor".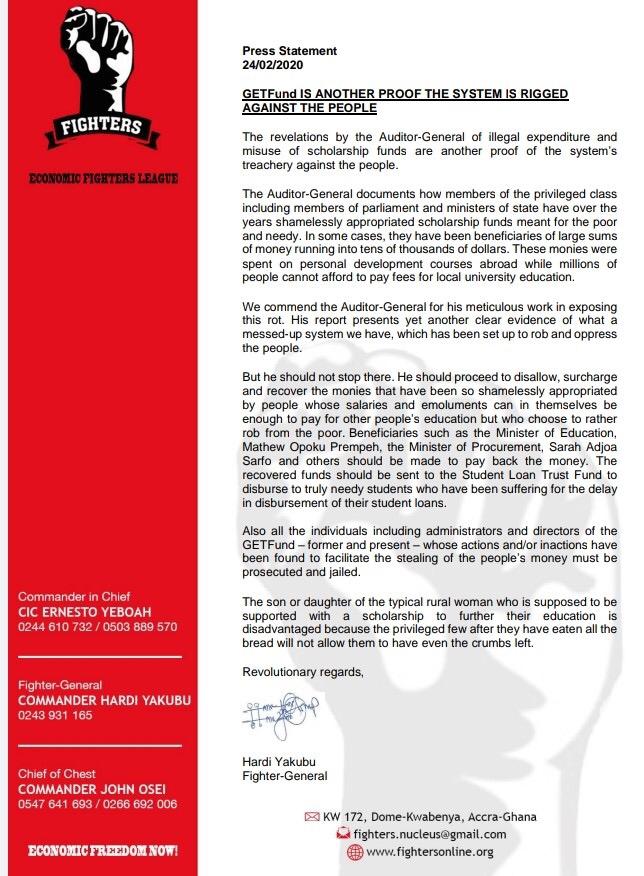 Some individuals claimed to have benefitted have refuted ever being paid the scholarship amounts listed in the report, as the failure of the government to pay their fees and tuition resulted in the cancellation of their admissions by universities abroad.
The development has sparked a public uproar with many individuals questioning the scholarship award process. Many Ghanaians took to social media to vent their anger.
But the Ghana Education Trust Fund (GETFund) has come out strongly to discredit the claims of mismanagement and illegalities in the Auditor-General's report.
In a related development, deputy Agric Minister, Kennedy Nyarko Osei, who was cited on the list, has accused the A-G of being unprofessional and malicious in his work as he did not enjoy any scholarship.
A request for apology and retraction has been shot down by the A-G who directed Mr Osei instead to channel his grievances to get to GETFund, where the primary information for the report was sourced.
Nothing wrong for politically exposed persons to access government scholarships – Buaben Asamoa