Joyce Bawah Mogtari – NDC gem, stellar technocrat, communicator extraordinaire
She is strong, intelligent, boasts an arsenal of qualifications and maintains a cool head to soar above excellence in any role.
Mention Mrs Joyce Bawah Mogtari, and political connoisseurs place her among the top three women ready to carry the National Democratic Congress (NDC) mantle.
Her aura and charisma resonate across the political divide with a reputation of modesty and communication prowess devoid of character assassination and indecent language.
No one defends her boss better as she amplifies former President John Dramani Mahama's legacy like no other.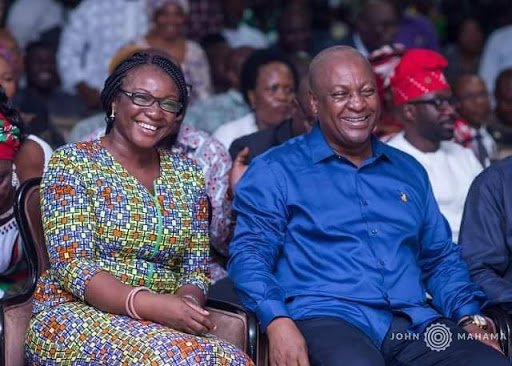 At her best, she is Nkrumah's Susanna Al-Hassan, Rawlings' Rebecca Adotey, and Kufuor's Gladys Asmah combined.
When she is in her element, Mrs Mogtari is like mercury in action, metallic yet mild.
In 2019, she was invited by an Accra-based radio station to speak on behalf of the man to whom she is the special aide, former President Mahama.
The topic blurred the line between political affiliations and familial kinship.
Before the discussion, her sister, the strong-willed Otiko Afisa Djaba, had bowed out of politics after turning down an offer to be Ghana's Ambassador to Italy.
Madam Djaba had also not recovered from the disaffection from the Minority when Mrs Mogtari was asked about hostilities between her sister and former President Mahama.
Even if we assume that Mrs Mogtari thought of the ex-president as a relative, the moment required intelligence and non-negotiable astuteness.
Yet, it could not have been done without an injection of pathos.
A mistake would be costly.
Her response was nothing short of a masterclass, even if it could easily be described as a two-edged sword.
That reminded me of the themes of love and duty as expressed in Leo Tolstoy's War and Peace.
This and many other excellent deliveries affirm the stealth of Mrs Mogtari's abilities – to think and communicate in a way that draws people while taking nothing away from the firm impression she wishes to leave with her audience.
Perfecting her practice would neither have been easy nor short.
But she has given it all to reach this phase of her life. As they say in showbiz parlance, she has paid her dues.
Mrs Mogtari juggles her political role with a Senior Managing Partner position at Praetorium Solicitors, a boutique law firm in Ghana.
As a mother of four, a confidante of Mahama, and a technocrat, she presents a model modern woman serving as a mentor for the younger generation.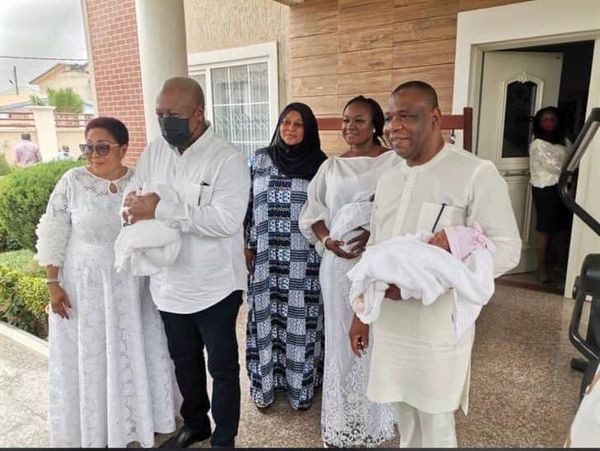 Her empathetic and kind persona was laid bare as the first respondent to the plight of a young girl in need of financial assistance to realise a dream of becoming a pharmacist.
Mrs Mogtari has advised extensively on financial transactions, investor interests in Ghana's economy and mediated several cases locally and internationally.
The huge experience in law, maritime and leadership propelled her to became Deputy Minister of Transport in 2013 before her 40th birthday under Mahama's regime.
She was responsible for government policy for all transport sector agencies.
Ghanaians saw her capabilities in her contribution to Tema port's $1.5billion infrastructure expansion and automation of services to become a competitive global shipping hub.
Again, plans were laid out to decongest the Takoradi port and develop the railway sector to boost the economy due to oil and other mineral resources generated in the Western Region.
That period witnessed the introduction of the famous Aayalolo Bus Rapid Transit(BRT) system in Accra, currently plagued by enormous challenges.
She served as Head of the Legal Department and Solicitor Secretary at the Ghana Shippers Authority (GSA).
In 2007, she was promoted to head the body, and it was a job she held until 2013.
During her time there, the idea was conceived, and together with the Ghana Ports and Harbour Authority (GHPA), they initiated the Boankra Inland Port project.
She was a board member at the National Lotteries Authority (NLA) and the PSC Tema Shipyard Company Limited for a while.
Joyce Bawah Mogtari was educated at one of Ghana's 'Ivy League' second-cycle schools, Wesley Girls in Cape Coast.
She certainly retains the admirable stereotypes those of us interested in the politics of secondary school competition assume about Wesley Girls – poise, smartness, ambition and manners.
Those qualities seem to have served her well, and one sees no reason why she would forgo them.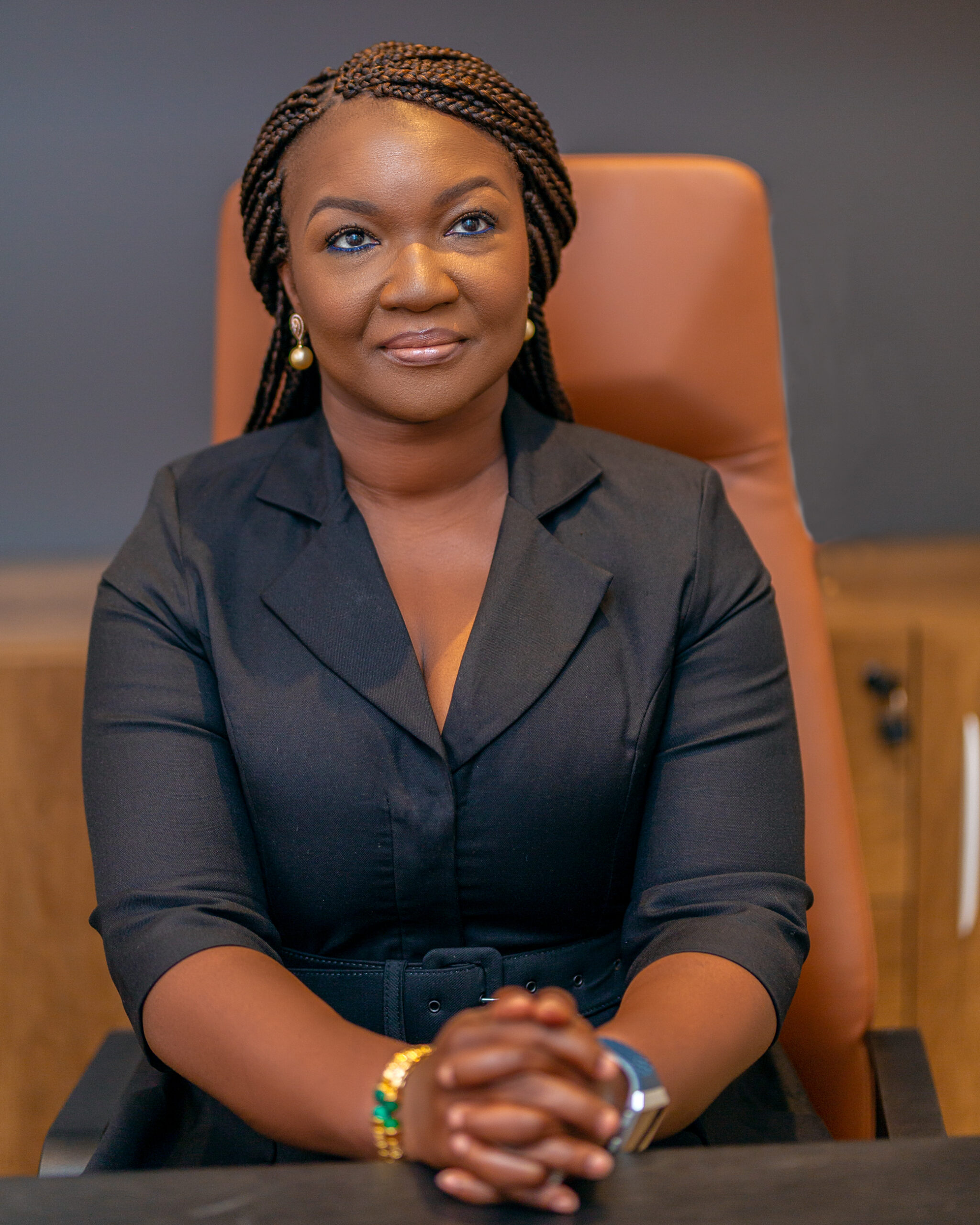 Mrs Mogtari has been the candidate for lofty laurels from a young age.
She picked the award for Best Student in African Traditional Religion, English Language and Home Economics after her 'O' Level results from the West African Examinations Council (WAEC).
Then came the era of her time at the University of London, where she attained an LLB at Holborn College in 1997.
In 2000, she was called to the Ghana Bar.
But Mrs Mogtari's drive to become a 'learned fellow' was not simply to attain one law degree and pass her professional certifications.
She would later proceed to the International Maritime Law Institute in Malta for her LLM.
Here, she beat many others from different countries to emerge as the Best Student in International Maritime Law.
In addition to her legal qualifications, the spokesperson for the former president holds a postgraduate degree in Conflict Resolution and Mediation from the Kofi Annan International Peacekeeping Centre.
She is a member of the African Women Lawyers Association (AWLA).
She has had the opportunity to work in private and public service, first honing her craft at Sey & Co, a legal, accounting and auditing firm in Accra.
Then came a stint with the reputed audit and accounting firm KPMG.
After a little more than a decade in the private sector, Mrs Mogtari felt ready to enter public service in the early 2000s.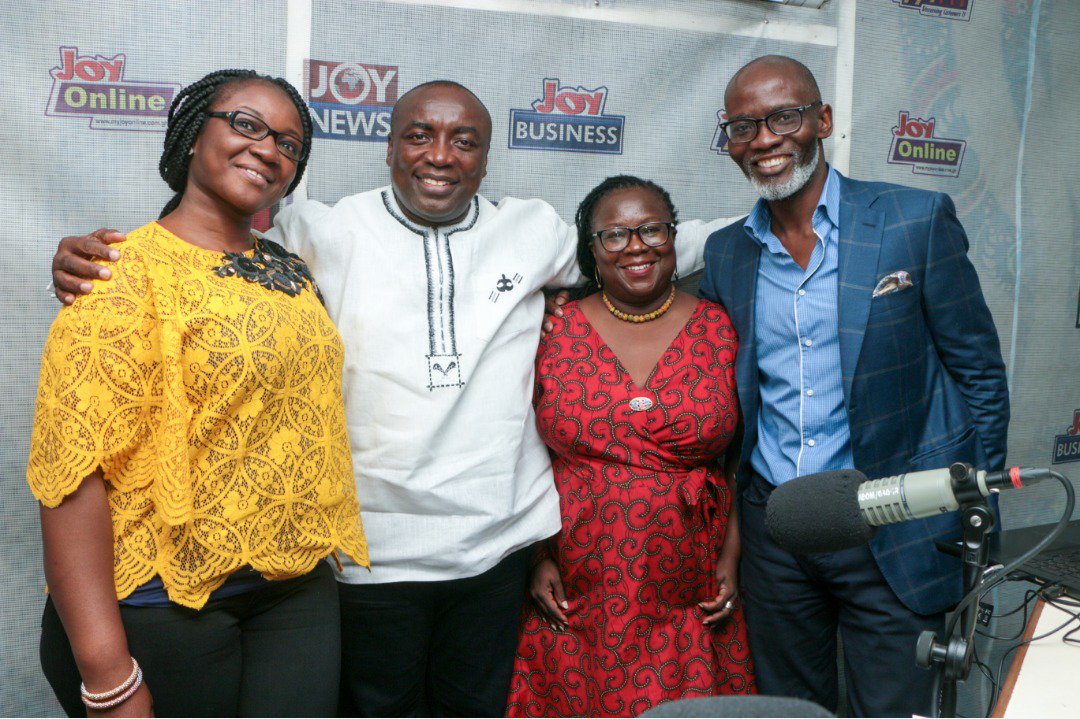 The admiration of Mrs Mogtari stems from her stellar reputation built on competence, merit and hard work.
In a smear-campaign attempt, a fake letter was circulating on social media purported to have originated from Mrs Mogtari about Mahama's resignation as flagbearer of the NDC in 2018, ahead of the 2020 elections.
"Poor English construction! Does not match up to a write up by my Aide, Joyce Mogtari," Former President Mahama made light of the matter.
In a rebuttal on nepotism, former President Mahama accused the NPP of shifting the goal post by justifying the appointment of many family and friends in the current government.
The defence of the NPP was appointment based on competence.
But Mr Mahama had a respose.
"Who doesn't have qualified relatives? I have degree holders and PhD holders in my family. And that's what I said in Bolga: if it was getting qualified relatives, oh! Plenty, I have plenty".
Mrs Mogtari stands tall within this class.
Similarly, you may take the words of Minority Leader Haruna Iddrisu when he described the impression that Mrs Mogtari has left on him:
"Joyce Bawah Mogtari is a woman after my own heart as a language enthusiast, sapiosexual and conscientious feminist.
"I first got fascinated and hypnotised by her eloquent and well-reasoned political communication on TV. Since then, I have come to admire and adore her greatly with capital G.
"Even more is the effortless manner in which she expresses her critical thoughts – like a knife through butter. She communicates critical ideas with impressionable fluidity".
Hailing from Kpembe and Bole in the Savannah Region, she casts the figure of a precious jewel highly revered by her tribesmen.
"Mrs Bawah Mogtari undoubtedly has a charismatic personality and is increasingly becoming one politician from Gonjaland we the people of Gonjaland should pray for and rest our hopes on besides President Mahama.
"Her performance at her vetting is a story known by everyone.  I was deeply impressed with the way she handled all questions".
Mahama Haruna, one of the leaders of the Gonjaland Youth Association, remarked in 2014.
There is very little doubt that she is a woman who is well-aware of why she is in the room and why she has a chair at the table.
But that goes back to the long familiarity with auditioning in the metaphorical smoke-filled rooms of management and power controlled by men, often.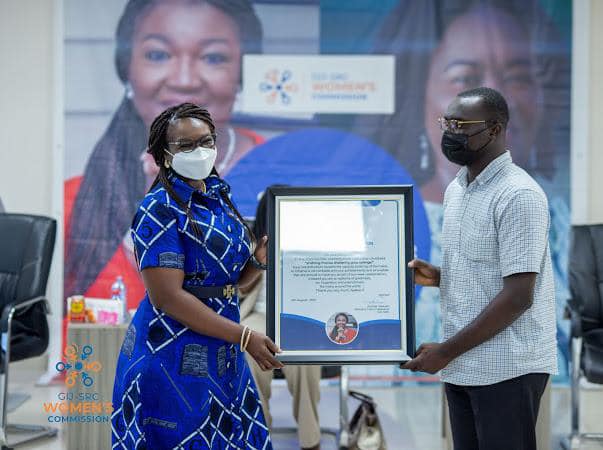 When she speaks about herself and her success, she reminds all that she is a woman in an environment where women do not win at nearly the same rate as men.
For some reason, this is why her highs seem to come to view relatively quickly.
On one occasion, she faced considerable chagrin from netizens after she wondered aloud on Twitter about COVID-19 patient recoveries.
"How the hell did 790 more people recover overnight," she tweeted.
It was very little surprise that one of the people who came to her aid in clarifying her query was Kwesi Pratt Jr, the Managing Editor of The Insight.
She had earned the right to the benefit of the doubt if not to be defended by a colossal media personality.
Some colleagues of Mrs Mogtari describe her as a "smooth operator" who gets the job done.
This comfortably unbending woman is navigating the political space with the grace and grit possessed by winners of old.
Interestingly, Mrs Mogtari's light has shone since her party was voted out of power in 2016. This fact resembles the proverbial teabag showing its worth when the water is hot enough.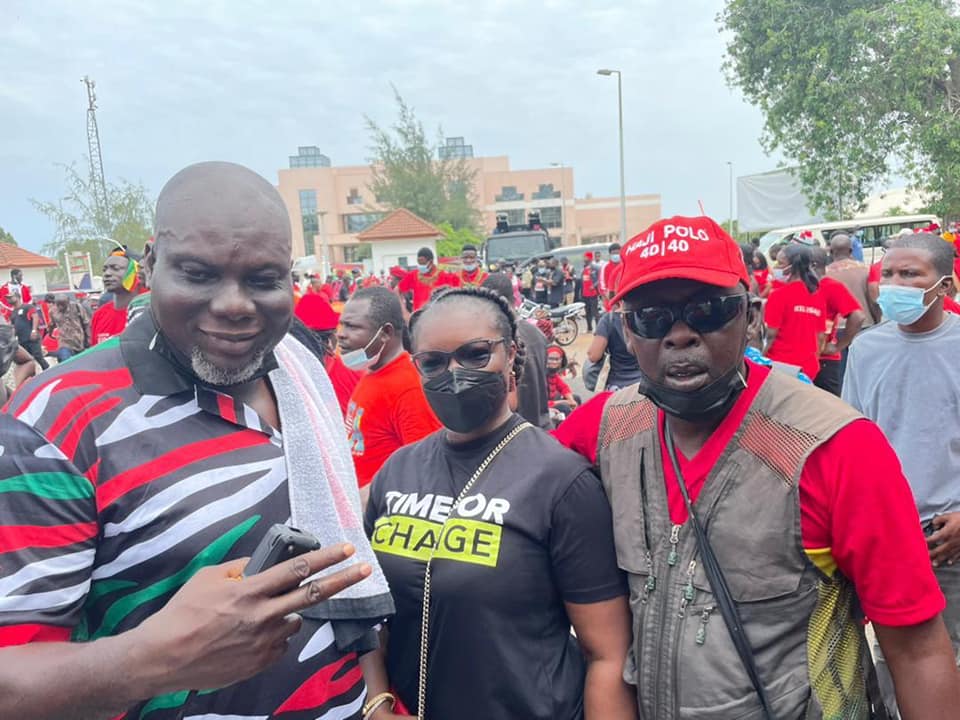 It is not hard to figure out what her ambition is in the short term.
She would like to see the NDC return to power even as she continues in an integral role for a man who may be eyeing the top job at the Jubilee House in 2024.
In the long term, she wants to serve and empower others.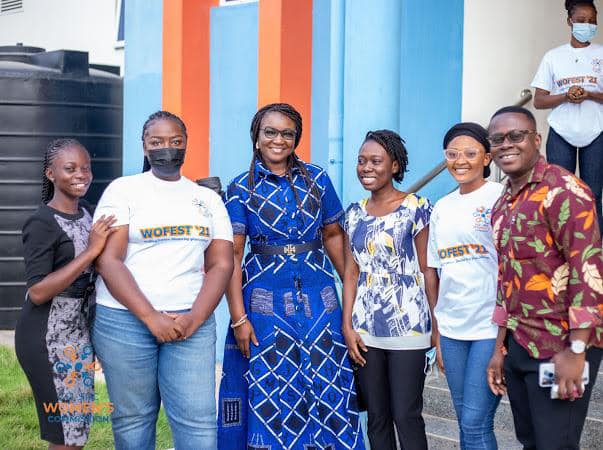 Ghanaians would have a say in that ambition, but for all other dreams privately hers, one can only wish that fortune favours Aunty Joyce.