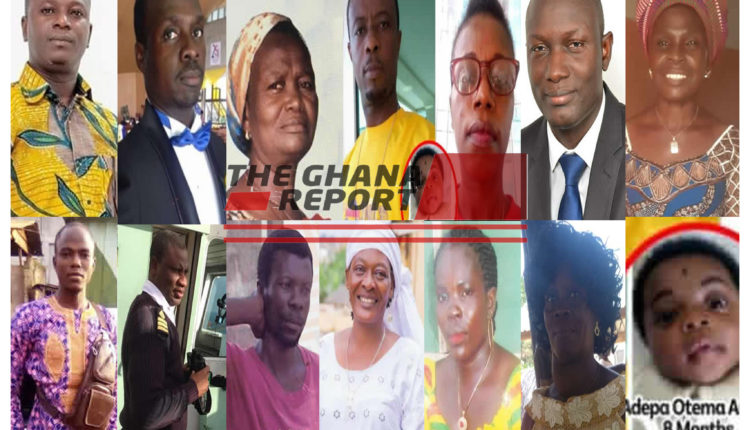 SPECIAL REPORT: The faces behind the fatality statistics in Dompoase road carnage
14 days into the New Year, 34 Ghanaians died after a head-on collision between two buses at Dompoase in the Komenda-Edina-Eguafo-Abirem (KEEA) Municipality.
The sheer numbers will be added to the statistics of road carnages for 2020. But theghanareport.com in this Special Report goes behind the numbers to find out about the lives of the people who died in another needless road carnage.
Photos: Tragic Tuesday dawn over-taking leaves 34 dead on Elmina-Komenda Highway
It is the website's hope that regulatory agencies and the government will be inspired to take concrete action to deal with a recurring problem and also reach out to victims of the January 14 dawn disaster.
==============================
John Loctman Sam 61,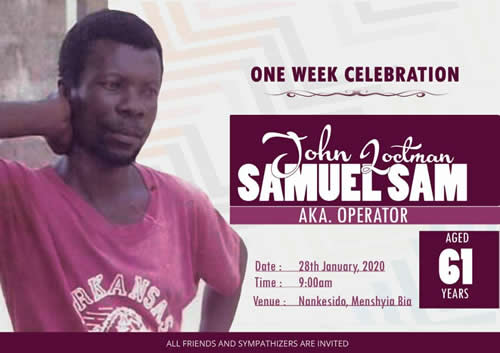 'My father does not travel on Monday, everybody in the family knows this,' his son, Sebastian, told theghanareport.com
But before that fateful day, his brother Francis accompanied him to Yamoransa in the Central region to pick the ill-fated bus to Takoradi.
But when the tragedy struck, his journey went further – into eternity.
In his youthful years, he was a photographer. His son recalled that when he was in Class One or Two, his father always had to help him spell his name 'Sebastien'. 'I was confused', he laughed recalling the memory. 'I will miss him'
He is survived by a wife in her late 40s and six children. The youngest is 21, the oldest is 38.
2. Fidelia Afi Selormey, 74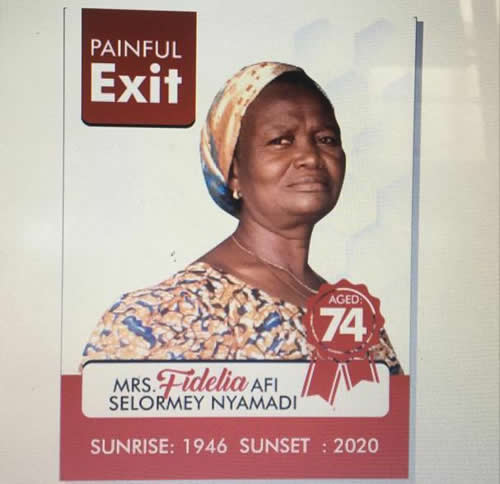 The old woman had a stall at the Takoradi Market Circle in the Western region. Hailing from the Volta region, she traveled to Keta for her brother's funeral and was returning.
She picked a Takoradi-bound bus at Kaneshie in Accra, expecting to reunite with her four children in Takoradi. According to her daughter Janet Nyambi, her mother would have survived if she received urgent medical attention. But with no ambulance, she was packed into the bucket of a police Pick-up. 'They put you there whether dead or alive'.
She was pronounced dead at the hospital, her daughter said and blamed Ghanaian authorities for being insensitive to the plight of Ghanaians.  'She was our everything', her daughter said.
Fidelia will be buried on March 27, 2019, after a service at the Star of the Sea Cathedral in Takoradi.
3. Abdul Razak Karim, 24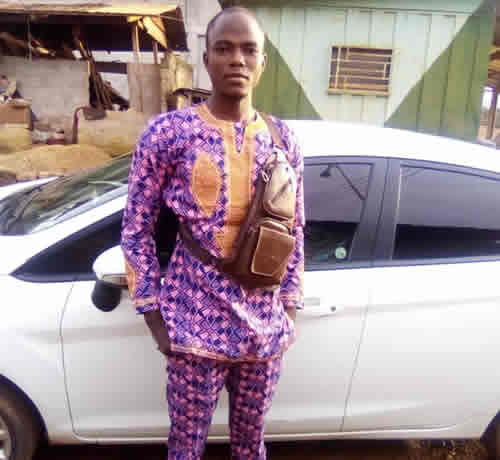 Born to a Ghanaian mother and a Nigerien father, Abdul and his six other siblings have lived in Accra and Elubo.
After he found auto-mechanic apprenticeship unsuited to him, he ventured into a small business, his brother Alhassan told theghanareport.com. Abdul took second-hand clothes from Accra to Elubo to sell. He was doing well, he felt proud of his brother
He was heading to Accra from Elubo for another routine buy when he died in the crash. His brother said all his monies were stolen in the carnage. Abdul has been buried in accordance with Islamic traditions.
The 24-year old was preparing to marry his bride, Fuseina, on January 26, 2020.
4. Fredricka Essiamah, 10
She was a "very jovial and "easy-going" girl, a close relative said. "She sings a lot" and was part of a cultural group in her school Mayflower Preparatory in Aiyinasi.
She was on the bus with her mother traveling to Takoradi from Accra. Fredricka had come to Accra to spend time with her father who had arrived from Italy. School had re-opened and she had to say goodbye to her father. That dawn, she perished. Her mother was critically injured in her legs and is recovering. Fredricka was buried on January 18, 2020.
5. Vida Arthur, 40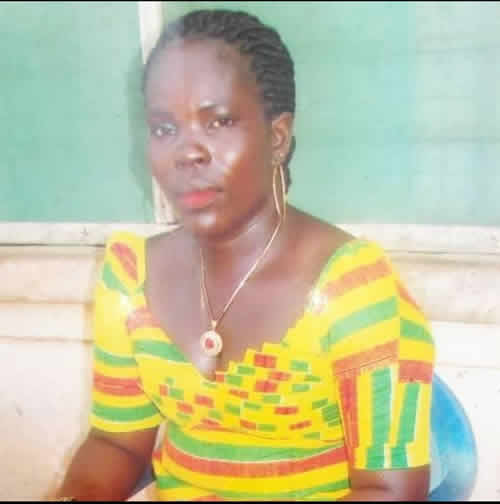 According to a relative, Simon, the deceased found profit in selling coconut husk which meant she traveled from Axim to Accra often. She would go collect monies from her customers and return. Her last trip was on that fateful day from Accra. She carried a good deal of money, her relative claimed. Vida Arthur leaves behind a 17-year old girl.
6. Felix Turkson, 38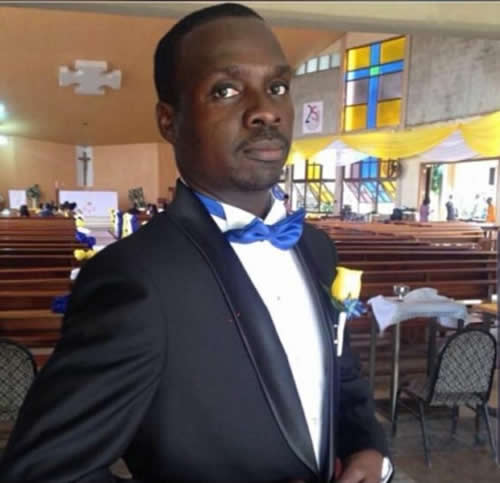 He was a teacher, heading the Science Department at Takoradi Technical Institute. Felix's younger brother and medical doctor was leaving for the UK. The deceased came to Accra to see him off. He died returning to Takoradi. "The gentle soul" is survived by two brothers and a sister. His burial is scheduled for 28, 29 February at Christ the King Catholic Church in Effiakuma.
7. Rafat Abdul Kasim, 39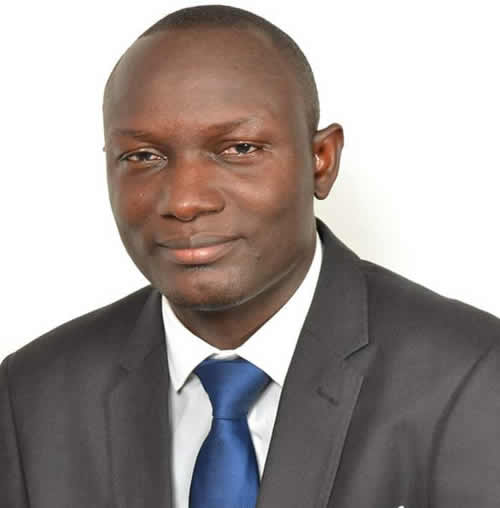 The production manager at Takoradi was returning to his family in Takoradi after coming to Accra. He came to finalise paperwork for his travel to Germany. He was going to pursue his Ph.D., his wife told theghanareport.com.
The "humble and quiet" Muslim left the world violently on his return to Takoradi. Rafat is survived by two children and a wife who is expecting a third child. He has been buried in accordance with Islamic traditions.
8.Hagar Quaicoe, 35
As a businesswoman, Hagar had sent her goods from Axim to Accra for sale. She was to join later to sell them off. But this was not to be. She leaves behind a husband and three children. Her burial is slated for February 7, 2020.
9. Isaac Ansah Awuku, 43, Martha Ninsing, 41, Otempa Adepa, 8months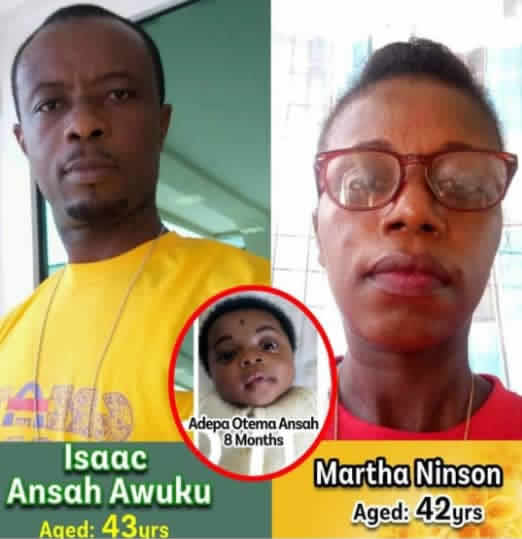 He worked at the harbor in Takoradi for COCOBOD. He was leaving Accra to Takoradi with his wife, Martha, his 7-year old daughter and an 8-month old baby. A 10-year old son was not part of the trip.
In the carnage, the couple died along with the 8-month old, Otema Adepa. The daughter sustained severe leg injuries and had to be transferred to the Korle-Bu Teaching hospital for further treatment. Martha is to be buried on February 28, 2020.
10. Efua Essoun, 40
She sold foodstuff – onion, cassava, yam, tomatoes – and is described as "everybody's friend." She was traveling from Axim to Accra when she died in the accident. She left behind four children. Her burial comes off February 21, 2020.
11. Cudjoe Juliet, 51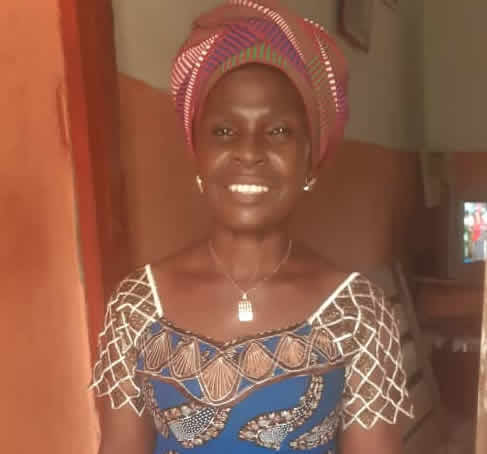 The mother of five was a trader who went to Ivory Coast to sell off items like bags. She was traveling from Accra to Takoradi where her five children live. The eldest is 32 years while the youngest is in JHS.
On this trip, she was also going to settle school fees and leave money to take care of the home, her son Lord told theghanareport.com. He says he got a call informing him that his mother was part of the fatalities. He says all his mother's money was stolen. They found her in the morgue.
12. Grace Mensah, 53
The caterer had sent her last child to Senior High School in Takoradi. She said her goodbyes to her 17-year old. That would be their last interaction. She was killed in the carnage. Described as "a homemaker" Grace leaves behind four children. The oldest is 29 years. The burial is on February 22, 2020.
13. Charles Abekah, 43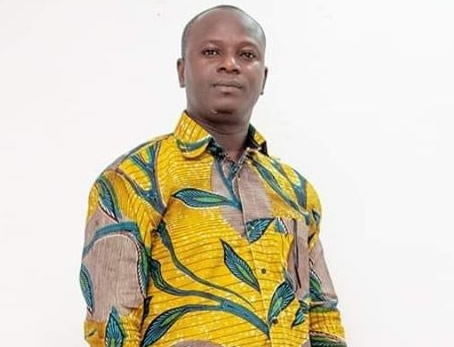 Based in Half Assin in the Western region, Charles was into the salt business, buying wholesale from Lome in Togo to sell in Accra. On that fateful day, he was traveling from Half Assin to Accra and later pick a bus to Lome in Togo.
He died on the first leg of the journey to Accra. Charles had only remarried in August 2019 and has two children.  Described as very friendly and easy-going, he worshipped at Assemblies of God church in Half Assini.  He was buried on January 29, 2020.
14. Joseph Aduku Mozu, 60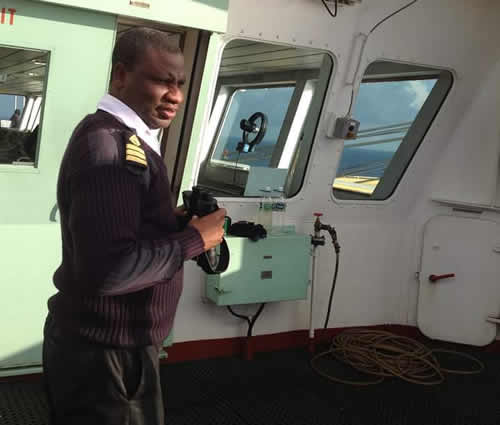 The naval captain was returning to Takoradi to see his family. His presence solves problems, his brother Vincent explained to theghanareport.com and described him as the family's benefactor. He leaves behind two wives and three children. He will be buried on February 29, 2020.
15. Patrick Atsideka, 42
He was a driver with a company in Tema, Greater Accra. He was heading to Takoradi when he perished. He leaves behind four children and a wife. There has been no date fixed for the burial.
16. Bismark Grant, 58
He was a seaman who had returned to Ghana from Spain. Bismark was called by his employers to come to the US. But before that, Bismark wanted to spend time with the family in Takoradi and then travel to America.
The plan was shattered on his trip to see his family.  His burial comes off February at an undisclosed date.
17. Hajia Adizatu Abubakar, 52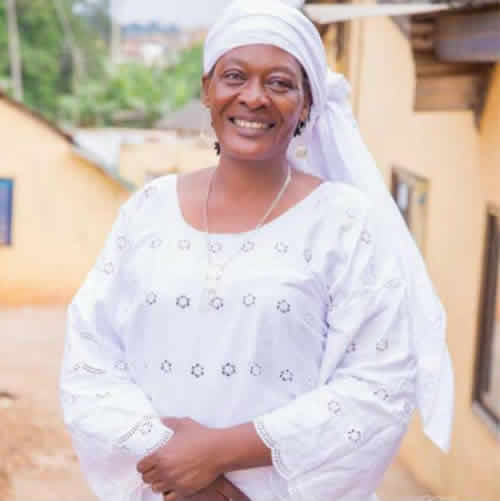 She was Essikado-Ketan Constituency treasurer of the ruling New Patriotic Party (NPP). She lived in Kojokrom in Takoradi and was described by her sister as a very kind woman who bent over backward to help people and keep the peace. On that fateful day, she was returning from a business trip to Accra after buying hardware. She leaves behind four children including twins.
18. Augustina Ansah, 58 
A trader in fish, she went to re-stock and was returning to Takoradi Monday night. The accident happened at dawn. She leaves behind two children. Her burial is on February 1, 2020.
19. Jacob Korangye, 47
He was a teacher in Kasoa and a member of the Church of Pentecost, his father Joseph told theghanareport.com. Jacob had sent his son to a Senior High School in Tarkwa and was returning to Accra when he lost his life. He is survived by three children and a wife. His burial is scheduled for March 20, 2020, at Kasoa in the Central region.
  20. Evans Appiah, 53
He was the driver of the 54-passenger bus. Before the fatal trip, he was helping with the selling of tickets at the bus station, a relative told theghanareport.com. He explained that during the journey, the bus' 'alternator belt' developed problems and had to be replaced.
During the breakdown of the bus, he said, some passengers grew impatient and found other means of transport. Others hurled insults at him for the inconvenience. The problem with the bus was resolved. But he did not complete the journey as the bus crash head-on.
He is a senior member of a driver union in the Western region and is to be buried on February 7, 2020. He leaves behind a wife and four children, two of whom have completed SHS.
21. Richard Gion
Richard, who is based in Obuasi, died together with his two children, Michael and Bishop. In one of his final Facebook posts, he described 2020 as his year of testimonies.
=========================
Theghanareport.com was unable to reach out to the family of Augustina Asiedu, 48
The other driver who survived, Mark Mireku, 45, has been remanded into police custody
'I was in 2nd gear' – Surviving driver in Dompoase accident denies over-taking claims
The government has indicated, it will foot the medical bills of all accident victims of the Dompoase car crash including mortuary bills.
Of the 34 dead, five bodies are yet to be identified at the mortuary of the Cape Coast Teaching Hospital in the Central region.
26 victims were treated at the hospital and discharged.
May the souls of the departed, rest in peace.
NO PART OF THIS PUBLICATION MAY BE REPRODUCED WITHOUT THE PERMISSION OF THE EDITOR, EDWIN APPIAH. HE MAY BE REACH ON 0266731420.
THEGHANAREPORT RESERVES THE RIGHT TO EXERCISE ITS OPTIONS.