Barefoot To Kevlar: The Amazing Transformation Of The Ghana Police Uniform
Shortly after the first quarter of 2023, police visibility heightened with many smartly dressed, full-gear police officers in modern uniforms dotted along the principal streets of Accra and major traffic intersections to maintain law and order.
The mere sight of the uniform and appearance of the young men and women, from berets to boots, communicated authority and showed a group of law enforcement officers ready for action.
But it also highlighted the massive evolution of the Ghana Police Service from a time when personnel were expected to chase and arrest criminals without wearing any footwear and manoeuvre their way through bushes in light clothing to arrest criminals.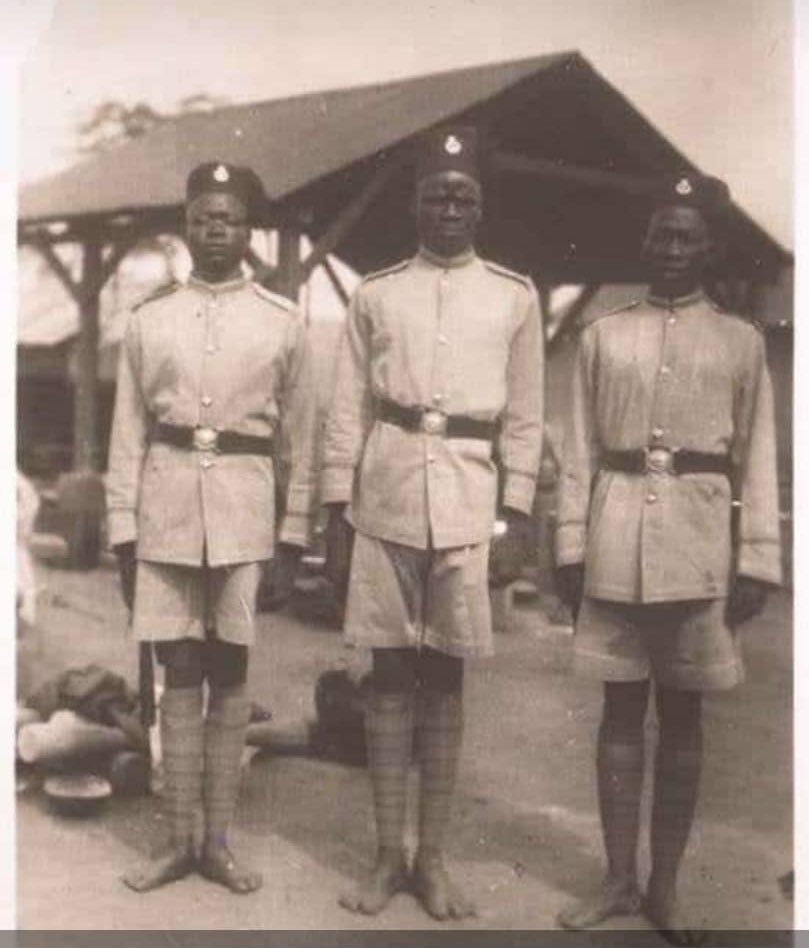 Policing commenced in 1831 on the then-Gold Coast, with poor attire for men and women expected to fight crime.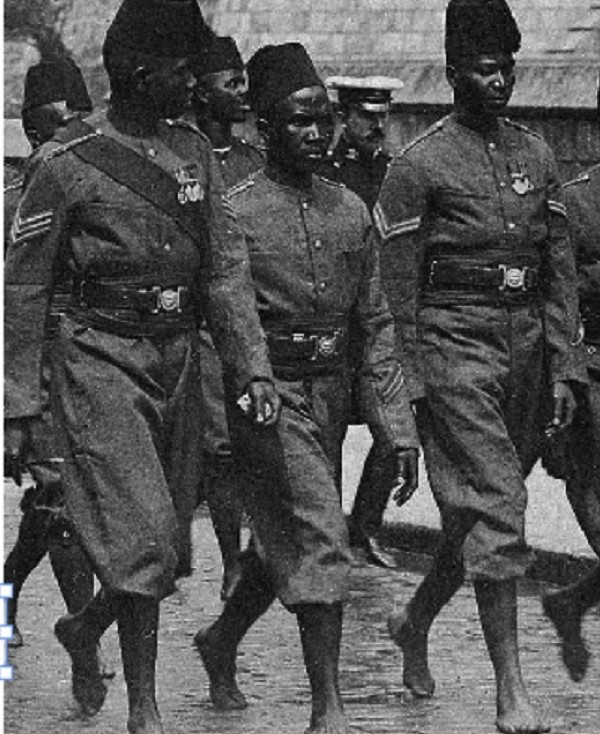 The uniform was the same colour, and they reached their knees with a hat to match, but this exposed several parts of their bodies to harsh conditions.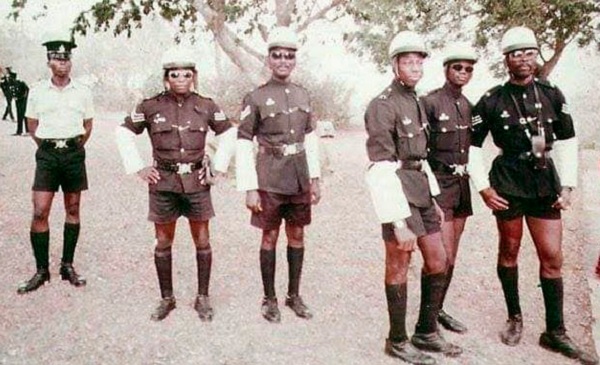 The uniform worn for many years by the colonial police was later changed to shorts with long socks wrapped around the legs.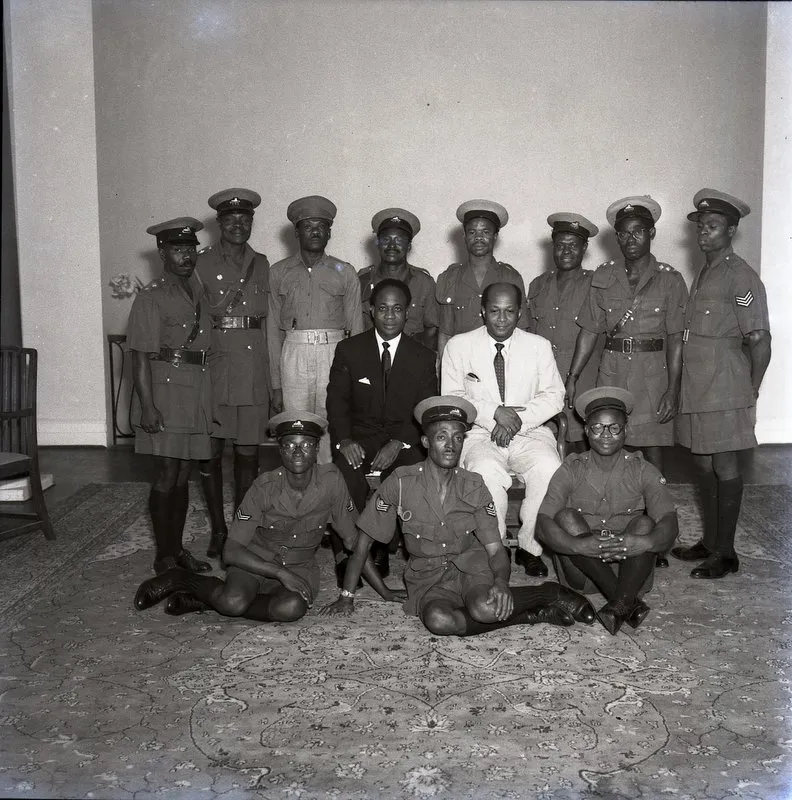 Later, they were provided with black shorts and white shirts. Over time, they now wear black, blue or blue-black uniforms.
The service, which has existed for almost 200 years from colonialism through independence to date, has undergone significant changes, especially its uniforms, now tailored for the hazards of crime fight in the nook and cranny of the cities and towns in urban, peri-urban and rural areas.
In modern times, the police have uniform variations like the camouflage outfits similar to those worn by soldiers.
The police 'camo' are in different designs but maintain the dark blue colours of the law enforcement agency.
From long skirts, female uniforms have also undergone huge changes above the knee to aid easy movement.
Modern policewomen also wear trousers with customised maxi dresses for pregnant officers.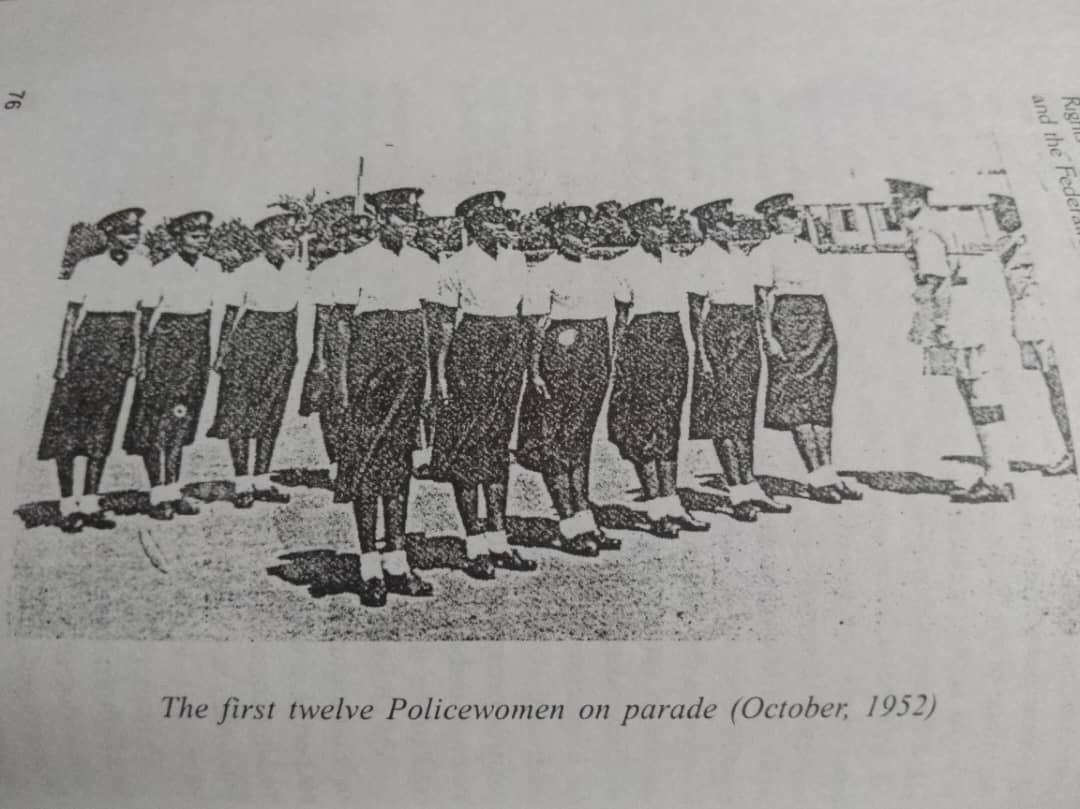 With advancements in technology, gear designs and modernity, the gallant officers sometimes compliment their outfits with bullet-proof Kevlar vests for added protection and ballistic helmets, as well as body cameras.
The law enforcement officers are also equipped with radio communication equipment, guns, pepper spray, tasers and handcuffs.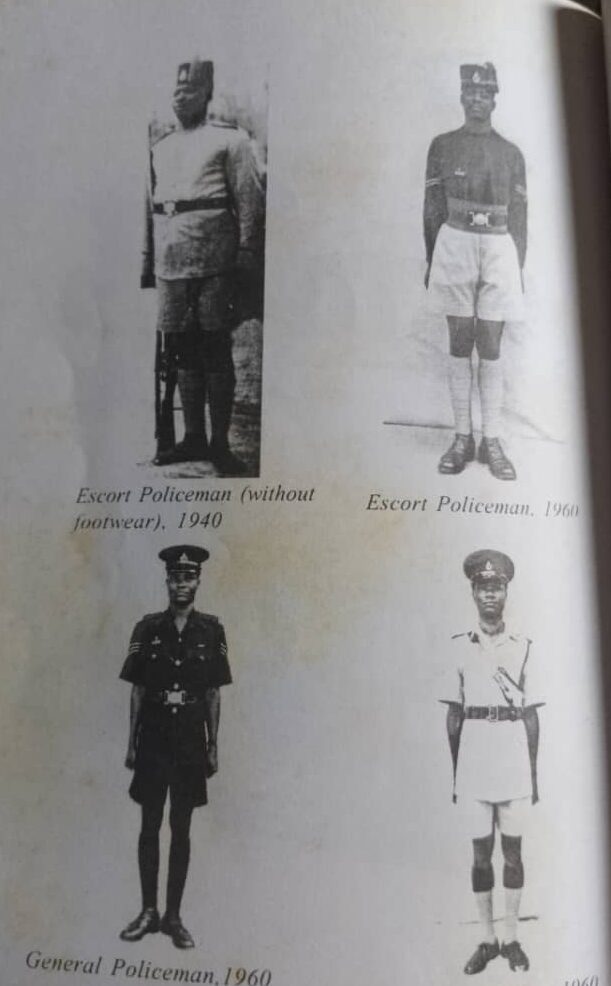 All these uniforms were imported until 2019 when Vice-President Dr Mahamudu Bawumia, the Chairman of the Police Council, at an event organised by the Young Executive Forum (YEF) and NPP-UK in London disclosed that Ghana Police uniforms would now be sewn in Ghana.
The move, according to Dr Bawumia, formed part of a decision by the government to "use its procurement power to support local businesses and industries".
There's no doubt the Ghana Police Service uniforms have become distinctively unique amongst other security uniforms. On the flip side, the influx of different colours and designs of police uniforms makes it difficult for people to decipher real officers from imposters.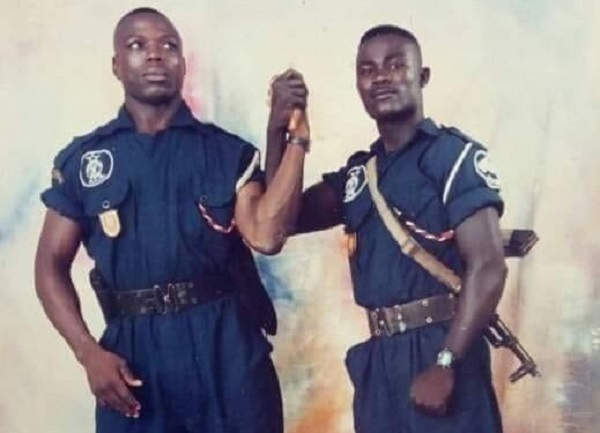 An article by Ahanta Apemenyimheneba Kwofie III, a retired police officer, titled: "Psychology Of Police Uniform – How Many More Colours And Designs Of Uniform Does Ghana Police Service Need?", published in 2019, pointed out that in recent years, it has become a ritual for every Inspector General of Police (IGP) to introduce his own colours and designs of police uniforms and this is leading to multi-colourization of the police service as far as uniformity was concerned.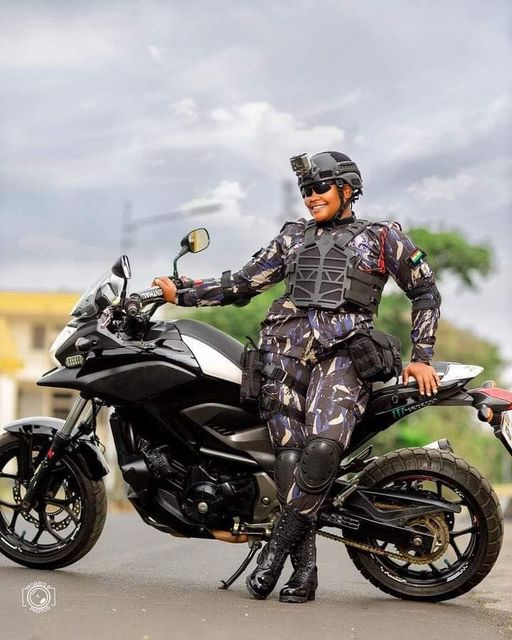 According to him, "When Mr Patrick Kwarteng Acheampong took over as the IGP, he brought his own colours and designs of police uniforms, and soon after he left, Mr Paul Tawiah Quaye brought his own type of uniform and the same applied to Mr Mohammed Alhassan. Mr. John Kudalor was in office as the IGP for a little over one year, and he also introduced his own uniforms before he left office".
There have been several instances where people have been arrested wearing fake police and military uniforms as a result of the influx of uniform types and designs in the police administration, Ahanta Apemenyimheneba Kwofie III highlighted.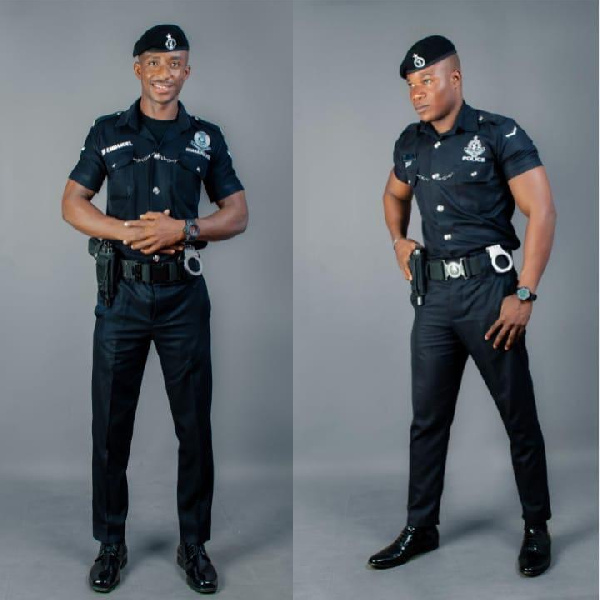 In the wake of imposters in the security services, it is important that the Ghana  Police Service stick to one colour of uniform or sensitize the public on their uniforms to avoid confusing the citizens, the retired officer advised.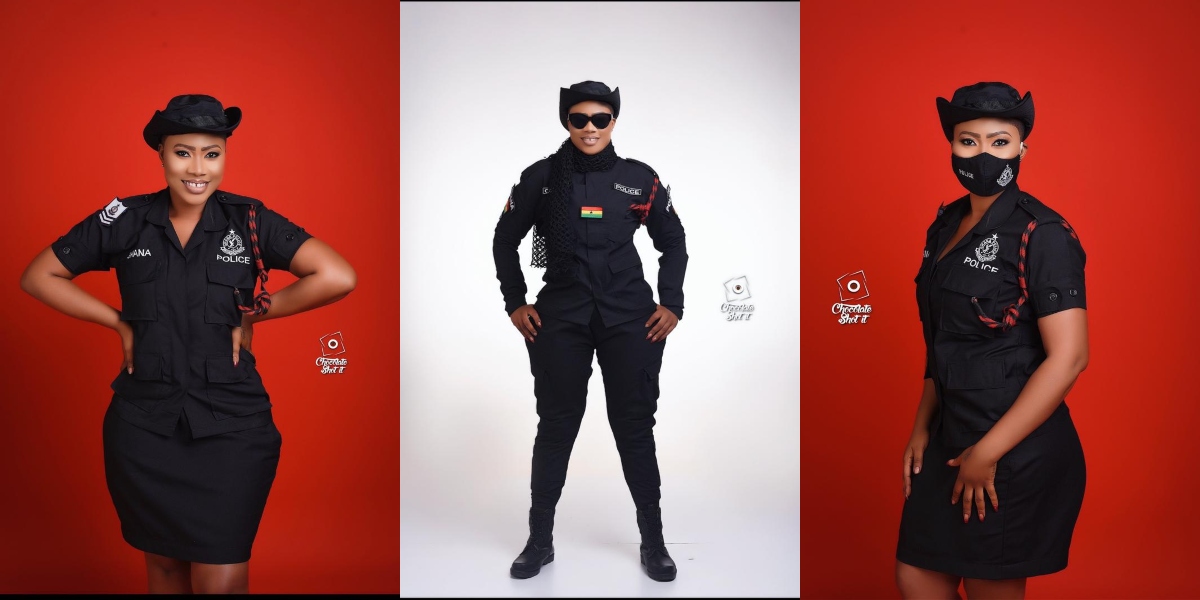 In an article in the FBI Law Enforcement Bulletin journal in March 2001, Richard R. Johnson stated when a police officer puts on his or her uniform, the officer is perceived in a very different way by the public.
Research has suggested that clothing has a powerful impact on how people are perceived, and this goes for the police officer as well.
The uniform of a police officer has been found to have a profound psychological impact on those who view it.
Research has also suggested that even slight alterations to the style of the uniform will change how citizens perceive the officer.
Police uniforms are often in darker colours; it is interpreted that dark colours help cover up stains and keep the officer from being easily spotted by lawbreakers, especially at night.
Although the police uniform, in general, suggests the authority of the wearer, details about a police officer's uniform, such as the style of hat or the tailoring, can influence the level of authority emanating from the officer.
Just as with the style of the police uniform, the colour of the police uniform has meaning. Psychological tests have found that people associate colours with specific moods. For example, red is generally associated with excitement and stimulation, thus explaining why it is often the colour in flashing emergency vehicle lights.
These tests have also found that the colour blue is associated with feelings of security and comfort, and black is most often associated with power and strength.