Update: Defaulting UEW student rescued from dropping out of school
A benevolent citizen has responded to the urgent plea by 26-year-old Kwaku Annor, the physically challenged student of the University of Education, Winneba, contemplating dropping out of school over unpaid fees.
Annor, whose situation meant he could not write his exams, was in two minds about quitting university barely two weeks to the end-of-semester examinations.
However, the timely publication of his appeal touched the heart of his benefactor who was actuated by the fact that Annor is physically challenged and was making an effort to help himself.
Preferring to remain anonymous, the Good Samaritan said this is the second time he has responded to an SOS call such as this.
In appreciation of the kind gesture, an excited Annor said his dream of becoming a graphic designer has been sustained.
"May the Lord replenish my benefactor. I am most grateful and forever indebted to him," he said after receiving a receipt of his paid school fees.
Barely two weeks to exams, the level 300 student of the University of Education, Winneba was contemplating on dropping out of school.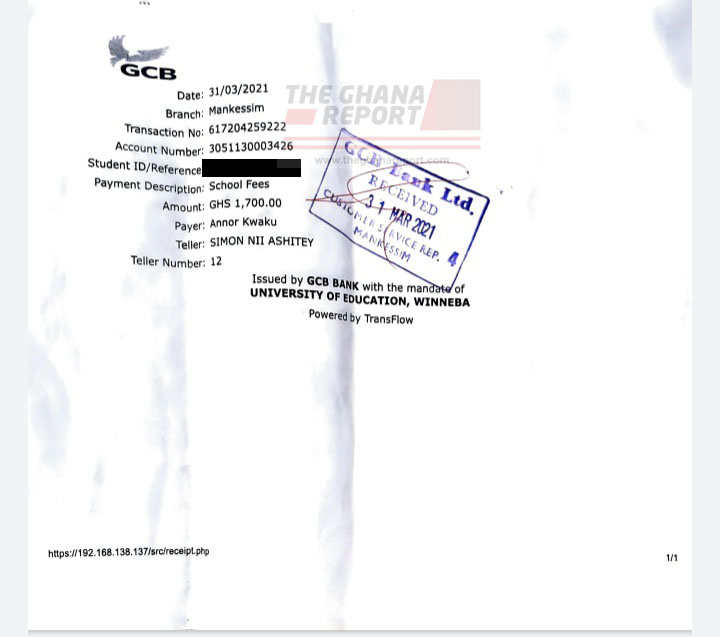 He had lost his sponsor in the middle of his education.
"My grandfather who was seeing me through school died on December 21st, 2020, his body is still in the morgue," he said sobbing bitterly.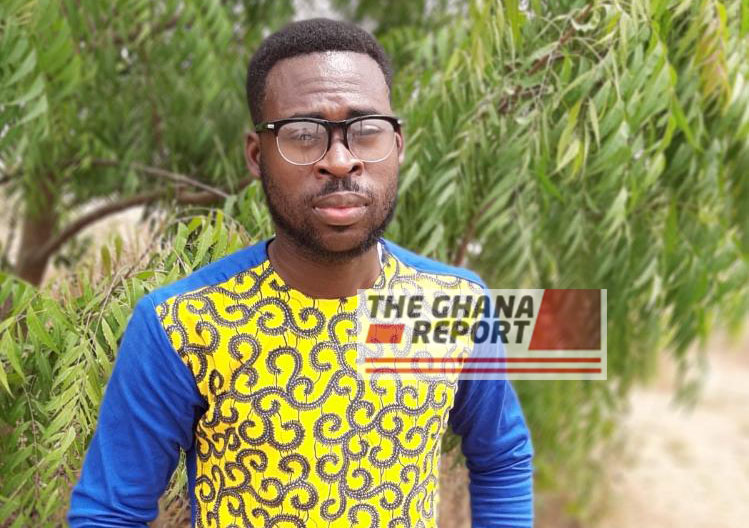 He needed GHC1700 for the schools' fees.
Your news portal theghanareport.com published Annor's plight and a benevolence reader who wants to remain anonymous paid for the schools.
It was the same reader who paid UG medical student, John Avu's accommodation.
Annor, who has a limp in the left leg, said he was not born with the deformity.
Losing his father at only age 12, Annor was faced with the responsibility of fending for himself, two younger siblings, and his mother.
"I lost my father in 2007 and since then life has been tough. My mum is a farmer in Nsuta Atonsu, struggling to take care of my younger siblings with proceeds from her farm produce" he narrated.
"Being a boy and a first child is difficult. I feel burdened to share the responsibility of our upkeep and also set a good example for my younger siblings" he added.
"My grandfather's death has brought untold hardship, especially to my tertiary education"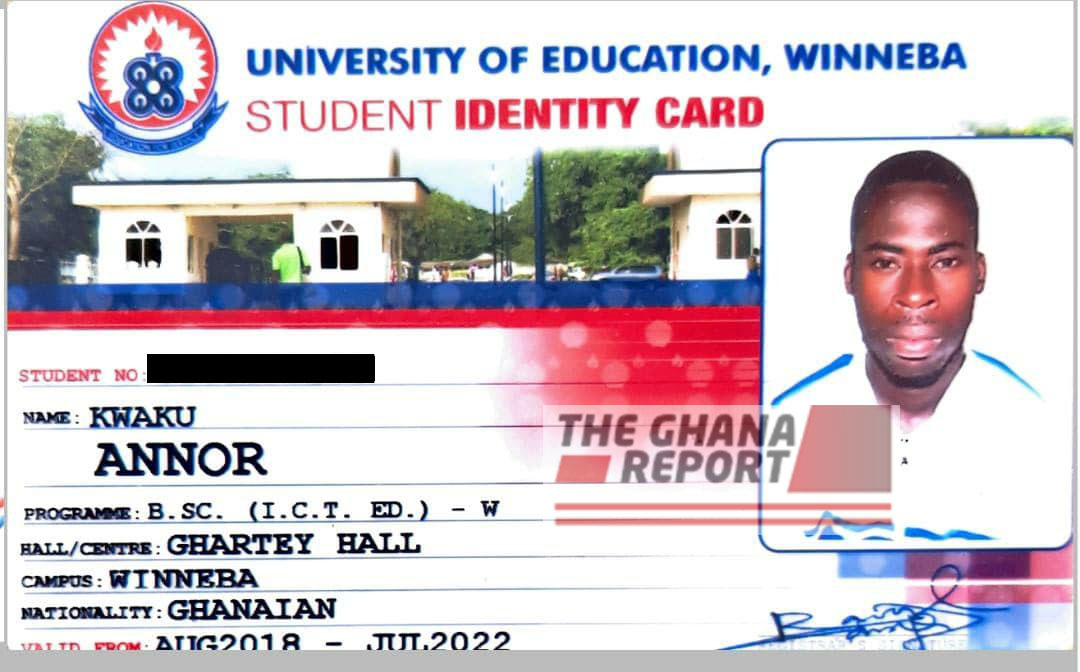 "When school reopened after the long COVID-19 break in January 2021, I managed to mobilize some money and paid half of my hostel fees, unable to pay my school fees. All efforts to get support from family and friends did not yield results," he lamented.
Annor said even though he is supposed to study for the pending exams, his defaulting status makes him unable to concentrate on his books
"We are currently preparing to write our end-of-semester exams but I cannot concentrate, in fact, I am confused and don't know where help will come from" he added.