Withdraw military from land guard duties – Security analyst
A security analyst, Adam Bonaa, has called on the military high command to withdraw its men from non-emergency guard duties.
According to him, duties such as land guards and personal protection has led to the military losing its respect among the civilians.
"We should withdraw all the military from all these guard duties. It appears they have lost all respect accorded them."
"Withdraw all the military from these types of guard duties. Withdraw them immediately because our military seems to be losing that respect we have all accorded them over the years. Withdraw them," he said on Starr FM.
Mr. Bonaa said with barely four months to the general elections, the military should be reserved for electoral and emergency duties.
"It's very worrying especially when we have a few months to the elections. I say it's sad because we shouldn't be deploying the military unless it's an emergency. But over the years, we have seen military men guarding musicians and some dying in the process. You find military men guarding factories."
His comments come after some irate residents of Dome Faase in the Ga South Municipality brutally assaulted two soldiers over land ownership.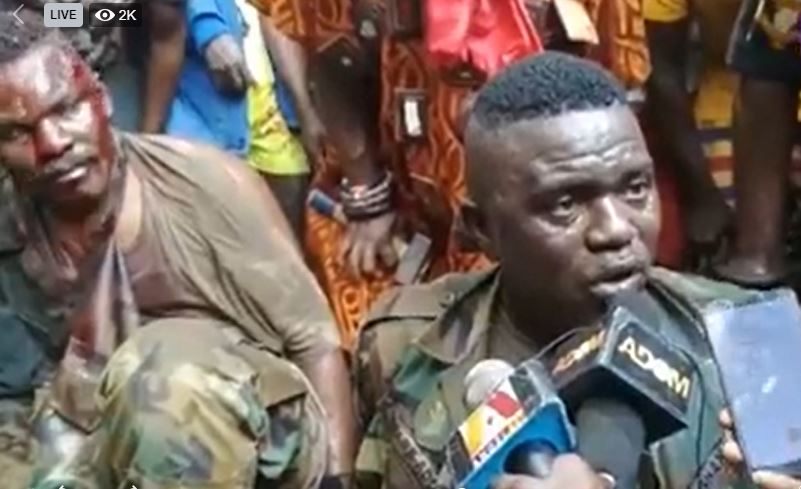 The said soldiers, according to reports, were guarding a land that a Chief had claimed ownership of.
Theghanareport.com sources told the news portal that the two bloodied soldiers were a Corporal and a Sergeant.
According to the source, the two were airlifted by the military's helicopter to the 37 Military Hospital here in Accra for medical attention.
The angry residents inflicted machete wounds on the uniformed men and ripped their attire apart.
They were paraded in the town drenched in blood.
At least four cars, a motorbike, a military tent, and a generator were burnt to ashes by the over 200 irate residents during the attack.
Hundreds of military storm the area
Hundreds of armed military men and police officers stormed Dome Faase, the area where two soldiers were bloodied in a brutal assault by residents.
Theghanareport.com sources say between 200 to 600 soldiers stormed the town Tuesday, August 25.
The residents fear the heavy security presence could be a coordinated reprisal.
Two helicopters belonging to the Ghana Armed Forces were also dispatched to the area following the incident.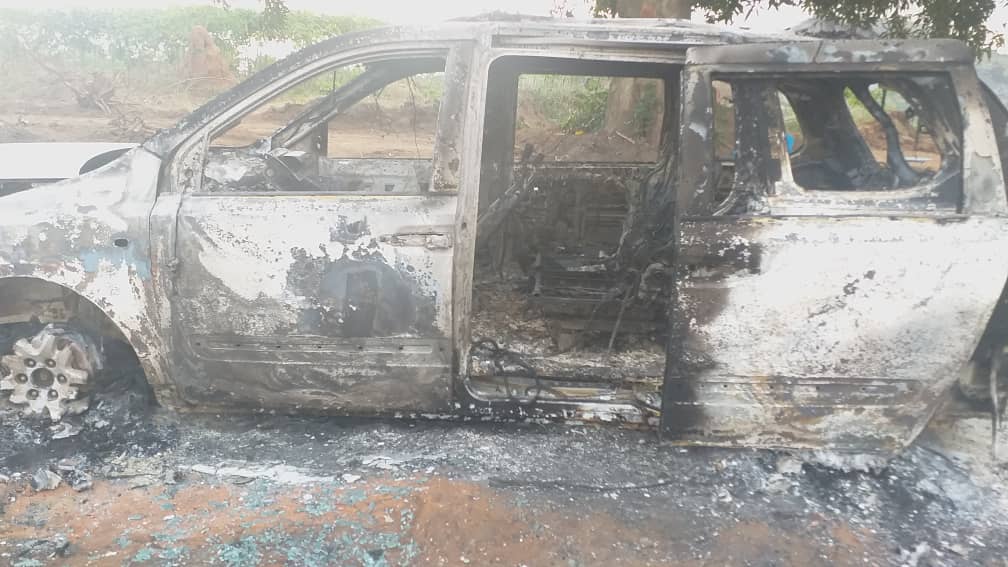 According to reports, residents fled the town after the security officials arrived in the area.
Shop owners abandoned their open shops to seek cover in nearby towns.
The area has become a ghost town as residents flee for cover for fear of being assaulted.
Meanwhile, the Ghana Armed Forces is yet to comment on the development officially.