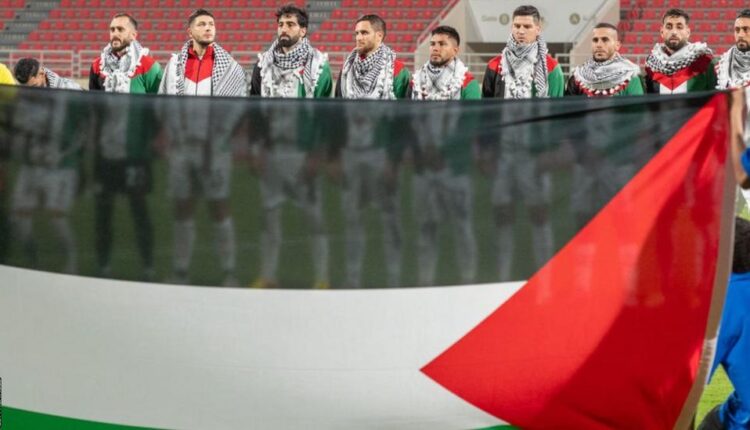 Australia to donate part of Palestine match fee
Australia will donate part of the match fee from their World Cup qualifier against Palestine to humanitarian efforts in Gaza.
The Socceroos' five-figure donation will be matched by Football Australia.
Australia coach Graham Arnold said preparations for Tuesday's fixture have been "quite stressful" against the backdrop of the Israel-Gaza conflict.
The match was scheduled to take place in the West Bank but officials switched the venue to Kuwait.
More than 1,200 people have been killed in a series of attacks launched by Hamas in Israel with around 240 taken as hostages, while Gaza health authorities say more than 11,000 have been killed in the territory.
Palestine played their first match since the start of the conflict on Thursday, a 0-0 draw against Lebanon in Sharjah.
The last time Palestine played at home was against Saudi Arabia in 2019.
Arnold called the conflict "horrific" but stressed his team must focus on the football.
"With everything that's going on in the Middle East at the moment it's been quite stressful for me and just making sure that everything [preparation] is great," he said.
"What we do have control over is our performance and playing against Palestine and going out and getting the job done for Australia.
"Obviously we are very sympathetic for everyone with what's going on, but again, it's a game of football and that brings a lot of joy to everybody."
Australia, ranked 27th in the world and fourth in Asia, sit top of their qualifying group following a 7-0 win over Bangladesh on Thursday while world number 96 Palestine are third.
Leicester defender Harry Souttar, who opened the scoring for Australia against Bangladesh, said the team must be professional in Kuwait and put aside their emotions.
"Obviously we know kind of what's going on for both sides, it's horrendous," said Souttar.
"I'm not going to stand here and give a political view, but all I can say is we will be going into that focusing on purely the game and nothing else.
"We know that Palestine are going to be right up for it. We know that they're going to be playing for a lot more than just football."