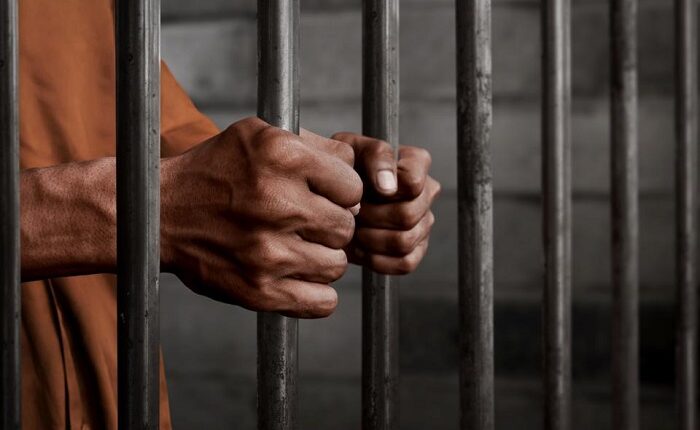 Mason who offered GHC 20 for anal sex jailed 20 years
The Bekwai Circuit Court has sentenced a mason to 20 years imprisonment for attempting to have anal sex with another man.
Collins Sarfo, 38, who was arrested by the Fomena Police pestered his client to have anal sex with him in Adansi Fomena in the Ashanti Region.
Detective Isaac Ofori Mensah told the court presided over by Mr Mark Tair-ima Diboro that the complainant was the assembly member for Fomena Electoral Area and a teacher by profession.
He said for some time, he had been hearing rumours that the convict engaged the victim at a public lavatory where he used to help a relative who is the attendant and tried to lure him to have carnal knowledge through the anus.
The victim refused Sarfo's proposal but he persisted, promising to give him money on acceptance but the victim reported the conduct of the convict to his elder brother, a witness in the case.
The prosecution said on October 17, 2021, at about 0800 hours, the convict went to the victim again and demanded that the victim allow him to unnaturally know him.
The court heard that the convict removed his penis and asked the victim to perform oral sex on him. The victim became scared and walked out from the chamber of the lavatory where he was at the time.
Detective Sergeant Mensah said Sarfo followed the victim to a plantain farm behind the lavatory and showed him GHS 10.00 note, saying that he would give him the money should he give in, adding that he would further give him GHC 20.00 for the anal sex.
Realising that the victim would not give in, the convict told the victim he was leaving and that he would be back in the evening.
The victim communicated the development to his older brother who also broke the news to the complainant, Unit Committee members and some members of the neighbourhood watch committee.
He said the witness agreed to lay ambush and await if the convict would come to execute his intention as communicated to the victim.
At about 2100 hours, Sarfo appeared at the lavatory and went to the chamber to meet the victim.
The victim asked him to shut the door of the chamber and the obliged, indicating that the convict was about to unnaturally know him, the prosecution said.
He said the witness who was close by, signalled other witnesses who came and arrested the convict who was half-naked and handed him over to the police.
An amount of GHS10.00 which was given to the victim to lure him into the illegal sex was handed over to the police for investigations.
After investigations, Sarfo was charged with the offences.
The court in sentencing said that homosexuality was an illegal act in Ghana and had received three cases with this judgement serving as deterrence.