SPECIAL REPORT: The day two rival MPs agreed on legalization -The Big Okada Debate (Final Pt)
Theghanareport.com  has since March 2020 undertaken extensive research on this subject to understand the controversies surrounding the illegal use of motorcycles and the status quo of a lax law spurring illegality.
In recent times, the debate has been heightened following the Okada legalisation promise by the opposition candidate, former President Mahama contesting again on the ticket of the National Democratic Congress (NDC) and under whose leadership, it passed the law to out-law Okada business in the election year of 2012.
And rightly so, Ghanaians as typical of us, have been hooked on to the Okada debate with varying opinions for and against Okada business.
In the first part of the Special Report, theghanareport.com explained the dangers in using okada in a series titled the Okada Angels of Death.
In a continuation, the website brought you part 2, explaining why the Okada business is thriving, literally at a breakneck speed.
Here is the final part.
READ ALSO: No Ambulance: 'Okada' To The Rescue Of 'Dying' Woman
It was on March 28, 2019.
Minority Chief Whip Alhaji Mohammed-Mubarak Muntaka read a statement in parliament titled: 'Okada in Ghana'.
It rekindled a debate.
Judging by the number of people who spoke on the matter, legislators in support would have carried the day by six to two in the polls to sanction legalisation, with just one person being neutral.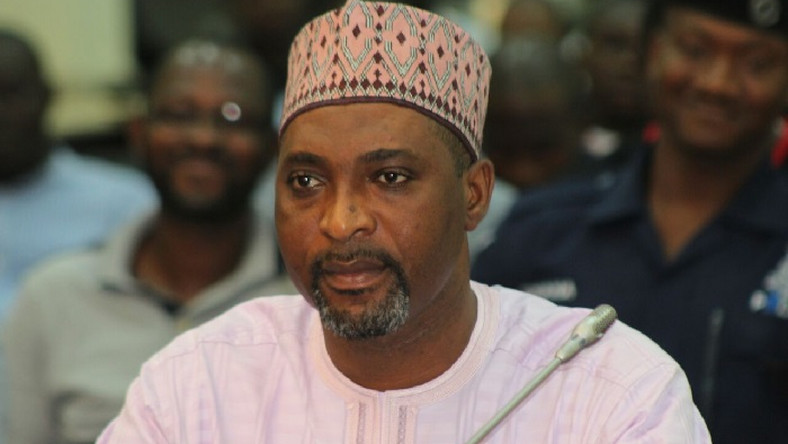 "This statement is to call for a review of these provisions in the light of the opportunities that exist in the use of motorcycle or tricycle for commercial purposes which otherwise are eluding us because of the ban," Minority Chief Whip argued.
"The Okada business has put food on the table of many of our young men and their families who had little or no formal education," he insisted.
He also highlighted revenue for the government through taxation if the Okada transport system is regulated and other forms of employment via motorcycle and tricycle assembly plants in Ghana which could feed neighbouring countries like Burkina Faso, Togo, Benin and La Cote' d' Ivoire.
He believes regulation must be accompanied by appropriate standards which should include the proper type of motorcycle or tricycle that can be granted a franchise, the minimum Cubic Centimeter (CC) capacity of the bike, travel speed of motorcycle taxis, franchise route, seat and helmet requirements, working time limits within which commercial operations are allowed, and training requirements for motorcycle riders looking to register as a Public Utility Vehicle driver.
READ ALSO: 'Legalise Okada' – NPP MP Backs Mahama
"Let us review the law to accommodate Okada or operators by mainstreaming them into our national transport system so that they can be identified, registered, licensed and policed to work within the road traffic regulations," He emphasised.
Supporting the call was Minister of State at the Office of the Vice President Alhaji Abubakar S. Boniface.
On a typical day, an MP from the opposite side of the house, will not be supporting a motion from the Minority, but this day was different.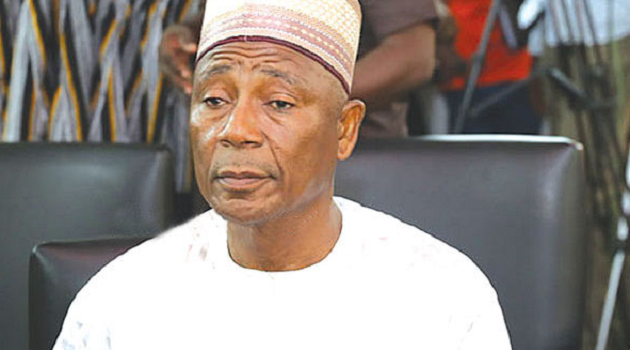 The former minister for Inner Cities and Zongo Development described how okada had become ambulances for saving lives.
"Mr Speaker, in Tamale we call it a 'Sobi nya danga', which means amongst us, has anybody gotten injured? This is because when people get involved in an accident, one could easily pick up the vehicle and ask his or her neighbour whether there is anyone wounded" to convey the injured to the hospital.
The MP for Madina Constituency also gave an account of personally using Okada services in his constituency to avoid vehicular traffic when he was late for a programme where he was scheduled to deliver a speech.
"One time, I was supposed to go and deliver a speech. I drove from Madina, and when I got to Ritz Junction, there was traffic, and I was supposed to meet the Zongo Chiefs. Time was running out, and I was in my car, so when I looked outside, I saw someone on a motorbike, and I stopped him. He thought my car had broken down, and then he looked at me, but I told him that I would give him information, so I sat behind him," he recounted to the House.
At that point, the Speaker, Professor Aaron Mike Oquaye, asked if Alhaji Boniface used a helmet which drew laughter from some legislators in the chamber and, the MP answered in the affirmative.
READ ALSO: 16 Out Of 20 Accidents Over The Weekend Were From Okada, Ban It Now – Korle Bu Demands
The MP continued: "Fortunately, when they move these days, apart from the rider wearing a helmet, there is a spare one so immediately I sat behind him, he told
me to put on the helmet. Mr Speaker, he did not know that I was a politician until I took him to the point where I had to alight and then I gave him money; he did not charge me. Mr Speaker, then he saw a crowd and asked some people whom I was and they told him that I was the Hon Minister for Zongo and Inner-City Development and he was surprised".
The MP further pointed to another occasion where he witnessed a lawyer park his luxurious car to jump on an okada due to lateness.
"Mr Speaker, personally I saw a lawyer who was hurrying to go to court in a Mercedes Benz car but he was held up in a traffic jam. He had to park his
car and call a motorbike – everybody saw him holding his file and with how
he was dressed, everybody knew that he was a lawyer and he was sitting on
the okada and going to court".
Highlighting additional importance of okada, he noted "they could be used
for sanitation purposes and tourism".
For him, tricycles move faster in conveying trash.
They could complement the big trucks in the fight to keep the environment clean.
The Accra Metropolitan Assembly (AMA) has subsequently rolled out an initiative to register tricycles as 'Borla Taxis' to transport rubbish.
Also highlighting the role of okada in his constituency, MP for South Dayi, Rockson-Nelson E. K. Dafeamekpor, said some of the roads in his area are unmotorable.
Motorbikes are therefore essential in connecting places like Kpeve the district capital, Tongor and Dzemeni, he said.
"Mr Speaker, in my constituency, we have only one ambulance, and it is stationed at Peki Government Hospital which is about 45 kilometres from Adzebui, the last community to the Eastern boundary with Asuogyaman. Often, where women, children or the general community members are to be ferried to hospitals when they are sick, they are chauffeured by the new ones they call 'Mahama camboo' or the tricycles," he stressed.
Dafeamekpor who is the ranking member for the Committee on Roads and Transport, also supported legalisation.
READ ALSO: Okada Riders Are Our Current Headache As 600 Die Annually– Road Safety Authority
His point is that due to the ban, the State is not even able to collect revenue from these people, but "I am sure if this is legalised, the State could also benefit from the services they are already offering, and the pregnant lady who is going to use a motorcycle or tricycle in any part of the country today, from home to the hospital, would be confident that she is not going to be stopped along the way by the police to be asked to leave the motorcycle".
Deputy Minister of Transport and MP for Tema East remained neutral and revealed that consultative meetings are ongoing across the country to assess if the existing laws need review.
"At the end of the day, if it is indeed feasible to look at it, why not? But for now, the law says it is not to be commercialised, and there is the need for us to make sure that we are doing what is right to save our people," he stated.
Not all legislators supported the case though, First Deputy Speaker, Joseph Osei Owusu, held dissenting opinions and vehemently spoke against the use of motorcycles or even tricycles for commercial purposes. He cited accidents, unlicensed riders and reckless riding as primary reasons to keep that sector outlawed.
Majority Leader Osei Kyei-Mensah-Bonsu believes the status quo should remain.
"It may be used for courier services. If a farmer is going to his farm and decides to go with a tricycle to carry a load, that should be permissible, but not to ferry passengers," he stressed.
Calls for regulation and sentiments by legislators
The prohibition of motorcycles for commercial vehicles was informed by safety and security, and it is grounded in law as captured by Road Traffic Regulations, 2012 (Legislative Instrument 2180).
Section 128 (1) of L.l. 2180 states–– "The licensing authority shall not register a motorcycle to carry a fare-paying passenger."
Section 128 (2) states –– "A person shall not permit a motorcycle or tricycle which that person exercises control to be used for commercial purposes except for courier and delivery services."
Section 128 (3) states –– "A person shall not ride on a motorcycle or tricycle as a paying passenger."
But three years after the law was passed, the Head of Department of Geography and Resource Development at the University of Ghana, Dr Martin Oteng-Ababiom and his colleague Ernest Agyemang, a Senior Lecturer from the same department began to see its limitations.
They published a study, 'The Okada War in Urban Ghana: A polemic issue or policy mismatch?'
Dr Martin Oteng-Ababio and Mr Agyemang, said, "policymakers should also appreciate the fact that the desperate need for a more viable, stress-free, and sustainable public transport system appears to have made Okada a transport mode of choice for commuters over the traditional mobility options, which are often owned by local politicians or socially connected and financially resourceful businessmen."
Their study went ahead to suggest that, "in terms of power relations, Okada operators may be quite vulnerable; but their numerical strength and youthful exuberance has propelled them into a political collision with the government."
The paper identified that be as it may, "the fact remains that any deficient policy, enacted without reference to the key stakeholders and local knowledge, tends to stifle local initiative. On this score, it remains to be seen what degree of success will be attained by the landmark legislation criminalising okada".
READ ALSO: Motorcycle Accidents Spike Road Fatalities For April 2020
Parts of the publication highlighted, "one fundamental defect in the LI was its loud silence on any alternative cash-based livelihood for the operators and any gap-filling transport option for distressed commuters."
More recently, operators have mounted a spirited defence of their trade, including extensive engagements with the MTTD hierarchy.
As far back as 2011, over 300 of the Okada riders had petitioned parliament to consider and permit their operations due to the economic benefits.  Demonstrations were recorded at Sagokope, Ashaiman, Tamale and other areas for a review of the law, basically due to the economic benefits to them.
The same year LI. 2180 was passed, the then Greater Accra regional Minister, Mr Afotey Agbo, called for the law to be shelved citing the stifling of employment.
Three years later, MP for Odododiodio constituency, Nii Lantey Vanderpuye, made a statement which echoed the earlier held position by his colleague.
Mr Vanderpuye stated in an interview in 2015 that: "There are certain parts of this country where there is nothing you can do but to legalise the operations of okada for people to move from one place to the other because without Okada, there is no way the people could be transported over there".
He added: "I've been to certain parts of this country where the only means of transportation for those people who are sick, or for pregnant women to be taken to maternity homes or hospitals, is only by means of motorbikes."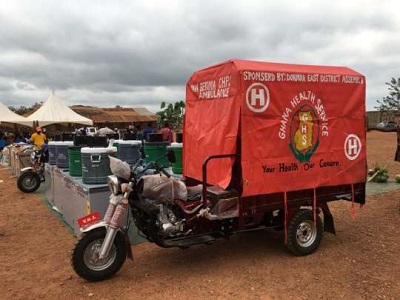 On September 20, 2019, at the Abor Junction on the Keta-Aflao road in the Keta Municipal District of the Volta Region, an okada rider was the one to the rescue as a woman in her 30s fell unconscious.
In certain parts of the North, tricycles have been converted into ambulances, and these are the only means of getting pregnant women to the hospital when their time is due for delivery.
The okada experience in other countries
Even though Lagos has enforced a ban on Okada in February 2020, it is thriving in other cities in the most populous country on the African continent.
The decision was primarily based on safety, a significant concern across the entire African continent where okada is present.
CanGo (formerly SafeMotos), has been developed by Africans using an Uber-influenced smartphone app that connects customers with the motorcycle or tricycle taxis.
This has been successfully deployed in Kenya, the Democratic Republic of the Congo and Rwanda.
It incorporates a creative way, backed by technology to enhance safety using data to measure a driver's accident risk. Good riders are assigned a rank, and bad rider is taken off the system.
In Burkina Faso, it is estimated that motor bicycles and bicycles are double the numbers of vehicles.
This is mainly attributed to the cheaper cost of purchase compared to cars for the majority of owners who fall in the low-income bracket. The bikes also serve as a faster means of movement.
A private-firm, GoZem, rollout a ride-hailing service for motorcycles and auto-rickshaws in Togo in November 2018.
After recording some success, the company expanded to Benin in July 2019. The firm takes 20% commission on each ride, and the driver keeps the remaining 80%. It is available on Play Store for Android phone users, and App Store for iPhone uses.
To ensure the safety, the firm organises training sessions for riders, screens them through tests to select those qualified to ride.
Similar to the Nigerian situation, Cameroun's capital does not allow okada in certain jurisdictions.
In the cities where they are operational, there is strict compliance to ensure proper registration. Additionally, riders are not permitted to step on the streets if they do not have a license, insurance, crash helmet, reflective jackets. Special lanes have also been constructed only for motorcycles.
The way forward
The government must mobilise and implement the Stockholm Declaration made in in February 2020, which emphasises road safety.
The declaration includes the pledge to reduce road traffic deaths by at least 50% from 2020 to 2030.
The rest are calls on government to deepen political commitment to road safety and also draw national strategies and action plans for road safety.
They also urge the deployment of technologies and other innovations to improve road traffic, minimise crashes and improve emergency responses.
Having identified loopholes in the Road Traffic Regulations, 2012 (Legislative Instrument 2180), Dr Martin Oteng-Ababio and Mr Agyemang recommended in their research that: "…the Okada ban is based on a fundamental misreading of causality, this paper proposes an evidence-based and cross-sectoral approach involving all the key stakeholders (including the informal operators and their clients)".
They suggested that such an approach "will produce an appropriate and acceptable policy to improve efficiency, innovation, and accountability, and possibly bring closer a future that does not see congested roads, bad traffic, and unnecessary road fatalities".
A nationwide consultation is near complete and is awaiting final input from the Transport Ministry.
The two researchers believe there has been a behavioural shift from patronising only commercial vehicles towards the use of okada.
In tackling safety, stakeholders in the transport sector may want to also focus on ensuring the proper registration of commercial motorcycles.
Driving schools also do not have any training modules for motorbike riders, a National Road Safety Authority official told theghanareport.com, he knows of only one driving school that trains people on how to ride a motorbike.
There are reports that some nurses also receive training as part of their course because it is anticipated that they may be posted to rural areas.
With the emergence of ride-hailing apps, the government can take advantage, own a ride-hailing app to control operations of the riders and share a percentage with the subscribing riders.
By so doing, additional employment can be created if any agency is created to handle the running of the app.
If the regulation were to come into force, insurance companies might be able to also cash in and roll out policies for Okada operators.
The Vice President of the Greater Accra Regional Okada Riders Association, Alhaji Tijani Umar, has suggested uniforms for proper identification of riders and, to instil discipline.
If the status quo, banning okada, remains, the government would need to address the problem of alternative livelihoods as it is also doing in the fight against illegal mining.
It may need a strict implementation of the law while also resolving the traffic situation and poverty, the two main inconveniences that have created the Okada convenience.