The key timelines that defined Ghana's COVID-19 fight
There were no signs on the wall that 2020 would be a year dominated by a horrifying pandemic.
Yet on New Year' Eve, Wuhan City, a town in the Hubei province, China, announced a pneumonia-like infection with unknown causes.
The outbreak was one of at least a dozen to be confirmed by the World Health Organization in  December, including cases of Ebola in West Africa; measles in the Pacific; and dengue fever in Afghanistan. Outside China, its discovery was barely noticed.
READ ALSO: SPECIAL REPORT: Sale Of 'Coronavirus' Mask In Accra Goes Up By 1000%
The world looked on unconcerned.
Superpowers US, UK, and others considered the new threat a China problem.
Developing countries had no clue what was happening.
The mysterious infection was found to be from the family of coronaviruses by scientists with no cure.
READ ALSO: Bodies Multiply, Funeral Home Bookings Plummet, Cemeteries Deserted In Coronavirus Times
First referred to as 2019-nCoV by the World Health Organisation (WHO), it was later named officially as COVID-19.
Within weeks China's problem had become a world problem with no end in sight.
Over the next 10 months, the virus would freeze international travel, extinguish economic activity and confine half of humanity to their homes, infecting more than 40 million people and counting, including some of the world's most powerful–US President, Donald Trump, British Prime Minister, Boris Johnson; actor Idris Elba.
At least 1.1 million have lost their lives in the most devastating pandemic in recent history.
Ghana was also caught in the web, even though the impact has been mild compared to other countries.
Across the globe, 40.1million cases have been recorded with 27.5million recoveries and 1.11million deaths.
READ ALSO: SPECIAL REPORT: Ghana Averagely Records Five Coronavirus Cases Every Hour
In Ghana, total cases are 47,310  with 46,618  recoveries and 310 deaths.
Below is the timeline which shows how Ghana arrived at the figures:
READ ALSO: Two MPs, Parliamentary Staff Asked To Self-Quarantine Over COVID-19 Scare
March 12 – Minister of Health, Kwaku Agyemang-Manu announced that Ghana had recorded its first two cases. One case was a senior officer at the Norwegian Embassy in Ghana who had returned from Norway. The other was a staff member at the United Nations (UN) offices in Ghana who had returned from Turkey.
March 13 – International schools including GIS and Lincoln shutdown. The University of Ghana cancelled campus events and banned visit from outsiders. The government puts in measures to detect the virus at Ghana-Togo border.
March 19 – President Akufo-Addo meets with clergy to prayer against COVID-19.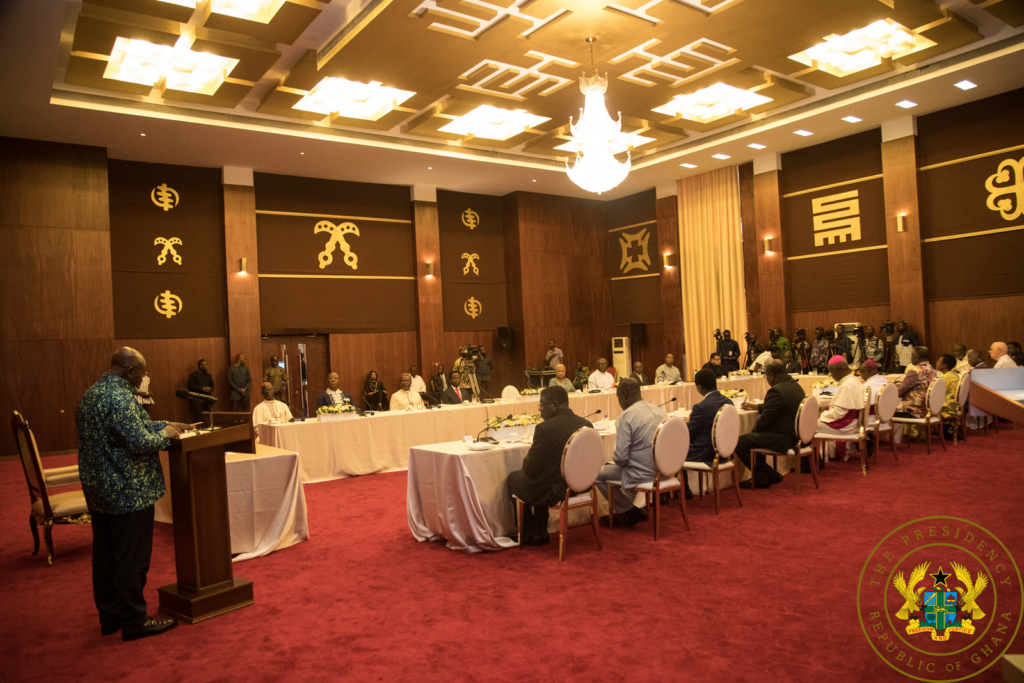 March 20 – Vice-President Dr Mahamudu Bawumia meets with Imams to hold Muslim prayers for the country. The West African Senior School Certificate Examination (WASSCE) scheduled for May/June was suspended. GCB Bank Limited donates ¢100,000 to government. Alcohol shortage hits some parts of the country as prices of sanitizer skyrockets.
March 20 – Parliament passed the Imposition of Restrictions Bill on despite opposition from the Minority.
March 23 – The Ghana Tourism Authority orders the closure of all beaches.
March 24 – Ghana records second death.
March 26 – Case count was 132 prompting the Ghana Health Service to recall all staff on study leave into active service. Ghana reports first recovery on the GHS website.
March 28 – Akufo-Addo donates his three months' salary to COVID-19 fight also announces GH¢3 billion facility, to support industry, especially in the pharmaceutical, hospitality, service and manufacturing sectors.
April 4 – World Bank provided $100 million to Ghana for COVID-19 fight.
April 8 – Finance Minister, Ken Ofori-Atta, gets parliamentary approval for ¢1.2b to fund Coronavirus Alleviation Programme.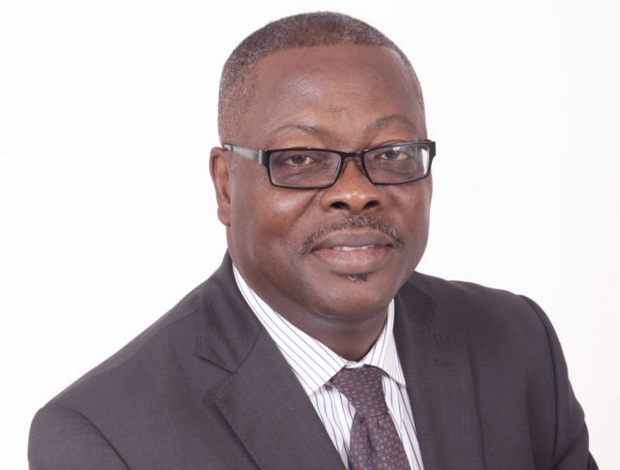 May 19 – Biggest announced positive infection for a day recorded was 695 persons recorded at a fish-processing factory in Tema after a worker contracted the virus. These figures arrived after the entire 1,300 staff of the company were tested.
May 21 – Tema Regional Police confirms 10 inmates testing positive at the Tema Police Station. It was also reported on the same day that 43 health workers tested positive in the Western Region. Quarantine measures commence at Kotoka airport for arrivals.
June 12 – The Chief Executive of the Sekondi Takoradi Metropolitan Assembly, Anthony Kobina Kurentsir Sam, died from COVID-19 at the UGMC in Accra.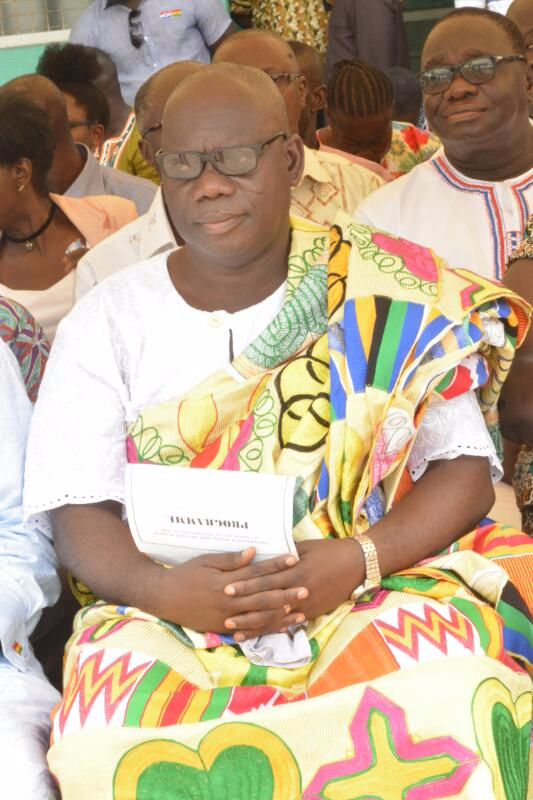 June 18 – GHS revised discharge policy patients to release patients who did not show symptoms of the disease and others whose symptoms die down during treatment. Reports of five employees of Multimedia Group Limited.
June 22 – SHSs reopened to final-year students for them to undergo six weeks of academic work and write their final WASSCE exams.
June 29 – final year students in JHS returned to school to prepare for their BECE exams.
June 25 – National COVID-19 Trust Fund, supervised by former Chief Justice Sophia Akuffo, provides over GHC 21million for institutions.
June 27 – UNDP supported Ghana's premier health facility, Korle-Bu Hospital, to locally produce hand sanitizers to reduce COVID-19 infections in Ghana.
June 28 – President Akufo-Addo extended incentive package for health workers for another three months.
July 4 – COVID-19 pandemic 'inspired' locally produced wax cloth hit the markets in Ghana with names such as 'Fellow Ghanaians', 'Lockdown', 'Stay at home', and 'No flights'.
July 5 – GMA reveals that over 150 health personnel has contracted COVID-19 since the outbreak in Ghana.
July 6 – BOST temporarily shuts down after 46 persons tested positive for the virus.
July 8 – Chief Justice goes into 14-day self-isolation on the advice of his doctors.
July 14 – At least 152 final year students in the Greater Accra and Volta regions have tested positive for coronavirus. There were also reported cases in the Western Region.
July 24 – Dr Bawumia commissions the Ghana Infectious Disease Centre, a 100-bed facility built to help the National COVID-19 Treatment Center.
July 28 – Transport fares were reduced by 10 per cent after operators were allowed to take full capacity after cutting the numbers to adhere to social distancing protocols.
August 24 – Tertiary institutions in Ghana re-open for academic work.
August 31 – Announcement for travellers who arrive in Ghana by air were to pay US$150 for COVID-19 test.
September 1– International flights resume operations in Ghana.
September 7 – Ghana records six new COVID-19 cases at the KIA after the airport was reopened.
October 18 – Ghanaian striker, Jordan Ayew tests positive for COVID-19
RELATED COVID-19 NEWS: